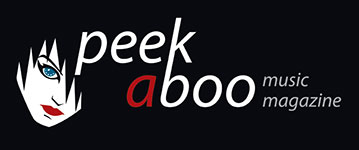 like this cd review
---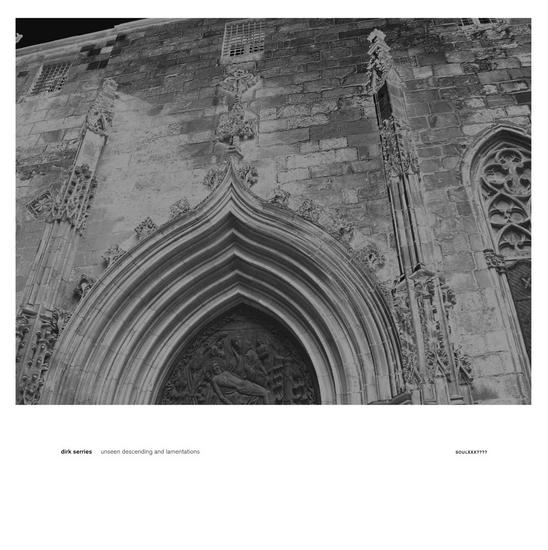 DIRK SERRIES
Unseen Descending and Lamentations
Music
•
CD
Ambient
•
Dark Ambient
•
Doom
•
Experimental
[85/100]

ConSouling Sounds
13/03/2015, William LIÉNARD
---
The Ghent record label Consouling Sounds releases the latest album by the Belgian guitarist Dirk Serries. It is called Unseen Descending and Lamentations and it contains two lengthy compositions of each over 20 minutes. The artist plays all the instruments himself and as usual in a perfect way. You have to be open to this kind of music to appreciate it, because Serries' doombiente compositions are not made for pop radio stations, but that was never his intention.

Dirk Serries makes music since the early 90s, but despite an extensive discography (Wikipedia publishes a 'selective' list of 26 titles!), his success is limited to a small group of avid fans. The reason is that Serries does not choose the easy way, and that his output is limited to what is close to his heart. No bite-sized chunks on this album, but if you are interested in experimental and ambient music genres, then this release will satisfy your needs.
The first composition on the new album is called Part One (21'31"): a monotone guitar creeps in, followed soon after by an ebb and flow of dark and sparse guitar echoes, that gradually take the lead. The atmosphere is dreamy and creates a climate for introspection and tranquility. Drums are absent; a 1976 Fender Rhodes guitar does all the work, assisted by a lone violin. What started as a small stream, develops in the course of the track into a broad river of swirling sounds, treble and bass, along shearing sound carpets, dark shades of a watchful organ and an ambient hum at the end.
Part Two (22'30 ") begins with what sounds like running water or would you prefer noise? And the little bells that resound as a signal for a new morning in a Buddhist temple, probably are no bells at all. Carefully slow guitar tones sneak in, and then a deep bass. Occasionally you hear a sharp sound, but the atmosphere remains pleasant and friendly, and again there are dark organ-like tones in the background, subdued and solemn, a symphony of colors that goes slowly crescendo, with the sound of wailing guitars halfway through the process and unfathomable sirens, while the atmosphere is adjusted from light to gloom, plaintive, and repetitive in an unobtrusive way, but compelling as an unstoppable flood of emotions. A nice album.

Previously Serries released his material as vidnaObmana and Fear Falls Burning (FFB), two one-man projects as well. In his more than 20-year career, he cooperated with the American composer and musician Steve Roach, but also with Aidan Baker, Steven Wilson (Porcipine Tree), and more recently with the Dutch musician Rutger Zuydervelt.
William LIÉNARD
13/03/2015
---
Op het Gentse platenlabel Consouling Sounds is het nieuwste album van de Belgische gitarist Dirk Serries verschenen. Het heet Unseen Descending and Lamentations en het bevat twee lange composities van elk ruim 20 minuten. Zoals meestal het geval is, speelt de artiest alle instrumenten zelf en dat doet hij naar goede gewoonte op een perfecte manier. Je moet wel openstaan voor dit soort werk, want Serries'doombiente composities zijn niet meteen Studio Brussel-voer, maar dat is ook helemaal niet de bedoeling.
Dirk Serries maakt muziek sinds het begin van de jaren 90, maar ondanks een uitgebreide discografie (Wikipedia publiceert een 'selectief' overzicht dat 26 titels bevat!) blijft z'n bekendheid beperkt tot een kleine groep van verwoede fans. Dat komt omdat Serries niet de gemakkelijkste weg kiest en alleen dat uitvoert en uitbrengt wat hem nauw aan het hart ligt. Dat zijn geen hapklare brokken, maar wie geïnteresseerd is experimentele en ambiente muziekgenres, die komt beslist aan z'n trekken met dit album.
De eerste compositie op het nieuwe album heet Part One (21'31"). Een monotone gitaargeluid komt langzaam binnenwaaien en wordt vervolgens aangevuld met een eb en vloed van donkere en ijle gitaarecho's, die na verloop van tijd het voortouw nemen. De sfeer is dromerig en schept ruimte voor introspectie en rust. Drums komen er niet aan te pas; een 1976 Fender Rhodes-gitaar neemt het geluid voor z'n rekening, bijgestaan door een eenzame viool. Wat als een stroompje begint, wordt halfweg een brede rivier van wervelende klanken, hoge en lage tonen, langs scherende geluidstapijten, donkere nuances als van een waaks kerkorgel en ambient bromgeluid tot besluit.
Part Two (22'30") begint met klanken van stromend water of noem je het liever ruis? En het zijn beslist ook geen klokjes die vervolgens weerklinken als het signaal voor een nieuwe ochtend in een boeddhistische tempel? Voorzichtig sluipen trage gitaartonen voorbij, en dan diepe bassen, die zich als lianen om elkaar slingeren. Af en toe passeert er een scherper geluidje, maar de sfeer blijft gemoedelijk en vriendelijk, en opnieuw zijn er donkere kerkorgelachtige tonen in de achtergrond, ingetogen en plechtstatig, een symfonie van kleuren die langzaam crescendo gaat, met halfweg het traject het geluid van jammerende gitaren en onpeilbare sirenes, waardoor de sfeer bijgesteld wordt van licht naar halfduister, klagend en haast onopvallend repetitief, maar meeslepend als een niet te stoppen vloed van emoties, die uiteindelijk haperend en sidderend verloren gaan in de onmetelijke ruimte. Een mooi album.
Eerder bracht Serries werk uit onder de naam vidnaObmana en Fear Falls Burning (FFB), en ook dat waren telkens eenmansprojecten. In z'n meer dan 20-jarige carrière werkte hij heel vaak samen met de Amerikaanse componist en muzikant Steve Roach, maar ook met o.a. Aidan Baker en met Steven Wilson van Porcipine Tree, en meer recent nog met de Nederlandse muzikant Rutger Zuydervelt.
William LIÉNARD
13/03/2015
---