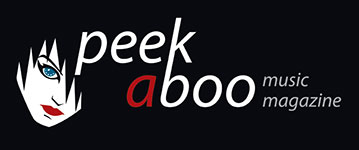 like this cd / digital review
---
ACRETONGUE
Ghost Nocturne
Music
•
CD / Digital
Dark Ambient
•
Dark Electro
•
Industrial
[95/100]

Dependent
07/08/2019, Ash MCAULIFFE
---
For those of you who may be new to Acretongue, allow me to enlighten you. The brainchild of South African born Nico Janse van Rensburg, Acretongue came into formation back in 2003. In 2007, he self-released "Nihil" and in 2011 Dependent Records released the official debut record "Strange Cargo" which lay the foundations for the opus that awaits.
"Ghost Nocturne" is an intensely dark experience. Building upon foundations of the previous album's dark-electro, Acretongue takes a giant step forward in his desire to create the ultimate soundscape. Oppressing and claustrophobic, it wrings every single breath from my body, leaving me clamouring for air. Each rotation of the beautifully crafted deluxe edition has essentially led to me describing it as a musical 'dark night of the soul.'
This is certainly not a bad thing. It's a rare and entirely welcome thing indeed. This album possesses the ability to transport you out of physical mundanity and plunge your entire being in a state of deeply intense introspection. It is the equivalent of spending 10 years in a silent monastery in deep meditation in the hopes of discovering your soul without having to do it and actually discovering your soul (albeit its intimate dark side) in three quarters of an hour.
The music presented on the record is ambient electronica. It is a unique atmosphere and is almost an experiment in wanting to see how many hairs it can make stand on end. Every single beat and effect has been expertly crafted to give this perception of otherworldliness and a glimpse into an alternate dimension (a quality shared with the equally unique Liquid Divine.)
With this kind of music, the vocals are pretty much expected to be vocoded or computerised and that is what we get. They complement the music perfectly adding another layer of mystery to the proceedings.
As someone intrigued in the Occult Arts, I have found "Ghost Nocturne" to have (entirely unintended on the part of van Rensburg's part?) a strangely deep connection to the Qliphoth. Let me explain.
The epitomic image of The Tree of Life in Jewish mystical tradition known as the Kabbalah is a map to the whole universe' creation and functioning, with each of the 10 spheres channelling Divine essence that it may be manifest in existence.
The Qliphoth is the Shadow side of the Tree with each shadow sphere acting as the complete opposite/negative function of the other. "Ghost Nocturne (Deluxe)" contains 10 tracks (Night(T)error being the last track on the bonus CD) and each track fits perfectly to each of these. It works excellently like a dark pathworking up the Qliphothic Tree.
Album highlights include the mesmerising "Requiem" with its hypnotic synthline and a beat that subtly gets you right in the gut and "Nightrunner" that will have you looking over your shoulder in fear.
A crepuscular journey to the dark side marking "Ghost Nocturne" out as a twilight/highlight of 2019.
Ash MCAULIFFE
07/08/2019
---