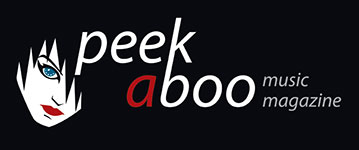 like this cd / vinyl / digital review
---
SUICIDE COMMANDO
Mindstrip Redux
Music
•
CD / Vinyl / Digital
EBM
•
Electro
•
Industrial
[100/100]

12/10/2020, Doris ENDER
---
I consider Johan van Roy's idea of re-recording his milestone "Mindstrip" pretty courageous. But Johan does not disappoint! (Well, I was never good at building up tension...). When listening to the new versions for the first time they sound familiar. Which does not come as a surprise, for sure. But this being 2020 and Johan using up to date equipment allows him to create more complex layers of sound and clearer vocals compared to the original songs.
Every time I listen to the new versions I discover more details. And with every new detail the new version gradually develops into a new song independent from the old one. You might argue that Johan belittles the 20 year-old songs by re-writing them. As it happens, for me it works just the other way around. Time warped to 2020 the new versions based on the old songs of 2000 and show the huge potential they have. Considering the means Johan had back then (an Atari computer) makes my respect for what Johan created with the original "Mindstrip" album even larger.
If miraculously I should manage still being alive in 2040 I would not be surprised if "Mindstrip Redux" were another milestone by then!
Doris ENDER
12/10/2020
---