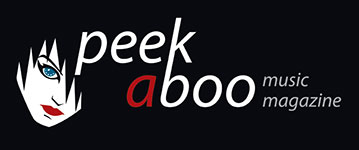 like this cd / digital review
---
PORTION CONTROL
Head Buried
Music
•
CD / Digital
EBM
•
Electro
•
Industrial
[90/100]

03/07/2020, Fred GADGET
---
After eight long years of waiting, the new Portion Control is finally out! Indeed, their previous album, Pure Form, dates back to 2012! Portion Control themselves haven't named this new album as such but describes Head Buried more like a collection of gathered tracks that were composed by this British duo during the post Pure Form era. Anyway, after listening only once we dare to say this is indeed a worthy full-fledged album in their known qualitative traditions. John Whybrew's lingering yet pounding rhythms, doused in a mix of electronic and industrial sounds, enforced by Dean Piavianni's unmistakably aggressive vocal lines. The fact Portion Control does not attempt to compose feel-good pop music but rather fill their song with doom and critical references in society is again clearly presented on this release. The album immediately opens strong with title track 'Head Buried'… "I tried to tell them, tried to get the message across,… I tried to warn them… Head buried… Deep in the sand… What's the use in Trying" Head on we say! Now, the mood has been set and it will stay with us for twelve songs long, or "47:00 of pure electronics" as is written largely on the front cover. Gems such as the melancholy rippling 'Claw and Scrape', the up-tempo instrumental stomping 'Regime' fly by. And what to think of the amazing, almost apocalyptic predictive ,'Degrade' … "One day there will be nothing left" Dean chants that convincingly one expects to see a mushroom cloud appearing in the sky any time now. It's followed by 'Regulation One', an EBM stomper you cant' resist. This LP also contains some short and less short instrumental "drops", but they do not at all affect the overall quality of this release, on the contrary… Further tracks like 'Rise Up' and 'Ninth Child' should need no further description, Portion Control in its… erm.. pure form :-). The last track, 'Cock' is again an instrumental stunner, that squeaks, creaks and pounds hard... At maximum volume, a blissful track to shake your head empty again!
Fred GADGET
03/07/2020
---
Na acht lange jaren wachten is eindelijk de nieuwe Portion Control uit! Hun vorige album, Pure Form, dateert al van 2012!
Portion Control zelf noemt deze release, Head Buried, niet een echt nieuw album, maar eerder een verzameling bijeengesprokkelde tracks die in het post Pure Form tijdperk door dit Britse duo gecomponeerd werden. Maar goed, al na de eerste beluistering durven wij gerust te stellen dat dit wel degelijk een volwaardig album is in de de gekende kwalitatieve tradities.
John Whybrew's slepende maar beukende rhythms, overgoten met een allegaartje van elektronische en industriëlee klanken, en kracht bijgezet door de onmiskenbare agressieve zanglijnen van Dean Piavianni. Dat Portion Control geen good-feel popmuziek probeert te maken maar liever hun songs vol maatschappijkritische verwijzingen steken, is ook op deze release weer duidelijk.
Het album opent meteen frontaal met titeltrack 'Head Buried' … "I tried to tell them, tried to get the message across, … I tried to warn them …Head buried … Deep in the sand … What's the use in Trying" Boenk erop! De toon is gezet en wordt gestaag volgehouden gedurende 12 nummers, of 47 minuten pure electronics zoals in het groot op de frontcover staat. Pareltjes zoals het melancholische kabbelende 'Claw and Scrape', het up-tempo instrumentale en stompende 'Regime' vliegen voorbij. En wat te denken van het geweldige, bijna apocalyptisch voorspellende 'Degrade'.. "One day there will be nothing left" scandeert Dean hier zo overtuigend dat je verwacht elk moment een paddenstoelvormige wolk aan de hemel te zien verschijnen. 'Regulation One' is dan weer een EBM stomper van formaat.
Op deze langspeler staan ook enkele korte en minder korte instrumentale "drops" die geen afbreuk doen aan de globale kwaliteit van deze release, integendeel … Verdere tracks zoals 'Rise Up' en 'Ninth Child' behoeven geen verdere omschrijving, Portion Control in … euh.. pure form :-). Als laatste track, 'Cock, een instrumentale knaller, het piept, knarst en beukt lang alle kanten … Op maximum volume, eentje om zalig het hoofd weer mee leeg te schudden!
Fred GADGET
03/07/2020
---