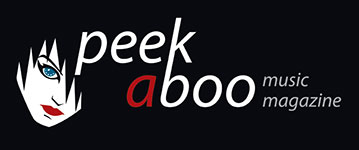 like this cd review
---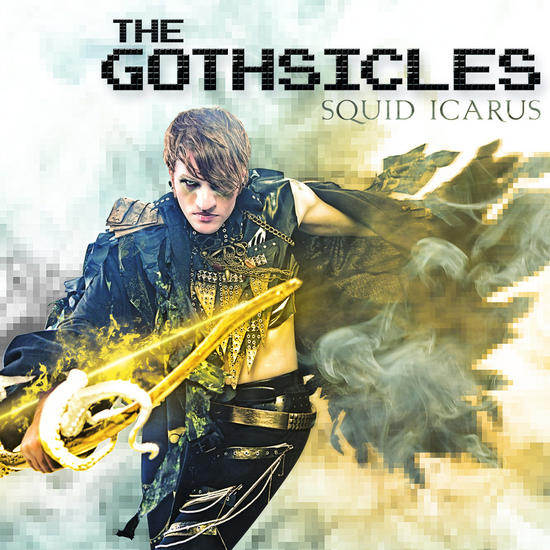 THE GOTHSICLES
Icarius
Music
•
CD
EBM
•
Electro
•
Industrial
[80/100]

Negative Gain Productions
22/01/2015, Wim GUILLEMYN
---
These Americans make Industrial, EBM with the swagger of The Prodigy. Guys with a big mouth and ditto music. Wondering if among those testosterone there is some music to. In any case, the 15 band members appear to be less dangerous than you might think at first hearing.
In terms of rhythm and voice, I always think of The Prodigy, especially opener Super Scary Action Figure clearly radiates some of their attitude. In many songs they use beeps and voice distortions, but they are not as mainstream as the aforementioned example. Quite a few songs are created together with others and that sometimes leads to beautiful results. On I sniffed at The Glove they work together with Cyferdyne, a beautiful EBM in which they laugh with themselves and with Arnold Schwarzenegger.At the end they sing the chorus to the melody of I Kissed The Girl by Kate Perry. Hilarious.
This Club is Closed is a collaboration with Angelspit, with a rhythm section that reminds me of Run DMC or even The Black Eyed Peas. Black T Shirt is a cover of NIN. The singer sings a bit in the Beastie Boys style. You have to love it, but it works nicely. Bloodlust Software Was Awesome is almost house, and would do well on the dance floor. Valve Slime resembles music of the era of the arcade computer games, with a familiar sounding melody.
Ironical, over the top and cartoonish are adjectives that apply to this band. Musically everything is okay.
Wim GUILLEMYN
22/01/2015
---
Deze Amerikanen maken Industrial, EBM met de branie van The Prodigy. Kerels met een grote mond en dito muziek. Benieuwd of er onder die laag testosteron ook nog boeiende muziek zit. De 15 bandleden lijken in elk geval minder gevaarlijk dan je op het eerste gehoor zou denken.
Qua ritmiek en stemgebruik moet ik onwilligkeurig enkele malen aan The Prodigy denken. De opener Super Scary Action Figure straalt duidelijk hun attitude uit. In vele nummers zijn ze, ondanks nogal wat gebleep en stemvervorming, meer mainstream dan het eerder genoemde voorbeeld. Nogal wat nummers zijn samen gemaakt met anderen en dat levert soms mooie resultaten op. Voor I sniffed The Glove werken ze samen met Cyferdyne, een mooie EBM waarin ze o.a. lachen met zichzelf en met Arnold Schwarzenegger. Op het eind zingen ze het refrein op de melodielijn van I kissed The Girl van Kate Perry. Hilarisch gewoon.
This Club is Closed is dan weer een samenwerking met Angelspit en heeft een ritmesectie die wat weg heeft van Run DMC of The Black Eyed Peas. Black T Shirt is een cover van NIN. De zanger zingt een beetje in de Beastie Boys-stijl. Je moet ervan houden, maar hier werkt het wel aardig. Bloodlust Software Was Awesome is bijna house en zou het goed doen op de dansvloer. Afsluiter Slime-half lijkt op een muziekje uit de tijd van de arcade-computerspelletjes, met een verdacht bekend klinkend melodietje trouwens.
Ironie, over the top en cartoonesk zijn adjectieven die bij deze band passen. Maar muzikaal zit alles wel goed in elkaar.
Wim GUILLEMYN
22/01/2015
---