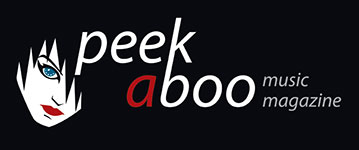 like this movie review
---
ANTOINE FUQUA
The Equalizer
Movie
Action
[71/100]

SONY SPHE
21/01/2015, Didier BECU
---
Denzel Washington is undoubtedly still one of the best actors in Hollywood. Unfortunately for him, he is getting older and producers nowadays often opt for upcoming youngsters if they want to release a action movie. The Equalizer however seems to be like a comeback from Washington. It might look like a phrase from some promo, but apart from some wrinkles it seems like this actor is again in his 20's.
Once there was a taxi driver in New York who cared in his free time about a young hooker. That's it!, thought director Antoine Fuqua and so he sought a new Travis Bickle. Fuqua isn't even embarrassed to name his character who is the owner of a DIY-shop Robert. But wait before you start praising, because there stops any comparison with Paul Schrader's masterful script. Not that The Equalizer is bad. On the contrary, it is just an entertaining movie that soon will disappear from your cinema memory, that's all…
Robert McCall (Denzel Washington) is a control freak who cares about the fate of young hooker Terri (Chloë Grace Moretz). No dear perverts, he does not want to dive in her bed but just reading her some passages from The Old Man And The Sea by Hemingway. And then of course, the inevitable happens: the Russian mafia comes along and "restyle" the sweet girl's face with acids because she refuses to listen to their commands. The rest is history: Robert will equalize the situation!.
If you think the title has an 80's-feel then you're right. Both the name and the content would indeed be perfect for a typical Charles Bronson Cannon-movie. Fuqua has not done a bad job, especially when you know that after Training Day he mainly directed mediocre films. The bad guys are so over the top that you'll love them. And Fuqua's fantasy really has no bounds, as the final part seems like an homage to the slasher genre. Because yes, eventually all the bad guys die (or what were you thinking?), but they do it in a terrible way.
The Equalizer is now on Sony SPHE both DVD and Blu -ray.
Didier BECU
21/01/2015
---
Denzel Washington is zonder twijfel nog altijd één van de grootste klasbakken die in Hollywood rondloopt. Helaas voor hem, wordt ook hij een dagje ouder en opteren producers tegenwoordig vaak voor jongere wolven als ze een actiefilm op het publiek willen loslaten. Met The Equalizer lijkt Washington evenwel helemaal terug. Het is geen zinnetje uit één of ander promopraatje, want op wat rimpels na lijkt het erop alsof deze acteur nog steeds 20 is.
Ooit was er een taxichauffeur in New York die zich in zijn vrije tijd over een jong hoertje bekommerde. Bingo!, dacht regisseur Antoine Fuqua en dus zocht hij een nieuwe Travis Bickle. Fuqua geneert zich zelfs niet om zijn personage die de eigenaar van een doe-het-zelfzaak is gewoon Robert te noemen. Toch wacht je best een poosje om de loftrompetten boven te halen, want daarmee stopt de vergelijking met Paul Schraders meesterlijke script. Niet dat The Equalizer slecht zou zijn. Integendeel, alleen gaat het gewoon om een onderhoudende actiefilm die vliegensvlug uit je cinemageheugen zal verdwijnen.
Robert McCall (Denzel Washington) is een controlefreak die zich bekommert om het lot van jonge hoertje Terri (Chloë Grace Moretz). Neen hoor, beste viespeuken, hij doet dat niet door met haar het bed in te duiken, wel door haar in een fastfoodbar passages uit The Old Man And The Sea van Hemmingway voor te lezen. En dan gebeurt natuurlijk het onvermijdelijke: de Russische maffia bewerkt het gezicht van het lieve meisje met allerlei zuren omdat ze niet wil luisteren naar hun bevelen. De rest laat zich raden: Robert zal de rekening vereffenen.
Indien je vindt dat de titel een verschrikkelijk hoog eightiesgehalte heeft dan heb je gelijk. Zowel de naam als de inhoud zouden immers perfect bij een Charles Bronson-film passen. Fuqua doet dat zeker niet slecht, vooral als je weet dat hij na Training Day eigenlijk alleen maar middelmatige films op zijn cv heeft staan. De bad guys zijn zo over the top dat je om de duur van ze gaat houden. En Fuquas fantasie kent werkelijk geen grenzen, want het slot lijkt wel een ode aan het slashergenre te zijn. Want jawel, uiteindelijk sterven alle slechteriken (of wat dacht je?), maar zij doen dat op een uiterst huiverachtige manier.
Voer voor popcornfanaten. Lekker is het zeker, of het gezond is laten we maar beter in het midden. The Equalizer is vanaf nu uit op Sony SPHE, zowel op dvd als Blu-ray.
Didier BECU
21/01/2015
---
---