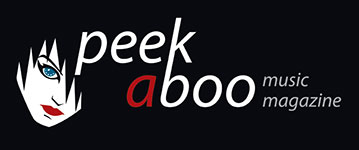 like this movie review
---
JEAN-BAPTISTE LEONETTI
Beyond The Reach
Movie
Action
[30/100]

E1
05/08/2015, Didier BECU
---
It often happens that you have some questions about a film. What is its real goal, what do they want to say or how can someone be so stupid to put money into such a vehicle? Questions you have in mind when you are watching Beyond The Reach. Michael Douglas remains a movie icon that no one will forget, but it seems as if he (at least if you don't count the sublime Behind The Candelabra by Soderbergh) accepts almost all the roles he is offered. He certainly does not have to do it for money (his fortune is estimated at 200 million dollars), but when it only serves to stretch his filmography, then there should be someone (Catherine Zeta-Jones?) to stop him, because his film career is getting sillier every day.
Beyond The Reach was almost worldwide released to DVD and once you start watching this boring film, you know why. A scenario that does not make sense, dreadful dialogues, undeveloped plots and dull performances are the main elements of this action movie that has a promising start, but bores very quickly.
Madec (Michael Douglas) is a guy that every normal man would hate. He is immensely rich, he thinks he's funny and to kill his time, he hunts in the American desert bighorn sheep. With his imposing expensive Mercedes jeep and his ultramodern weapons, Madec finds himself an important man. Together with his guide Ben (Jeremy Irvine), he revisits the desert, but it goes wrong when the businessman accidentally shoots down an old miner. Suddenly Madec's empire collapses. He first tries to blame Ben for the murder, and when that plan fails, he offers him a good paid job for the rest of his life. Madec is stunned when he realizes that the young guide refuses to accept his offer. It is the beginning of a (sloppy and incredibly annoying) cat-and-mouse game.
Didier BECU
05/08/2015
---
Het gebeurt wel vaker dat je je bij een film vragen stelt. Hoe komen ze er bij, wie heeft er wat aan of hoe dom kan iemand zijn om in een vehikel geld te pompen? Michael Douglas blijft een filmicoon die niemand zal vergeten, toch lijkt het erop alsof hij (op de sublieme Behind The Candelabra van Soderbergh na) zowat alle rollen accepteert die hij aangeboden krijgt. Voor het geld moet hij het zeker niet doen (zijn fortuin wordt op een slordige 200 miljoen dollar geschat), maar als het alleen maar dient om zijn filmografie te rekken, zou er toch iemand (Catherina Zeta-Jones?) hem een halt moeten toeroepen want zijn filmcarrière wordt eerlijkheidshalve met de dag onnozeler.

Beyond The Reach werd bijna wereldwijd rechtstreeks op dvd gedropt en eens je aan deze saaie filmrit begint, weet je ook waarom. Een scenario dat nergens op slaat, barslechte dialogen, onuitgewerkte plots en saaie vertolkingen zijn de hoofdelementen van deze (nou ja) actiefilm, die na een veelbelovende start ontzettend snel begint te vervelen.

Madec (Michael Douglas) is een vent die ieder normaal mens zou moeten haten. Hij is steenrijk, hij vindt zichzelf de plezantste thuis en om zijn tijd te doden knalt deze macho in de Amerikaanse woestijn voor zijn plezier dikhoornschapen neer. Met zijn imponerende peperdure Mercedes-jeep en zijn ultramoderne wapens vindt Madec zich een hele vent. Samen met z'n gids Ben (Jeremy Irvine) trekt hij er nog maar eens op uit, maar het loopt fout af als de zakenman per abuis een oude mijnwerker neerknalt. Plotseling valt Madecs imperium in duigen en breekt het angstzweet hem uit. Hij probeert eerst de schuld in Bens schoenen te schuiven, en als dat hem niet lukt, stelt hij Ben voor de rest van zijn leven een vet betaalde job voor. Madec is verbijsterd als hij merkt dat de jonge gids weigert om op zijn voorstel in te gaan. Het is het begin van een (slordig en ongelooflijk vervelend) kat-en-muisspel.

Beyond The Reach wordt verondersteld een spannend kat-en-muisspel te zijn, maar jammer genoeg is de kat na een kwartiertje in slaap gedommeld waardoor er alleen maar verveling overblijft.
Didier BECU
05/08/2015
---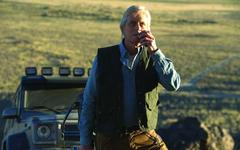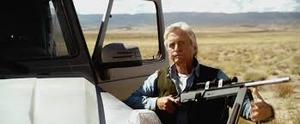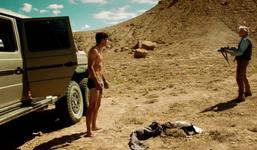 ---