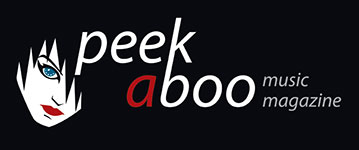 like this movie classics review
---
CRAIG ZOBEL
COMPLIANCE
Movie
•
Movie classics
Crime
•
Drama
[76/100]

Softdrive Records
04/08/2015, Didier BECU
---
You might be familiar with Phone Booth starring Colin Farrell, a film that is set in a phone booth. If you want to see more terror on the phone, you absolutely have to see the indie film Compliance by Craig Zobel. Today, this New Yorker is, as the founder of Homestar Runner, more concerned with cartoons, but in his third film he proofs that he can handle the camera.
Many viewers will be wondering why Zobel has come up with such an apocryphal story, but once the movie is over you get a cold shower, because the story turns out to be true and it even happened more than once. What is it about then? Becky (Dreama Walker, known from Gossip Girl and The Good Wife) works as a waitress in a fast food restaurant. It's Friday and that is the busiest day of the week. To make the pressure even bigger, manager Sandra (Ann Dowd) is informed that the restaurant will be visited by an inspector. Just when she is at the edge of a nervous breakdown, she receives a call. A voice says that he is a police officer. At the police bureau a lady claims that Becky has stolen money from her purse. Because the police can't come immediately, the voice demands the manager to take her employee to a backroom to interview Becky. It turns into a humiliation.
You keep on wondering how stupid people were to get trapped into this perverse game, but the fact is that they were. This psychological thriller was filmed with a minimal budget (but with a maximum of talent). Even though this film is almost 90 minutes filmed on the phone, it doesn't bore a second, and that is due to the excellent scenario and the outstanding performances of the entire cast. Despite the fact that all the reviews of this festival favorite were extremely positive, the film was only screened outside the US at some film festivals (including Ghent). The film is released on DVD by Soda Pictures.
Didier BECU
04/08/2015
---
Je kent wellicht Phone Booth met Colin Farrell, een film die zich bijna de hele tijd in een telefooncel afspeelt. Wie nog meer terreur met de telefoon wil zien, moet absoluut de indiefilm Compliance van Craig Zobel een kans geven. Tegenwoordig houdt deze New Yorker zich als oprichter van Homestar Runner meer met cartoons bezig, maar deze derde film van Zobel is een bewijs dat hij met de camera overweg kan.
Menig kijker zal zich de hele tijd afvragen waarom Zobel zo'n ongeloofwaardig verhaal heeft bedacht, maar eens de film is afgelopen krijg je een koude douche, want het blijkt allemaal waar te zijn en is zelfs meer dan één keer gebeurd. Waarover gaat het dan? Becky (Dreama Walker, bekend uit Gossip Girl en The Good Wife) werkt als serveerster in een fastfoodrestaurant. Het is vrijdag en dat is de drukste dag van de week. Om de druk nog wat groter te maken verneemt manager Sandra (Ann Dowd) dat het eethuis controle zal krijgen van één of andere inspecteur. Net op het moment dat ze haar zenuwen bijna niet meer de baas kan, krijgt ze een telefoontje. Een stem zegt dat hij van de politie is. Op het politiebureel zit een dame die beweert dat Becky geld uit haar tas heeft gestolen. Omdat de politie niet meteen ter plaatse kan komen, vraagt de stem aan de manager of zij haar werkneemster wil meenemen in een kamertje om haar daar te ondervragen. Het "onderzoek" ontaardt in een vernedering.
Je blijft je wel afvragen hoe dom mensen kunnen zijn om in dit pervers spelletje te trappen, feit is wel dat ze het deden. Deze psychologische thriller werd met een minimum aan middelen (maar met maximaal talent) in elkaar gestoken. Ook al speelt deze film zich bijna anderhalf uur aan de telefoon af, verveelt hij geen seconde en dat is te danken aan het leuke scenario en de schitterende vertolkingen. Zo wat alle kritieken die je over deze festivalfavoriet leest zijn uiterst positief, alleen is het jammer dat de film buiten de VS alleen maar op een paar filmfestivals (o.a. in Gent) is vertoond. De film is op dvd uitgebracht via Soda Pictures.
Didier BECU
04/08/2015
---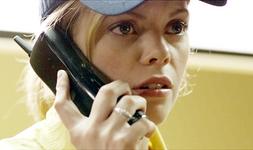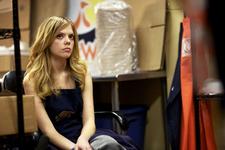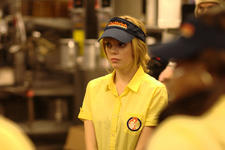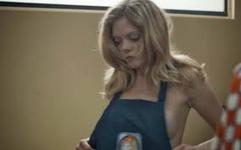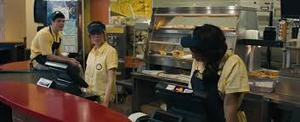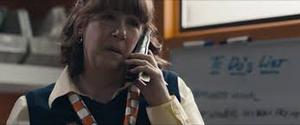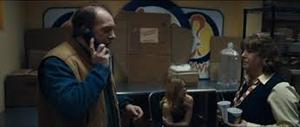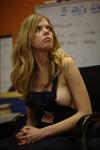 ---