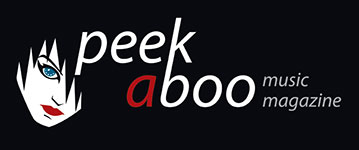 like this movie classics review
---
PHIL JOANOU
State Of Grace
Movie
•
Movie classics
Crime
[78/100]

Second Sight
10/07/2015, Didier BECU
---
Together with Colors, State Of Grace is the second film with Sean Penn that is recently released on Blu-ray by Second Sight. Just like the cop epic of Dennis Hopper, this gangster film from 1990 is now almost completely forgotten. Actually, it already went wrong with the release. State Of Grace was not capable to compete against the blockbusters of the same opening weekend ( Silence Of The Lambs, Dances With Wolves ) and director Phil Joanou did not know that at that same time the cinema theatres were overwhelmed with another but similar gangster story (Good Fellas by Martin Scorsese). Because State Of Grace was a flop for MGM, the broadcasting rights for television were extremely cheap, and because of its star cast, it was shown lots of times and it became a cult film.
We write the name Sean Penn, but the actually star of this film is Gary Oldman, who was still unknown then. Joanou was so impressed by his role as Sid Vicious in Sid & Nancy, that he absolutely wanted the Briton for the role of Jackie Flannery. He plays an Irishman who is the terror of Hell's Kitchen. Together with his brother Frankie (Ed Harris), he forms the core of the Irish mafia in that part of New York. The film begins with the return of an old friend, Terry Noonan (Sean Penn), but nobody knows that he is a cop who works undercover. The only one who knows is their sister Kathleen (Robin Wright), with whom Terry is having an affair.
As said, the film is in the first place important for its big names. There was Sean Penn who already was a superstar, and of course Robin Wright. This lovely lady was still somewhere in the memory of film lover for her role in The Princess Bride, but nobody thought that she could offer more than that. And yes, it was also the first time that Penn and Wrights paths crossed, the rest as they say is history. Ed Harris was ideally cast as the mob boss, a role that was completely different from his previous hit (The Abyss). And there are of course the smaller parts of people who later would be big, we are talking of John C. Reilly and John Turturro. And then, there was that soundtrack! Phil Joanou knew the guys from U2 well after he directed their concert film Rattle and Hum. Bono promised him solemnly that they would compose the music, but the recording of their own album (Achtung Baby) was delayed and the director had to turn to Ennio Morricone in Italy.
Big names, an excellent script, a stunning photography that shows New York from another side and a good directing. They are all great references, but the movie buff ignored it. Maybe that will change 25 years later, because State Of Grace is a (forgotten) must.
Didier BECU
10/07/2015
---
Samen met Colors is State Of Grace de tweede film met Sean Penn die onlangs op Blu-ray door Second Sight is uitgebracht. Net als het flikkenepos van Dennis Hopper, is ook deze gangsterfilm uit 1990 zo goed als compleet vergeten. Eigenlijk liep het al mis vanaf de release. State Of Grace was helemaal niet in staat om op te boksen tegen de blockbusters van hetzelfde openingsweekend (Silence Of The Lambs, Dances With Wolves) en ook al wist regisseur Phil Joanou het toen niet, werden de zalen overdonderd met een ander gelijksqoortig gangsterverhaal (Good Fellas van Martin Scorsese). Omdat State Of Grace een flop was voor MGM, waren de uitzendrechten ervan op televisie spotgoedkoop, en doordat hij (wegens zijn sterrencast) alsmaar opnieuw werd vertoond, groeide hij uiteindelijk uit tot een cultfilm.
We schrijven wel de naam Sean Penn, maar eigenlijk is de ster van deze film Gary Oldman, die toen nog volslagen onbekend was. Joanou was zo onder de indruk van zijn rol als Sid Vicious in Sid & Nancy, dat hij absoluut de Brit voor de rol van Jackie Flannery wilde hebben. Hij speelt een Ier die de schrik van Hell's Kitchen is. Samen met zijn broer Frankie (Ed Harris) is hij de kern van de Ierse maffia die het in dat deel van New York voor het zeggen heeft. De film begint met de terugkeer van een oude vriend, Terry Noonan (Sean Penn), maar niemand weet dat hij een flik is die undercover in de bende opereert. De enige die dat wel weet is hun zusje Kathleen (Robin Wright) met wie Terry een verhouding heeft.
Zoals gezegd valt de film in de eerste plaats op door zijn grote namen. Er was Sean Penn die op dat moment al lang een superster was, en natuurlijk ook Robin Wright. Deze mooie dame stond nog wel ergens in het geheugen van de filmliefhebber door haar rol in The Princess Bride, maar niemand stond er bij stil dat ze meer in haar mars had dan dat. En jawel, het was ook de eerste keer dat Penn en Wright elkaars pad kruisten, de rest is zoals men zo mooi zegt: geschiedenis. Ed Harris was ook ideaal gecast als maffiabaas, een rol die trouwens compleet verschilt van zijn vorige hit (The Abyss). En dan zijn er ook nog de kleinere rollen van mensen die later zouden doorbreken; we hebben het over John C. Reilly en John Turturro. Over de soundtrack valt ook het een en ander te vertellen. Phil Joanou kende de mannen van U2 vrij goed nadat hij hun concertfilm Rattle & Hum regisseerde. Bono beloofde hem plechtig dat zij voor de muziek zouden zorgen, maar de opnames van hun eigen plaat (Achtung Baby) liep zo'n vertraging op dat men uiteindelijk in Italië bij Ennio Morricone aanklopte.
Ronkende namen, een boeiend script, een prachtige fotografie die New York nog maar eens van een andere kant toont en een degelijke regie. Het zijn allemaal referenties om u tegen te zeggen, maar de bioscoopbezoeker had er geen oor naar. Misschien hebben ze dat 25 jaar later wel via de thuisbioscoop, want State Of Grace is een (vergeten) must.
Didier BECU
10/07/2015
---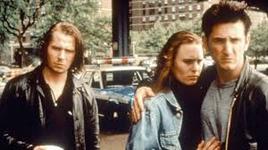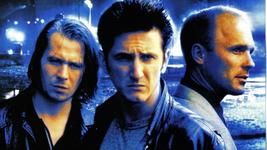 ---