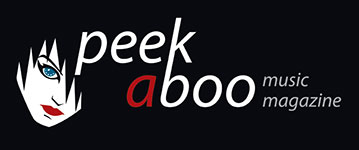 like this movie review
---
JEAN-MARC VALLEE
Wild
Movie
Adventure
•
Drama
[83/100]

20th Century Fox
08/07/2015, Didier BECU
---
People who choose for the great outdoors, are always ideal Hollywood fodder. The most famous titles in recent years were Into The Wild by Sean Penn, 127 Hours by Danny Boyle or the totally ignored camel epic Tracks by John Curran. Oscar favorite Jean-Marc Vallée (Dallas Buyers Club, for which Matthew McConaughey finally obtained an Oscar) thought that the world could use such a film once again. He filmed the bestseller Wild: From Lost to Found on the Pacific Crest Trail by Cheryl Strayed, who on her 25th birthday walked (without any previous experience!) 1,500 kilometers in wild nature.
It was Reese Witherspoon's dream to film this catharsis, as she purchased the film rights of the book years before. And it shows, as the blonde plays so intense that you even almost forgive her the Legally Blonde crap. Any glamour is absent. The beautiful Hollywood face wears no make up and the first scene in which she removes her toenail will make many spectators shudder. The film actually begins amidst her hellish journey. At that particular moment she also loses her shoe, and you wonder why such an untrained young woman decides to walk the Pacific Crest Trail (a trip from California to the Canadian border). Through brief flashbacks we get the answer to that question. There is the tangled relationship with her deceased mother (Laura Dern, who received an Oscar nomination for her role) and her private life is nothing more than a hotchpotch of exuberant drug and sex parties that get out of hand and make her a vulgar waitress nobody notices. Cheryl is fed up and goes in search of her inner self, and she is not afraid to tear her body and soul apart.
Because of its subject, this survival drama begs for Oscar attention, but thanks to the excellent performance of Reese Witherspoon and the famous directing technique of Jean-Marc Vallée (with yet another pop song as a red line, this time El Condor Pasa by Simon and Garfunkel), Wild is a different. Witherspoon gives so much of herself that it almost becomes her film, a veritable tour de force, although we won't forget her portrayal of June Carter in the Cash biopic Walk The Line. A hero journey with a destructive touch,.
Wild is now out on 20th Century Fox on both DVD and Blu-ray.
Didier BECU
08/07/2015
---
Mensen die de wijde natuur intrekken hebben Hollywood altijd aangesproken. De meest bekende titels van de laatste jaren zijn Into The Wild van Sean Penn, 127 Hours van Danny Boyle en het totaal genegeerde kamelenepos Tracks van John Curran. Oscarlieveling Jean-Marc Vallée, die er met Dallas Buyers Club voor zorgde dat Matthew Mcconaughey eindelijk een Oscar op zak had, vond dat de wereld best nog zo'n film kon gebruiken. Hij verfilmde de bestseller Wild: From Lost to Found on the Pacific Crest Trail van Cheryl Strayed, die op haar 25e zonder enige ervaring een wandeltocht van 1500 kilometer door de wilde natuur maakte.
Het was vooral Reese Witherspoons droom om deze catharsis te verfilmen, want nog voor Vallée op het toneel verscheen, kocht zij de verfilmingsrechten. Die overgave zie je ook, want zelden speelde de blonde zo intens waardoor je haar zelfs bijna de Legally Blonde-braakbal vergeeft. Van enige glamour is geen sprake. Het mooie Hollywoodsnoetje draagt geen make-up en de eerste scène waarin ze haar teennagel verwijdert, zal menig toeschouwer doen huiveren. De film begint inderdaad middenin haar helse tocht. Als ze bovendien op dat moment ook nog eens haar wandelschoen verliest, vraag je je af waarom deze niet getrainde jonge vrouw ooit aan de Pacific Crest Trail (een tocht van Californië tot aan de Canadese grens) begon. Door middel van korte flashbacks krijgen we het antwoord op de vraag waarom Cheryl absoluut zichzelf wil tergen. Er is de verwarde verhouding met haar moeder (Laura Dern, die hiervoor een Oscarnominatie kreeg) en ook haar privéleven is niet meer dan een samenraapsel van uitbundige drug- en seksfeestjes die uit de hand lopen en die van haar een ordinaire serveerster maken die niemand opmerkt. Cheryl is dat beu en gaat op zoek naar haar eigen ik, en ze deinst er niet voor terug om zowel haar lichaam als ziel open te rijten.
Er is niet alleen de uitmuntende vertolking van Reese Witherspoon en de ondertussen bekende regietechniek van Jean-Marc Vallée (met alweer een popnummer als rode draad, deze keer El Condor Pasa van Simon & Garfunkel), toch is Wild een tikkeltje anders. Witherspoon geeft zoveel van zichzelf dat dit bijna haar film wordt, een regelrechte tour de force ofschoon we haar vertolking van June Carter in de Cash-biopic Walk The Line ook niet gauw zullen vergeten. Een heldentocht (wat dat is het uiteindelijk toch) met een destructief kantje, kijken dus!
De film is nu uit op dvd en Blu-ray via 20th Century Fox.
Didier BECU
08/07/2015
---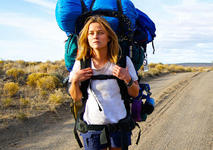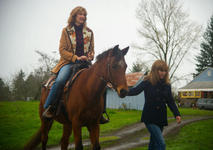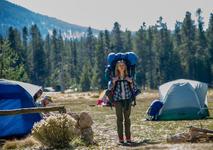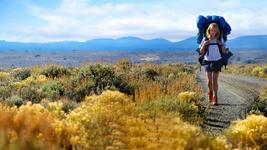 ---