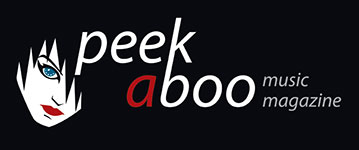 like this movie review
---
DAMIAN SZIFRON
Wild Tales
Movie
[83/100]

Cinťart
06/07/2015, Didier BECU
---
Sketch movies with a critical view are popular again. Earlier, we had Roy Anderssons A Pigeon Sat on a Branch Reflecting on Existence , but we als have the Argentinians with Wild Tales ( Relatos Salvaje). In his country Damian Szifron is known for his television series Los Simuladores , but over here he is still completely unknown. That will probably change with this humorous bomb, because even though it will have something to do with the fact that Pedro Almodóvar is one of the producers, he is nevertheless often compared to the master.
The less you read about the story, the better, because the power of this satire is the surprise factor. There is a hilarious prologue about a group of airline passengers who have something in common (that will be fatal for them) and there are five other short stories. Although these have nothing to do with each other, they are all people frustrated by society. In the first part a cook poisons an arrogant, untrustworthy politician. By this act the woman thinks she's doing the people of her village a favor. The second (and most spectacular) part is the quarrel between two car drivers that ends in a finale full of excessive violence. Maybe you can't immediately identify yourself with characters that kill people on the highway, but you most certainly can with the character of the third part. A hard-working man misses the birthday of his daughter because his car is parked wrong. Despite his fair point that the parking markings are no longer visible, his vehicle is towed anyway. If it turns out that he also has to pay a fine, the guy goes completely berserk. The fourth section is also one to think about. A rich boy kills a pregnant woman in the streets of Buenos Aires, while he is drunk driving. The driver's father asks his poor gardener to take the blame for the accident. In exchange for one and a half year prison he receives a loyal fee. The final section is the weakest one. A wedding party degenerates in a drama when the bride finds out that the groom shared his bed with one of the invited women. It's a funny piece, but it does not have the same power as the other ones.
Some scenes are at first glance perhaps exaggerated, but just think what is going on inside your head when you lost another precious hour in a traffic jam. Wild Tales is a very refreshing film, only a pity that no one had a pair of scissors, because two hours is just too long for a movie like this. But we rarely have had such a good time with an Argentine film!
Didier BECU
06/07/2015
---
Sketchfilms met een maatschappijkritische blik zijn weer helemaal in. Eerder hadden we Roy Andersson met zijn onmogelijk te onthouden titel A Pigeon Sat on a Branch Reflecting on Existence, maar ook de Argentijnen doen met Wild Tales (Relatos Salvajes) hun duit in het zakje. In eigen land is Damian Szifron bekend voor zijn televisieserie Los Simuladores, maar bij ons is hij tot dusver nog een nobele onbekende. Dat zal waarschijnlijk grondig veranderen door deze humoristische bom, want ook al zal het te maken hebben met het feit dat Pedro Almodóvar één van de producers is, wordt hij er desalniettemin mee vergeleken.
Hoe minder je over het verhaal leest des te beter, want de kracht van deze satire zit hem net in het verrassingseffect. Er is een hilarische proloog over een groep vliegtuigpassagiers die met elkaar iets gemeen hebben (en wat hun uiteindelijk fataal wordt) en er zijn vijf kortverhalen. Alhoewel die niets met elkaar te maken hebben, gaat het stuk voor stuk om mensen die gefrustreerd zijn en die om de één of andere reden genaaid zijn door de maatschappij. In het eerste deel vergiftigt een kokkin een arrogante, niet te vertrouwen politicus. Niet alleen heeft zij heimwee naar de veilige gevangenismuren, ook denkt zij door deze daad de bevolking een dienst te bewijzen. Het tweede (en meest spectaculaire) deel is het gekibbel tussen twee wegpiraten dat uitmondt in een finale vol excessief geweld. Misschien kan je je niet meteen vereenzelvigen met mannen die hun medemens van de autoweg maaien, maar dat kan je zeker met de pineut uit het derde stuk. Een hard werkende man mist het verjaardagsfeestje van zijn dochter omdat hij zijn auto fout parkeert. Ondanks zijn terechte opmerking dat de parkeermarkeringen niet meer te zien zijn, wordt zijn voertuig toch weggetakeld. Als blijkt dat hij ook nog een boete moet betalen, gaat de kerel volledig door het lint. Het vierde luik is er ook eentje om over na te denken. Een rijkeluiszoontje rijdt in de straten van Buenos Aires een zwangere vrouw aan. De gevolgen zijn fataal. De vader van de chauffeur stelt zijn arme tuinman voor om de schuld op zich te nemen. In ruil voor anderhalf jaar gevangenisstraf ontvangt hij een loyale vergoeding. Bijna lijkt het erop alsof Damián Szifrón met Wild Tales een feilloos filmparcours aflegt, helaas verslikt hij zich in het chaotische laatste gedeelte. Daarrin ontaardt een trouwfeest in een hilarisch bloedbad (tja) als blijkt dat de bruidegom met één van de uitgenodigde gasten zijn bed heeft gedeeld. Het is best grappig, maar het slot heeft niet dezelfde (torenhoge) kwaliteit van de vorige sketches en dat merk je echt wel.

Hoe burlesk de situaties ook zijn, toch zie je overduidelijk dat Damián Szifrón in de eerste plaats de maatschappij en haar soms ridicule wetten wil hekelen. Sommige scènes zijn op het eerste gezicht misschien wat overdreven, maar denk gewoon eens aan wat er zich in je hoofd afspeelt als je nog maar eens een kostbaar uur in de file dreigt kwijt te spelen, of hoe je je voelt als een bureaucraat je van het kastje naar de muur stuurt. Wild Tales is een bijzonder frisse film, alleen is het jammer dat er geen schaar in de buurt was, want twee uur is net iets van het goede te veel. Maar goed, we hebben ons zelden zo goed geamuseerd met een Argentijnse film als met deze. Een plaats in de collectie dus!
Didier BECU
06/07/2015
---