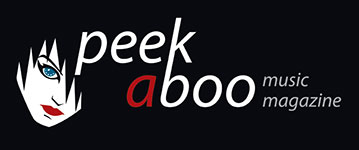 like this movie classics review
---
REBECCA ZLOTOWSKI
Belle Epine
Movie
•
Movie classics
Arthouse
•
Coming Of Age
[80/100]

Filmfreaks
03/07/2015, Didier BECU
---
It is hard to keep up the number of French films that are screened at the filmfestival of Cannes every year. Anyone who makes a movie in France and chooses to escape the commercial circuit, will do everything to get noticed on the Croisette. Belle Epine by Rebecca Zlotowski from 2010 was selected for the Semaine de la Critique. It wasn't an earthquake, but still another confirmation that the young Léa Seydoux, who earlier starred in Lourdes, is an actress to keep in mind. In five years time a lot has happened. A film that won the Golden Palm (La Vie D'Adele) and a place alongside James Bond (Spectre) can't be called nothing. Just as in the award-winning gem of Abdellatif Kechiche, Seydoux plays a girl in search of herself.
The mother of Prudence (Léa Seydoux) has suddenly deceased. The family Friedmann completely falls apart. Her niece Sonia (Anaïs Demoustier) tries to keep her on track by giving the youngster some good advice, but Prudence is on her own. She envisions questions about life, and just like any young girl she thinks about sexuality. Some claim that our behaviour depends on the kind of friends we choose, a statement that certainly applies to Prudence when she starts hanging out with Maryline (Agathe Schenkler). She starts shoplifting and feels attracted to a gang of young bikers. As Prudence feels that there is no place for her in her own family, she wants to be part of the motorcycle gang. The only way to do that is (according to her) to sleep with one of the boys.
Maybe it's because of the races, but I had Spetters in mind when I saw Belle Epine. Just like in Paul Verhoeven's masterpiece we see a young woman who draws all the attention to herself. Léa Seydoux is not only a beauty, her face also radiates a certain sadness that is simply created for the big screen. Belle Epine is certainly not her best movie, because the story is just too short (80 minutes), but also a tad too shallow. Zlotowski portrays a beautiful picture of a young girl who is at odds with herself. At the end of the film you can hardly claim that she found a solution to her problems, but the cinephile who loves French movies has another pearl in his hands.
Didier BECU
03/07/2015
---
In Cannes is het aantal Franse films dat je er jaarlijks kan zien nauwelijks bij te houden. Iedereen die een film draait in Frankrijk en het commerciële circuit wil omzeilen, doet er alles aan om op de Croisette te worden opgemerkt. Belle Epine van Rebecca Zlotowski uit 2010, die in het kader van de Semaine De La Critique werd vertoond, veroorzaakte wel geen aardverschuiving, maar was nog maar eens de bevestiging van het feit dat de jonge Léa Seydoux, die eerder al in Lourdes schitterde, een actrice is die men in het oog moet houden. Op vijf jaar tijd is er veel gebeurd. Een film die de Gouden Palm wegkaapte (La Vie D'Adèle) en een plaatsje naast James Bond (Spectre) is niet bepaald niks te noemen. Net als in de bekroonde parel van Abdellatif Kechiche, vertolkt Seydoux ook in Belle Epine een meisje dat op zoek is naar zichzelf.
De moeder van Prudence (Léa Seydoux) is plotseling overleden waardoor het gezin Friedmann volledig uit elkaar valt. Haar nichtje Sonia (Anaïs Demoustier) probeert haar op het rechte spoor te houden door haar geregeld wat goede raad te geven, maar eigenlijk moet Prudence het zelf zien te rooien. Ze stelt zich niet alleen vragen over het leven, maar net als ieder jong meisje denkt ze na over seksualiteit. Soms beweert men wel eens dat je eigen gedrag afhankelijk is van het soort vrienden dat je kiest, en deze stelling geldt zeker voor Prudence als ze met Maryline (Agathe Schenkler) begint op te trekken. Ze raakt betrokken bij winkeldiefstallen, maar voelt zich ook aangetrokken door een bende jongelui die met hun motors de straten van Rungis onveilig maken. Omdat Prudence voelt dat er in haar eigen familie (als die nog bestaat) geen plek voor haar is, wil ze deel uitmaken van de motorbende. De enige manier om dat te doen is (volgens haar) naar bed gaan met één van de jongens.
Misschien ligt het wel aan de motorraces, maar ik kon niet anders dan denken aan Spetters van Paul Verhoeven toen ik Belle Epine zag. Het zijn niet alleen de brullende motoren waardoor ik de vergelijking maak, ook is er de zoektocht naar de eigen seksualiteit en natuurlijk speelt er ook een jonge vrouw in mee die zonder enige moeite alle aandacht naar zich toetrekt. Léa Seydoux is niet alleen bloedstollend mooi, haar gezicht, dat een zekere tristesse uitstraalt, is gewoon geschapen voor het witte doek. Belle Epine is zeker niet haar beste, want daarvoor is het verhaal net iets te kort (80 minuten), maar tevens een tikkeltje te oppervlakkig. Wel schetst Zlotowski een prachtig beeld van de moderne jeugd die met zichzelf overhoop ligt.

Belle Epine van Rebecca Zlotowski schetst een mooi (misschien soms te oppervlakkig) portret van een jong meisje dat door de dood van haar moeder op zoek gaat naar zichzelf. Je kan op het einde van de film moeilijk beweren dat ze heeft gevonden wat ze zocht, maar de cinefiel die van Franse film houdt is er wel een kleine parel rijker mee.
Didier BECU
03/07/2015
---
---