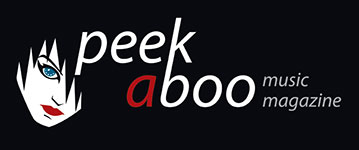 like this movie review
---
DAVID WNENDT
Feuchtgebiete
Movie
Coming Of Age
[86/100]

Contact Film
05/01/2015, Didier BECU
---
Helen Memel is the main character of the scandal novel Feuchtgebiete (Wet Places) by Charlotte Roche, who had a very obscene youth and shocked Germany. Many Germans felt that this novel should be immediately removed from the shelves and the film begins with a letter of a Bild-reader who complains. There was indeed a lot of courage needed to make this film, a difficult task that was is given to director David Wnendt who already has experience with delicate tasks, because earlier he filmed Kriegerin, a story about a teenage girl who has sympathy for neo-Nazism.
Just as in Nymphomaniac Helen Memel (Carla Juri ) tells how she experienced sex during her childhood. The listener is nurse Robin (Christoph Letkowski) because the girl has wounded herself in the ass while shaving and needs surgery. The first impression you get is that she is a nymphomaniac with a very vulgar taste in sex (even exchanging used tampons excites the young woman). But appearances are deceiving, because she is just a broken soul. Slowly we get to know why she humiliates herself, the answer is more disconcerting than the sexual acts themselves.

A word that you often find in various reviews is repulsive. That is indeed a way to describe Feuchtgebiete, but it shows at the same time that the users did not understand the essence. Some images are indeed shocking, but that's the reality, too. The harsh images are however largely camouflaged by the charming smile of lead actress Carla Juri, and a tear becomes a hopeful smile, even if only for a moment.

Feuchtgebiete is the missing link between Christiane F. wir Kinder vom Bahnhof Zoo, Trainspotting and Nymphomaniac. In short: sublime.
Didier BECU
05/01/2015
---
Helen Memel is de Duitse versie van Mieke Maaike. Net als het hoofdpersonage uit Louis Paul Boons boek heeft ook Helen uit de schandaalroman Feuchtgebiete van Charlotte Roche een zeer obscene jeugd gehad en heel Duitsland op stelten gezet. Talrijke Duitsers vonden dat deze roman met onmiddellijke ingang uit de winkelrekken moest worden gehaald en het is met een lezersbrief uit Bild, waarin een lezer zijn beklag doet, dat deze film begint. Er kwam inderdaad heel wat moed bij kijken om dit boek te verfilmen, een moeilijke opdracht die men in de schoot van regisseur David Wnendt wierp. Die had wel wat ervaring met delicate opdrachten, want eerder filmde hij Kriegerin: een relaas over een tienermeisje dat sympathie koestert voor het neonazisme.
Net zoals in Nymphomaniac vertelt Helen Memel (Carla Juri) haar jeugd. De toehoorder is verpleger Robin (Christoph Letkowski), want het meisje heeft zich tijdens het scheren verwond aan de kont en moet worden geopereerd. De eerste indruk die je van Helen krijgt is dat het om een nymfomane gaat met zeer vulgaire trekjes (zelfs het uitwisselen van gebruikte tampons windt de jonge vrouw op). Maar schijn bedriegt, want onder haar harnas schuilt een gebroken ziel. Langzaam aan komt het waarom van de vernederingen naar boven en dat is meer onthutsend dan de seksuele daden zelf.
Een woord dat je vaak aantreft in diverse recensies is weerzinwekkend. Dat is inderdaad een manier om Feuchtgebiete te omschrijven, maar het toont ook aan dat men aan de essentie ervan niet snapt. Sommige beelden zijn inderdaad choquerend, maar dat is de realiteit ook. De harde beelden worden wel ruimschoots gecamoufleerd door de charmante lach van hoofdrolspeelster Carla Juri, zo wordt in een handomdraai een traan een hoopgevende lach, ook al is het maar voor eventjes.
Feuchtgebiete is een schandaalfilm die er eigenlijk geen is: de ontbrekende link tussen Christiane F. wir Kinder vom Bahnhof Zoo, Trainspotting en Nymphomaniac. Kortom, subliem.
Didier BECU
05/01/2015
---
---