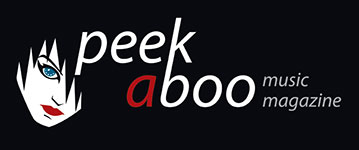 like this movie classics review
---
CHRISTOPHER NOLAN
The Dark Knight Rises
Movie
•
Movie classics
Comic
[88/100]

Warner Home Video
02/01/2015, Didier BECU
---
In our opinion there better should come an end to the wave of superhero movies, but of Batman we never get enough. Tim Burton already created a masterful macabre world when he turned the bat hero into a movie star, but Christopher Nolan goes even further by making it the darkest blockbuster ever. The only drawback on this one, however, is that he has set the bar so high with the second part The Dark Knight Rises, that the finale is a priori doomed to never rise above its predecessor, The Dark Knight.
The problem starts with the villain. How the hell can someone surpass the role of Heath Ledger as The Joker? No one, even if Tom Hardy plays a superb role as the masked Bane. And for the rest: the story itself was impossible to beat, just like the directing, the performance by Christian Bale as Batman or even the score by Hans Zimmer. Only the surrounding tragedy was matched when during the premiere in Colorado a lunatic killed 12 people.
Do not get us wrong, The Dark Knight Rises is a superior film. A blockbuster in which you regularly push the pause button to admire the cinematic genius of Nolan. Christopher Nolan himself has understood it well, and he is the biggest Hollywood author of his generation, a filmmaker who can overwhelm. Bale is perfect as Batman. So perfect that you already know that his successor (Ben Affleck) will have a tough job. The cast plays grandiose. Anne Hathaway may never match Michelle Pfeiffer as Catwoman, but she does it well. Marion Cottilard is as always sublime, Michael Caine is just Michael Caine (just as Morgan Freeman) and Joseph Gordon-Levitt is a convincing cop who saves Gotham City.
The Dark Knight Rises is not the ultimate end of a great trilogy, but definitely a film to remember. Sometimes we dare not to write these words, but yes: long live Hollywood!
Didier BECU
02/01/2015
---
Er mag wat ons betreft een einde komen aan de golf van films met superhelden, maar van Batman krijgen we toch nooit genoeg. Tim Burton toverde al een magistrale macabere wereld uit zijn mouw toen hij de vleermuisheld een filmgestalte gaf, toch is Christopher Nolan daarin nog een stuk verder gegaan door de aller donkerste blockbuster ooit te maken. Het enige nadeel is evenwel dat hij met het tweede luik de lat zo immens hoog heeft gelegd, dat The Dark Knight Rises a priori is veroordeeld om nooit boven voorganger The Dark Knight uit te steken.
Het probleem begint al bij de slechterik. Hoe kan je in godsnaam de rol van Heath Ledger als The Joker overtreffen? Gewoon niet dus, maar Tom Hardy speelt als de gemaskerde Bane desalniettemin een rol die je nekharen overeind laten slaan. Ook het verhaal zelf kon onmogelijk worden overtroffen, net als de regie, de prestatie van Christian Bale als Batman of zelfs de score van Hans Zimmer. Het enige wat wel werd geëvenaard is de tragedie errond toen tijdens de première in Colorado een gek 12 mensen vermoordde.
Begrijp ons niet verkeerd, The Dark Knight Rises is een superieure film. Een blockbuster die je blijft bekijken, een film waarbij je regelmatig de pauzeknop indrukt om het cinematografisch genie van Nolan te bewonderen. Christopher Nolan heeft het ondertussen zelf goed begrepen, en hij is en blijft de grootste Hollywoodauteur van zijn generatie, een cineast die kan overdonderen. Bale is perfect als Batman. Zo perfect dat je nu al weet dat zijn opvolger (Ben Affleck dus) gegarandeerd in het zand zal bijten. De cast speelt grandioos. Anne Hathaway kan wel nooit aan Michelle Pfeiffer als Catwoman tippen, maar ze doet het goed. Marion Cottilard is zoals altijd subliem, Michael Caine is gewoon Michael Caine (net als Morgan Freeman trouwens) en Joseph Gordon-Levitt een overtuigende flik die Gotham City moet zien te redden.
The Dark Knight Rises is niet het ultieme slot van een heerlijke trilogie, wel een film om voor eeuwig te onthouden. Soms durven we het nog wel eens schrijven: lang leve Hollywood!
Didier BECU
02/01/2015
---
---