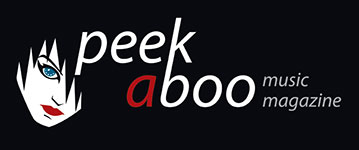 like this article review
---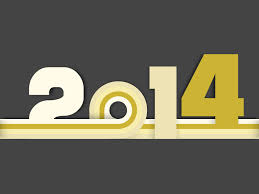 The best of 2014 by Xavier (writer)
Article
29/12/2014, Xavier KRUTH
---
A year has passed again, and it's time to make up a list of the albums that marked my year 2014. For me personnally, 2014 was a year with lots of adversity. But also with a lot of good things. And good music there was. Plenty of it. Here are my personal favorites.
10. Baby Fire: The Red Robe

How can you use minimal resources - just a guitar and drums - to make intense and soulpenetrating music? Baby Fire can do it with their fingers in their noses. Their second album is not joyous, but if all the misery would lead to such top CDs, then we are all for misery! Moreover, this group originates from Brussels, Belgium.

9. Perverted By Language: Boxers

The Brussels quintet Perverted By Language already has a very good reputation in delivering melodic post-punk. Finally, they have released their official debut 'Boxers'. And with all their songs and experience, it could not be anything else than a hit in the face. And the counter for Belgian bands in my list is on two.

8. Delrue: Risquons Tout

Klaas Delrue is best known as the singer of the Yevgueni, that has just released the wonderful 'Van Hierboven'. But the CD that really stays with me is his French solo album from earlier this year. 'Risquons Tout' is very much inspired by Renaud and offers both musically and lyrically brilliant songs. Oh yes, we now have three Belgian bands in my list.

7. Laibach: Spectre

Laibach has delivered their most accessible album ever with 'Spectre'. But that does not mean that the depth is gone. 'Spectre' offers you the ability to philosophize endlessly about the meaning of 'resistance' in the current social and political context. And so Laibach continues its original mission loyaly: to investigate the link between art and ideology.

6. Liesa Van der Aa: WOTH

We were fond of Liesa Van der Aa's debut solo album 'Troops' in 2012. And so we were looking forward to what was to follow. Here it is: 'WOTH', or 'The Weighting Of The Heart', a three double album inspired by an Egyptian funeral ceremony that doesn't shun the philosophical themes: 'What values do we believe in? How and why do we judge ourselves and others? Why do we accept no values, no judgment, no faith? And especially, how schizophrenic can the judgment itself be?' Before I forget: this is also Belgian.

5. Einstürzende Neubauten: Lament

A concept album about the First World War. Enstürzende Neubauten would never have embarked on this on their own initiative. But at the request of the province of West Flanders and in the context of the commemorations around the Great War, they did it anyway. They made it a very deep and idiosyncratic work full of sound experiments. One that lingers on for a long time.

4. Gary Numan: Splinter (Songs From A Broken Mind)

In purely technical terms, this CD was released at the end of 2013. I only discovered it in 2014, though, and thought it should have a place in my list. 'Splinter' is the glorious return of Numan after years of silence. His most successful album since 1983 also. And rightly so. This electronic pioneer has delivered an album full of chilly and gloomy music of high quality.

3. Bacio di Tosca: Was ich liebe (ist seltsam und krank)

From the first time I heard Bacio di Tosca, I was hooked. The neoclassical project of Dörthe Flemming has arrived at it's fourth album, and it's been a gem in which she combines German poetry with heavenly beautiful compositions.

2. Diary of Dreams: Elegies in Darkness

'Elegies in Darkness' is perhaps the most successful Diary of Dreams CD of recent years. A bit surprising, because predecessor 'Ego-X' was also excellent. But Diary of Dreams again shows why they are one of the biggest bands in the black scene. Melancholic compositions with attention for every detail, a mix between electronics and guitars, that's what the new album means.

1. The Imaginary Suitcase: Driftwood

It is always tricky to award the first place. In music you can never really be the best, and in fact all the CDs that are in this list are excellent. The Imaginary Suitcase - and that is the last Belgian project on this list, that so consists for 50% out of native productions - has thrilled me so much with the wonderful 'Driftwood', that I wanted to put it high in my list anyway. So why not as CD of the year? The Imaginary Suitcase is the solo project of Laurent Leemans, singer of Ceilí Moss. On his own, he makes intimate folk songs with intelligent lyrics and a nod to Bauhaus, The Jesus And Mary Chain, David Bowie, Nick Cave, Echo & The Bunnymen, Joy Division...
Xavier KRUTH
29/12/2014
---