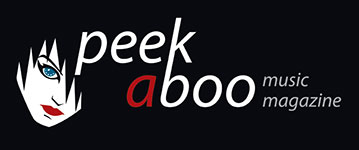 like this concert review
---
JazzContest, Hof van Busleyden, Mechelen (26/08/2016)
Concert
Jazz
11/12/2016, Mark VAN MULLEM
---
On Friday august 26, the JazzContest Mechelen took place for the fourth time. Just like last year the contest is part of the music festival Maanrock that celebrates it's 20th birthday. On the first night of the festival four jazz bands played in the beautiful garden of Mechelen's museum Hof Van Busleyden.

Only one of them could be the winner of the contest, but surely all bands gained an audience or even fans. As an extra, while the members of the jury casted their votes, the Jelle Van Giel Group played a too short but brilliant concert.

The Belgian band Vortex Kwintet would win the contest. The other three bands were Fhree (NL), JE Trio (D) and Marie Fikry 5-tet (B). The bands had to prove their skills during short sets of only thirty minutes. Each band was asked to play one jazz standard as well.
After the competition rules were explained, Fhree was the first candidate to hit the stage. The trio opened the set with a very mellow composition built around a theme that sounded rather familiar to the ear. Yet, I couldn't label nor name it and found out slightly later that this was their jazz standard: the Duke's Caravan. Very nice work, with subtle keys and great guitar playing, but maybe a bit to slow and one almost didn't recognize this Duke Ellington standard. It was followed by a very laid back and slightly dull interpretation of The Beatles' Yesterday. With only half an hour of stage time, it's a bit strange to chose for another cover instead of own material, no? And their stuff is actually very good which was proven with the third and last song in the set. Finally an uptempo song with unexpected hooks and with the ambition to experiment, groovy it was too. The party had finally begun, you could say, but alas time ran out.
It took Vortex Kwintet little time to impress the audience. The band from Brussels only just had begun the set and I knew, or at least thought I did that we have a winner. The band visited the many rooms from the house of jazz, with really strong compostions. The audience enjoyed the many trumpet-sax duels and the a wonderful piano-playing by Alan Van Rompuy! The band's jazz standard was Aggression. B y Booker Little, the trumpet player who played with Erci Dolphy, alt sax player Joos Vandueren told the audience that was eagerly listening. This was a grand show. In my notes I read: whether they win or not, they should be included in the programme of Jazzzolder* Mechelen some time soon. We'll see.

Third band of the evening was the German JE Trio. Hi, we're from Mannheim, it's so exiting to be here, bass player Johannes Engelhardt said, but with a straight face not sounding that exited at all. But maybe that was just the nerves playing up. But let's talk about the music. The trio kicked off the set with a very subtle and perfectly timed interpretation of Richard Rogers' My Favorite Things, their jazz standard. The other pieces songs were played with utmost perfection and concentration. It seemed like they counted every note, not to play one too many: a little bit more schwung, guys! But the band was good, without any discussion. With an extra mention for the wonderful piano playing by Paul Janoschka.
The most adventurous band of the evening was certainly the Marie Fikry 5-tet. Together with her exquisite musicians, the Marrocan-Belgian pianiste played a set in which jazzmusic and worldmusic were married. The mix of oriental and European influences sounded really fresh and truly beautiful. Except for the piano, the percussion, replaced by the cajun/darbuka, played the staring role. Fikry chose to play Pacio de Lucia's gem Zyriab, an original choice.
After having seen the Marie Fikry 5-tet gig, my personal top 3 was Vortex Kwintet, Marie Fikry 5-tet and then JE Trio. But it was not up to me to decide of course.

Whilst the jury gathered, the Jelle Van Giel Group played, with composer Jelle Van Giel on percussion, Tom Bourgeois on alto sax, Bart Borremans on tenor sax, Tim Finoulst on guitar, Jacob Bruneel on double bass and Carlo Nardozza on trumpet. All briliant musicians. Combined with Van Giel's strong compostions, nothing could go wrong, could it? They played a couple of songs from the recent album Songs for Everyone (Hevhetia, 2015) such as A New Beginning and Coast to Coast and also some newer compositions like Hidden City and Colorius were played. In the compositions there was much room for the glorious trumpet playing by Carlo Nardozza and some great sax-bits. But let's not forget the genious guitars by Tim Finoulst.
About midnight the winner of the fourth JazzContest Mechelen was known. Percussion legend Chris Joris was given the honour to announce the name of the band that went home with € 1500, a contract for a couple of gigs and some time in a professional studio. The musician said that actually all bands were very good, but there only could be one winner of course. And the winner is: Vortex Kwintet!
Good times ahead for the band, and in the end for us listeners. Although it was a competition, al four bands were really strong and it was an evening of discovering some new bands and music. Nothing wrong with that!

(*) Mechelen's local Jazz Club
Mark VAN MULLEM
11/12/2016
---
In de tuin van het Hof van Busleyden vond vrijdag 26 augustus 2016 de vierde editie van de JazzContest Mechelen plaats. Net zoals vorig jaar was het opgenomen in de programmatie van Maanrock Mechelen, en zo gold de contest ook als de eerste festivaldag.

Uit vier sterke acts koost de jury unaniem Vortex Kwintet als winnaar. Behalve de vier finalisten mocht de Jelle van Giel Group een geapprecieerd optreden ten beste geven.

De vierde JazzContest ging van start met de Nederlandse band Fhree. Het trio begon met een rustige compositie waarin de muziek meanderde en de luisteraar regelmatig op een ander pad bracht, om dan weer terug te keren naar het hoofdthema. Zo herkenbaar en toch was het even denken: ja, Duke Ellington's 'Caravan', hun keuze van jazzstandard. Zeker een originele aanpak maar tergend traag... Met sterk gitaarspel en aardig percussiewerk en subtiele pianokeys, dat dient gezegd. De cover van Yesterday van The Beatles was best goed gedaan, maar deze wel heel erg laid back versie flirtte erg met saaiheid. Waarom in een kort tijdsbestek van een halfuur met als enige obligate 'cover' één jazzstandard niet voor nog een eigen compositie kiezen? Dan liever hun derde en laatste song die een flinke dosis frivoliteit en experiment aan boord had, toen kwamen we in the mood, maar dan was hun tijd om.

Toen het Brusselse Vortex Kwintet aan zijn set begon maakten de eerste oohs en aahs van de avond zich van ons meester. Dit vijftal deed bijzonder knappe dingen met trompet, sax, contrabas, percussie en piano, laverend tussen de diverse kamers die jazz rijk is. Rustige en meer up-tempo stukken wisselden elkaar mooi af en binnen de sterke composities zelf gebeurde ook telkens veel. Prachtige trompet-sax-duels en wat een magnifiek toetsenwerk van Alan Van Rompuy. Hun jaz standard-keuze mocht er anders ook zijn: Aggression van Booker Little, de trompetspeler die nog samen met Eric Dolphy speelde, aldus altsaxofonist Joos Vandueren. Dat half uurtje ging veel te snel voorbij. Op de notities lees ik: Winnen of niet, programmeer deze band maar snel in de Jazzzolder!

De derde band van de avond was het Duitse JE Trio. Hi, we're from Mannheim, it's exiting to be here, sprak bassist Johannes Engelhardt met uitgestreken gezicht. Misschien was de jongeman toch niet zo exited, Duitse humor of gewoon de zenuwen, wie zal het zeggen. Maar het gaat om de muziek natuurlijk en daar was weinig op aan te merken. Het trio opende de set met 'hun' jazzstandard, een erg fraaie vertolking van My Favorite Things (Richard Rogers, 1959). De andere stukken die het trio bracht waren stuk voor stuk erg knap en erg strak waarbij geen noot teveel werd gespeeld. Alles onder controle bij deze heren in opperste concentratie. We zouden ons haast laten verleiden tot een flauwe opmerking over Deutsche Grundlichkeit en dergelijke. Maar deze kerels zijn natuurlijk ook gewoon goéd, met toch graag een extra vermelding voor de uitstekende pianist Paul Janoschka.

Marie Fikry 5-tet was misschien wel de meest avontuurlijke kandidaat van de wedstrijdavond. Samen met haar uitstekende muzikanten liet de Marokkaans-Belgische pianiste Marie Fikry jazz en wereldmuziek ongegeneerd met elkaar flirten; de mix van orientaalse en Europese invloeden zorgde voor een origineel, aanstekelijk en heel erg mooi totaalgeluid. Behalve de piano stond de cajun/darbuka (percussie) centraal. Fikry's keuze was bijzonder: de jazzstandard Zyriab van Paco de Lucia. Sterk!

Voor we Marie Fikry 5-tet aan het werk zagen, prijkte Vortex Kwintet op één in onze eigen tot 3, gevolgd door JE Trio en Fhree. Nu zou Marie Fikry op 2 komen. Maar het was natuurlijk wachten op wat de jury zou beslissen.

Tijdens het kleine uurtje dat ons tot aan de einduitslag restte, stond de Jelle Van Giel Group geprogrammeerd. Voorwaar geen straf als u het ons vraagt. Met klassemuzikanten zoals Bart Borremans (tenor sax), Tom Bourgeois (alto sax), Carlo Nardozza (trompet), Tim Finoulst (gitaar), Jacob Bruneel (contrabas) en Van Giel zelf (percussie en alle composities) kan er al niet veel mis gaan, Van Giels sterke composities deden de rest.

Van Giel en de zijnen brachten een aantal songs uit het jongste album Songs for Everyone (Hevhetia, 2015) met ondermeer A New Beginning en Coast to Coast en we kregen ook enkele nieuwe composities te horen zoals Hidden City en Colorious. Van Giel drong zijn percussie nooit naar de voorgrond en liet veel ruimte voor het prachtige trompetspel van Carlo Nardozza en de stoere saxpartijen. En vergeten we ook niet het geniale gitaarspel van Tim Finoulst!

Jelle Van Giel Group moet winnen!, o wacht, ze dingen niet mee. Alle gekheid op een stokje... Even voor middernacht was het moment suprème aangebroken en werd de winnaar van de vierde JazzContest bekend gemaakt. De Mechelse jazzlegende en meesterpercussionist Chris Joris viel die eer te beurt. Het werd Vortex Kwintet! Zij mogen de gegeerde trofee mee naar huis nemen, krijgen een reeks optredens en opnametijd in een professionele studio én een cheque van € 1500. Mooie tijden in het vooruitzicht voor de winnaars én uiteindelijk ook voor ons, luisteraars...
Mark VAN MULLEM
11/12/2016
---