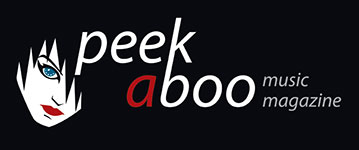 like this concert review
---
DRE PALLEMAERTS, CLEMENS VAN DER FEEN & PASCAL MOHY
Mechelen, Jazzzolder (28/10/2016)
Concert
Jazz
11/12/2016, Mark VAN MULLEM
---
With the sword of Damocles hanging above its heads, the Jazzolder team has to leave its wonderful location without having a useful alternative, yet Lejo and the other jazz cats continue programming some of the best jazz acts. That was the case on Friday, October 28th with the famous Mechelen based percussionist Dré Pallemaerts who invited Clemens van der Feen (double bass) and Pascal Mohy (piano) on stage to perform wonderful standards from the American song book.
The trio came without a plan, wanting to play some jazz standards. There was no set list and the musicians decided on the spot which standard to play or better: one of them did. Pianist Pascal Mohy usually started a song, while Pallemaerts and Van der Feen followed him smoothly. The three musicians played some solos and improvisations which resulted in a rich sound an a grand rendition of American standards.
In the course of two sets, the band played songs of legends such as John Coltrane and Thelonious Monk. After performing John Coltrane's Naima, Pallemaerts told the audience the song was written for Coltrane's daughter. And in the audience there's another jazz musician whose daughter is called Naima, the percussionist added, aiming at colleague percussionist Chris Joris who gladly replied and corrected Pallemaerts, telling him that Coltrane's song was actually about his wife.
Seeing and hearing this trio was a true joy: the subtle percussion by Pallemaerts, those heavenly keys by Mohy and top notch refined bass playing by Van der Feen, resulting in a great chemistry, a feast of virtuosity and high skilled musicality!
Mark VAN MULLEM
11/12/2016
---
Terwijl het zwaard van Damocles alsmaar zwaarder weegt op het voortbestaan van de (huidige) Mechelse Jazzzolder en de tijd tikt, blijven de jazzcats dapper prachtige muziek programmeren. Vrijdagavond 28 oktober 2016 was wéér zo'n avond om in te lijsten, in een kader met gouden randjes, met in de hoofdrol een trio om U tegen te zeggen: Mechels percussiemeester Dré Pallemaerts, pianist Pascal Mohy en bassist Clemens van der Feen. Net als tijdens Jazzathome, waar Mohy en Van der Feen de gasten waren van Pallemaerts, bezocht het drietal standards uit het American Songbook zonder dat daarover echt afspraken werden gemaakt: veel ruimte voor vrije interpretaties en improvisatie dus. En net als tijdens Jazzathome werkte dat wonderwel. Wie erbij was wéét dat de afwezigen een topavond hebben gemist...
En zeggen dat Dré Pallemaerts 'maar' als vervanger optrad vrijdag. Toen bleek dat de geplande band had afgezegd en dus dringend een vervangende act werd gezocht, gaf Pallemaerts een belletje aan Lejo Vanhaelen. Wie hij ging meebrengen wist hij toen nog niet. Dat Pallemaerts voor Mohy en Van der Feen koos, was absoluut geen straf.
Het trio musiceerde met volle overgave met als inzet jazzstandards, zonder vooraf te weten de welke. Eén muzikant zette in, meestal was dat Pascal Mohy, de andere volgenden, allicht denkend ah, hij kiest voor dié tune, leuk, wat gaan we daar mee doen? Zoals dat gaat bij topmuzikanten leek de improvisatie kinderspel, er was geen plan maar perfect samenspel bleek vanzelfsprekend.
Ondermeer grote mijnheren John Coltrane en Thelonious Monk kwamen voorbij in de twee sterke sets. Na de prachtige vertolking van John Coltrane's Naima, vertelde Pallemaerts dat de song over Coltrane's dochter ging, en hij voegde er aan toe: in de zaal zit nog iemand die een dochter heeft die Naima heet, waarop collega-percussionist Chris Joris, op wie Dré doelde, fijntjes corrigeerde dat het bij Coltrane om diens echtgenote ging. Joris was na afloop van het optreden trouwens zeer te spreken over collega Pallemaerts. Hij niet alleen!
Zo genoten we van dat fraaie, subtiele en sublieme percussiewerk van Pallemaerts, meesterlijk ondersteund door Mohy's pianospel en Van der Feens baswerk.
Wie dit trio hoorden en aan het werk zag tijdens Jazzathome wist natuurlijk al dat het een mooi feest van muzikaliteit en virtuositeit zou worden, en zo geschiedde. Pallemaerts vertrouwde het publiek toe dat hij met elk van beide muzikanten al vaak gespeeld heeft, maar tot voor kort niet met beiden samen: ik wilde ze bij elkaar brengen, verklaarde hij. En of hij gelijk had? Zeker weten!
Van dit trio wil ik en ongetwijfeld velen met mij nog meer horen! Hopelijk kunnen we ze ook horen op een nieuwe locatie voor de Jazzzolder, die er gewoon moét komen, in Mechelen Jazzstad. Laten we een massa kaarsjes branden opdat we de periode tot en met december - nadien is het verhaal op de huidige locatie in principe voorbij - niét moeten beschouwen als het einde, maar wel als aanloop naar een nieuw Mechels jazzverhaal.
Wordt vervolgd dus!
Mark VAN MULLEM
11/12/2016
---