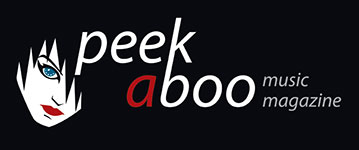 like this cd review
---
STERNLUMEN
Sternlumen
Music
•
CD
Neoclassical
[90/100]

Self-released
11/12/2016, William LIÉNARD
---
Sternlumen is the moniker of the German composer and pianist Thomas Kudela. His debut album Sternlumen was made in Copenhagen, Denmark, and contains six tracks, which he describes as soundtracks for short movies that only exist in his own mind and that hopefully will inspire the listener to evoke his own images and moods.
Sternlumen's instrument is the piano, and we must admit that he writes beautiful compositions. Grossstadtkosmonaut begins as a dark and emphatic track, and then evolves into a smooth, great-sounding and flawlessly played instrumental, suggesting images of streetlights and billboards, a hesitant traffic light and then coloured flashes of neon and LED, a roller coaster through a modern metropolis. In Thomas is Deconstructing a Dream from his Memory, Sternlumen combines repetitive sounds with beautiful effects, soft and hard, light and dark; it is a wide-ranging and at times melodic composition with countless variations in which all the possibilities of the piano are used.
Initially, Metronomsdiskussion floats on a fast pace of piano sounds like falling raindrops on which a descending series of notes is spread. Later, the pace decreases, quiet and dark tones come to the fore, while maintaining the repetitive nature of the composition. Yellow Red Skies (And Tomorrow på Christiania) is reminiscent of Wim Mertens. It is a beautiful and melodic composition for a quiet Sunday morning stroll through the alternative district of Christiania or through any artistic neighbourhood, when the tourists have not yet arrived and the locals are still in bed. Even the most bizarre place can be beautiful and poetic if there is peace and tranquility.
Die letzte Nacht des Kapitals suggests chaos and violence, and that's how the song sounds occasionally, although Sternlumen again provides a beautiful melody: wide in terms of design, playful and at the same time dark and threatening, with a series of explicit and jet-black accents halfway, followed by an eloquent passage, drowned in a sea of drone-like piano sounds for the final. The final track My Mind is not Where I am but Should Be is a melody for a baroque fairy tale with broad and swirling dresses, golden carriages and a lost shoe. Slightly bombastic but stunning and impressive.
Six very beautiful compositions of a perfect pianist. His name (and the name of the album) is Sternlumen. Listen to this man and his music!
Tracklisting:
1 Grossstadtkosmonaut
2 Thomas is Deconstructing a Dream from his Memory
3 Metronomsdiskussion
4 Yellow Red Skies (En Morgen på Christiania)
5 Die letzte Nacht des Kapitals
6 My Mind is not Where I am but Should be

www.sternlumen.com
William LIÉNARD
11/12/2016
---
Uit Kopenhagen bereikt ons het debuutalbum van Sternlumen, het alter ego van de Duitse componist en pianist Thomas Kudela. Hij omschrijft de tracks op Sternlumen als soundtracks bij korte films die alleen in z'n hoofd bestaan en waarvan hij hoopt dat de luisteraar ze op zijn manier zal voorzien van beelden en stemmingen.
Sternlumens werktuig is de piano en we moeten toegeven dat hij prachtige composities tevoorschijn tovert. Grossstadtkosmonaut begint donker en nadrukkelijk, en evolueert nadien tot een vlotte, goed klinkende en loepzuiver gespeelde instrumental waarop we ons beelden van straatverlichting en reclameborden voorstellen, een aarzelend verkeerslicht en dan veelkleurige flitsen van neon en led, een achtbaan door de moderne wereldstad. In Thomas is Deconstructing a Dream from his Memory combineert Sternlumen repetitieve klanken met prachtige effecten, zacht en hard, licht en donker, een breed opgezette en bij momenten melodieuze compositie met oneindig veel variaties waarin alle mogelijkheden van de piano worden benut.
Metronomsdiskussion drijft aanvankelijk op een snel tempo met pianoklanken als vallende regendruppels waarover een dalende notenreeks is gelegd. Later neemt het tempo af en treden de rustigere donkere tonen nadrukkelijker op de voorgrond, waarbij het repetitieve karakter behouden blijft in het hoge register. Opnieuw een heel erg mooie track. Yellow Red Skies (En Morgen på Christiania) roept herinneringen op aan Wim Mertens. Het is een bloedmooie en melodieuze compositie voor een rustige zondagochtendwandeling door de alternatieve wijk Christiania of door om het even welke artiestenbuurt als de toeristen nog niet zijn gearriveerd en de bewoners nog onder de wol liggen. Zelfs de meeste bizarre plek kan mooi en poëtisch zijn als ze aan rust en stilte is prijsgegeven.
Die letzte Nacht des Kapitals voorspelt chaos en geweld, en zo klinkt de track ook bij momenten, alhoewel Sternlumen het niet kan laten om opnieuw een prachtige melodie uit de piano tevoorschijn te toveren: breed qua opzet, speels en tegelijk donker en dreigend met halverwege een reeks nadrukkelijke gitzwarte accenten, gevolgd door een welluidende passage die wordt verdronken in een zee van droneachtig pianogeluid voor de finale. In de eindsong My Mind is not Where I am but Should Be klaart de hemel weer op: een melodie voor een barok sprookje met brede en wervelende jurken, gouden koetsen en een verloren schoentje. Lichtjes bombastisch maar bloedmooi en indrukwekkend.
Zes heel erg mooie composities van een perfecte pianist. Hij heet Sternlumen, net zoals het album.
Tracklisting:
1 Grossstadtkosmonaut
2 Thomas is Deconstructing a Dream from his Memory
3 Metronomsdiskussion
4 Yellow Red Skies (En Morgen på Christiania)
5 Die letzte Nacht des Kapitals
6 My Mind is not Where I am but Should be

www.sternlumen.com
William LIÉNARD
11/12/2016
---