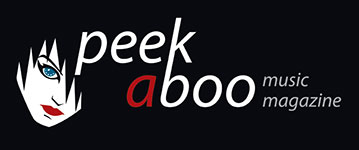 like this cd review
---
TRANQUIL EYES
Fact & Fiction
Music
•
CD
Minimal
[70/100]

Onderstroom Records
11/12/2016, Gustavo A. ROSELINSKY
---
In 1985, the Dutch duo Tranquil Eyes released one of those underrated gems of the mid-eighties synthpop cassette era, Walks, which was re-released on vinyl and remastered by Onderstroom Records a couple of years ago. Now, the same label brings us Fact & Fiction, a wonderful collection of unreleased material plus two new tracks, and though it's obviously recorded by the same band, at the same time it shows some major steps forward in terms of sound and songwriting.
While the original sound of Walks was 100% mid-eighties minimal synth with some guitars, now the duo takes full advantage of whatever technology it has at hand. Make no mistake, this is actual synthpop, but it's not music made for synthesizer fetishists or purists. This doesn't sound like nostalgia-driven music, the sound palette is wide, and the songs are full of little strange arrangements that make everything more interesting and fun.
But you can certanly tell that this is and actual eighties band, not because of the equipment that is used, but because of more subtle features, like the vocals (especially the harmonies) and the song structure. This is the area where the band definitely has improved since 1985, and it would be great to hear an entire album of new material to see where the band goes from here. The songwriting reminds me of the sadly overlooked Bill Nelson, who released some outstanding pop music.
There are many highlights on the album: some tracks are more in a traditional pop fashion, others are carried forward by the beat (although the pop sensibility is always there). Movin' and Hilife Express are great, and also the killer album opener Vapour Trails, which has a delicious early Human League feel to it. But my favourite is Tell Me What it's All About, a more dancefloor-oriented track with a superb beat and a synth riff that gets stuck in your head for days. Let's hope Fact & Fiction is not just a compilation, but an actual fresh start for this great band.
Gustavo A. ROSELINSKY
11/12/2016
---