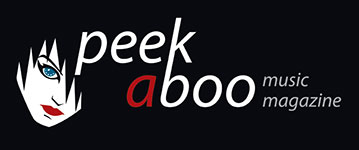 like this cd (ep) review
---
LAY YOUR GHOST
A darker love
Music
•
CD (EP)
[81/100]

11/12/2016, Jurgen BRAECKEVELT
---
Lay Your Ghost is the solo synthpop act by the American Axel Otero (a.k.a. Axel Ghost). He releases his first debut EP A Darker Love on bandcamp. Axel's penchant for the big names in the synthpop genre and his examples are recognizable in his music: Duran Duran and Depeche Mode.

A Darker Love is the opening track. A very quiet synthpop song with a typical eighties sound. We hear influences of Duran Duran. Das Ende has a very appealing and catchy drumbeat. It sounds darker, but recognizable. With a very nice synth melody, the third song Death Of Me kicks off. It sounds slightly more angular and has some sharper edges. If we want, we can call it a bit more EBM. Holy Ghost is very Depeche Mode-inspired. A very fine synthpop song that has it all. The way Axel sings is catchy. We now that a lot of acts have bad voices. Well, Axel has a great one!

The last song on this EP is The Flame, with a lingering melody. It is a danceable song. So if you find half a square meter on the dancefloor somewhere, that is all you need. And sometimes that is enough.

Axel himself puts it as follows:
I've always loved music with some form of duality in it. I wanted to do something that was danceable, melodic, but with lyrics that were not Necessarily the happiest. I also wanted to set a mood throughout the album and make the listener get lost in it. Each time I write something for Lay Your Ghost, I feel like I'm closer to what I want LYG to sound like, but I also feel that this EP is definitely a strong start towards the right direction. Musically, there are some obvious influences, but I'm mainly inspired by European synthpop and EBM groups. Lyrically, for this album I was inspired by horror movies, TV shows, stories and mainly personal stuff running through my head.

I could not describe it better. For synthpop lovers (and by the way: also for other people!), this debut EP is a beautiful gift. The songs are OK, vocals are very catchy. A good debut!
Jurgen BRAECKEVELT
11/12/2016
---