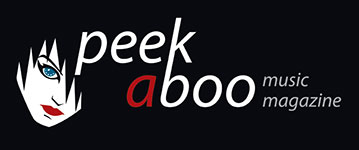 like this cd review
---
SUN RA
MERZBOW
Strange City
Music
•
CD
Experimental
•
Jazz
[85/100]

Cold Spring
11/12/2016, Alessandro VIOLANTE
---
Two artists, two musical genres, two countries, two continents. The differences don't matter, there's something perfectly linking the jazz player Sun Ra and the noise master Merzbow (Masami Akita), free jazz and noise music, England and Japan, West and East. It's difficult to clearly define in one word what it is, but the result sounds terrific, as noise has the improvisation elements of jazz, as recently reminded by the historian Jennifer Wallis in her book Fight Your Own War: Power Electronics and Noise Culture.

On Strange City, released by Cold Spring on CD and LP (formats have totally different music), Masami Akita remixes some very rare and unreleased compositions of the eclectic Sun Ra. Improvisation isn't the only common element between the two musicians. Sun Ra is a master and an experimental synth player, which Akita fully acknowledges. Then, Strange City is the "strange city" indeed, the meeting place of two different cultures and musical approaches. As you can expect, the five compositions (three on LP, two on CD), require a certain degree of attention from the listener. Sometimes they are very long (Livid Sun Loop and Granular Jazz Part 2 are more than half an hour long), and they sound quite uncompromising.

Why picking this album from a very huge discography such as Merzbows who has released a box of fifty CDs? That is the question of the noise music fan when he faces his unlimited oeuvre. The answers are multiple. The first one is strictly related to music: once the listener is familiar with the noise flow of Akita, he perceives an interesting hybrid in which the personalities of the two musicians constantly interact. The second reason is conceptual.

Akita is an expert in deconstructing (like avantgarde did a century ago) and fragmenting the English musician's music, in manipulating and in reconstructing it, sometimes transforming it into loops, sometimes injecting the result into his noise flow, just as Burroughs did with his "cut-up" technique, a modus operandi frequently used in industrial music. More than remixes, these composition are something new, with a live of their own, detached from the original versions.
The three songs on the LP are full of improvisations, but they have a beat as well, helping the listener not to lose contact with the flow of music. In Granular Jazz Part 1 we hear a sampled morse codes, while Granular Jazz Part 3 recalls rough, early metallic and claustrophobic industrial rhythms, and the experiments of Throbbing Gristle and similar acts of the first wave.

Trying to analyze these compositions, above all those on the CD, focusing on single frames and sequences, samples, loops, the few defined rhythms and their influences, would be perfectly useless, as Merzbow's compositions, more than having well-defined patterns, structures and rhythms, are music flows that should be analyzed in their entirety. As said by Daniel Wilson in the aforementioned book, especially in the "Japanoise chapter", Akita's music is music for the listener's inner self, so this release should be listened to when one is alone in the dark, trying to catch all the shades and the elements that enrich these overwhelming compositions.
Alessandro VIOLANTE
11/12/2016
---