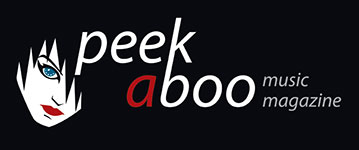 like this cd review
---
S4
Cold Duck
Music
•
CD
Experimental
•
Jazz
Monotype records
18/09/2015, William LIÉNARD
---
S4 is a group of four soprano saxophone players. They are together since 2010 and debuted at the Zoom-In festival for improvised music that same year. The only other time I did a soprano quartet was in 1987, says founding member John Butler, and so it was time for an update! After studying at the University of Surrey, Butler made conventional jazz and from there he moved towards freer forms, to improvised music, for which he experimented with amplifiers and overdubbing.
The album Cold Duck is the result of the collaboration between Butler, Christian Kobi, Hans Koch and Urs Leimgruber: four soprano saxophones in dialogue with one another; sometimes melodious, but mostly weird sound compositions with an improvised structure. No melodies in the classical sense. This is a discussion at a high intellectual level and that's fodder for a mature audience that is limited to the small circle of jazz aficionados. The sound pattern is relatively smooth and monotonous, which means that the uninitiated will hardly find their way in the material.
In jazz circles Cold Duck gets good reviews and so we may assume that this is an excellent album, that we like to bring to the attention of those who are interested in the genre.
Tracklist:
1.I
2.II
3.III
4.IV
5.V
6.VI
7.VII
8.VIII
9.IX
youtube.com/watch?v=tlgr5VPiSr8
soundcloud.com/monotyperec/s4-cold-duck-mono096-preview
William LIÉNARD
18/09/2015
---
S4 is een gezelschap van vier sopraansaxofoonspelers dat sinds 2010 muziek maakt. De Brit John Butler geldt een beetje als de bezieler van het kwartet waarmee hij op het Zoom In-festival voor geïmproviseerde muziek in datzelfde jaar debuteerde. Het is van 1987 geleden dat ik nog iets dergelijks deed, zegt hij daarover, en dus was het tijd voor een update! Na zijn studies aan de universiteit van Surrey begon Butler conventionele jazz te maken en vandaar evolueerde hij naar vrijere vormen, naar geïmproviseerde muziek, waarvoor hij experimenteerde met versterkers en overdubbings.
Op Cold Duck hoort u het resultaat van de samenwerking tussen Butler, Christian Kobi, Hans Koch en Urs Leimgruber: vier sopraansaxofoons die met elkaar in dialoog treden en soms welluidende, maar meestal bizarre geluidscomposities afleveren met een geïmproviseerde structuur. Van melodieën is zo goed als geen sprake, dit is een discussie op hoog intellectueel niveau en dat is voer voor een geroutineerd publiek dat zich wellicht beperkt tot de kleine kring van jazz-liefhebbers. Het klankpatroon is vrij egaal en dat betekent dat er sprake is van een vrij monotoon klankbeeld waarin de niet ingewijde nauwelijks zijn weg vindt.
In de jazz-pers krijgt Cold Duck goede kritieken en dus mogen we ervan uitgaan dat het hier om een uitstekend album gaat dat we graag onder de aandacht brengen van wie interesse heeft voor het genre.
William LIÉNARD
18/09/2015
---