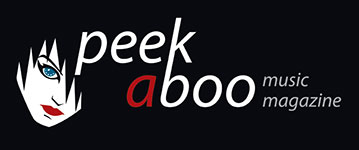 like this concert review
---
MATT BIANCO & NEW COOL COLLECTIVE
Rijmenam, Rijmrock (20/08/2016)
Concert
Jazz
•
Soul
11/12/2016, Mark VAN MULLEM
---
When the name Matt Bianco was announced to the bill of the 5th edition of Rijmrock it was like: hey? Hey! Matt Bianco, yes. When you were a youngster in the eighties you surely remember those great jazzpop albums Whose Side Are You On (1984) and Matt Bianco (1986), and the hits of course such as Yeh Yeh and Get Out Of Your Lazy Bed.

If you look at the discography singer Mark Reilly never really stopped releasing albums under the Matt Bianco-flag. I totally missed out on that.

Recently Mark Reilly joined hands with the dutch jazz ensemble New Cool Collective and the gentlemen recorded an album together last year. And now New Cool Collective & Reilly are touring the album, performing both songs from this relase and Matt Bianco-songs. That couldn't go wrong, could it?

Much brass, more brass, a lot of rhythm, big band swing jazz and Mark Reilly as perfect band leader and crooner. No, that didn't go wrong at all!

New Cool Collective & Reilly began their set with a very festive We Should Be Dancing. Appropiate although everyone on the front row already was dancing of course.

With the swing jazz music of this ensemble there was no escape: dance, dance! Soon enough almost the whole square was dancing their socks off.

Combining the new songs with Bianco-hits was a good move and made out a really good setlist. Yeh Yeh sounded almost as fresh as in 1986. I had almost forget about Whose Side Are You On. Topsong!
No Get Out Of You Lazy Bed nor More Than I Can Bear in the setlist but we got a great Don't Blame It On That Girl.

Reilly's voice has aged very well and sounded really good. The band grooved!
After the gig I saw many happy faces on Rijmrock. It remains to be seen wether both band and Reilly will go seperate ways again after this, new Matt Bianco, new New Cool Collective. Or maybe a second coming for this project? Who knows? But I'lld say: bring it on!

Setlist:
We Should Be Dancing / Never Give Up / Whose Side Are You On / Bring It On / Yeh Yeh / Do The Right Thing / Breaking Out / Don't Blame It on That Girl
Mark VAN MULLEM
11/12/2016
---
Toen Matt Bianco werd aangekondigd als naam op het vijfde Rijmrockfestival deed dat vast een belletje rinkelen bij wie jong was in de jaren '80. Of net niet, of een beetje? Feit is dat we sinds de geweldige albums Whose Side Are You On (1984) en Matt Bianco (1986) niet zo heel veel meer vernamen van zanger Mark Reilly en de zijnen, al wijst de discografie uit dat het project Matt Bianco nooit echt gestopt is. Alleszins, erg benieuwd dus naar Reilly's doortocht op Rijmrock.

Mark Reilly sloeg recent de handen in elkaar met het vermaarde Nederlandse Jazzensemble New Cool Collective, de heren namen samen een plaat op vorig jaar. Met die songs en enkele Matt Bianco-hits toeren ze nu. Het resultaat was zoals verhoopt kon worden: veel blazers, veel ritme, veel swing en nog meer swing. En Reilly ontpopte zich als uitstekende crooner en band leader.

Er werd feestelijk ingezet met het erg toepasselijke We Should Be Dancing. Maar dat was zowat de hele eerste rij al volop aan het doen op dat moment. De feestelijke muziek van het swingende gezelschap mikte dan ook ongegeneerd regelrecht naar die dansbeentjes. Het zou ook niet bij die eerste rij blijven.

De setlist was een mooie mix van het gezamenlijke album en Matt Bianco-classics. Yeh Yeh klonk nog erg fris, dat Whose Side Are You On ook van Bianco was, goh het zat vér. Topnummer, dat wel! Géén Get Out Of Your Lazy Bed noch More Than I Can Bear maar dan weer wel een geweldig Don't Blame It On That Girl.

Tijdens de korte regenbui bleven de meesten vrolijk verder dansen, een aantal zocht drogere oorden op, en zodra de bui over was, stond het plein weer goed vol.

Reilly goed bij stem, de band die het tot een geweldig groovend dansfestijn maakte, a match made in heaven. En het zorgde voor veel blije gezichten op Rijmrock. Nu is het afwachten wat band en vocalist verder zullen doen, een hernieuwde samenwerking, of opnieuw elk hun weg gaand, Reilly solo, of weer onder naam Matt Bianco. De tijd zal het uitwijzen. Voor mijn part alle formules; New Cool Collective + Reilly mag van mij zeker een vervolg krijgen...

Setlist:
We Should Be Dancing / Never Give Up / Whose Side Are You On / Bring It On / Yeh Yeh / Do The Right Thing / Breaking Out / Don't Blame It on That Girl
Mark VAN MULLEM
11/12/2016
---
---