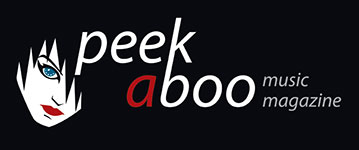 like this cd review
---
ARETHA FRANKLIN
Sings the diva classics
Music
•
CD
Pop
•
Soul
[60/100]

SONY MUSIC
09/10/2014, Paul PLEDGER
---
The Queen Of Soul returns with her first new studio collection since her critically-hammered 2011 album Aretha: A Woman Falling Out Of Love and it's as you'd expect - a safe easy-listening assemblage, featuring arguably the world's greatest female soul diva in living memory, hollering her way though a mix of classic and contemporary numbers.
She's 72 years of age, a fact made all the more incredible when you hear her tear apart Adele's Rolling In The Deep with all of the urgency and energy of someone running for the last train. Despite it becoming a pumping funk-disco number, mainly due to the addition of Ain't No Mountain High Enough glued somewhat clumsily onto the second half of the track, Franklin's voice is reason enough to admire the effort put in.
Sadly though, Aretha's legacy won't be remembered for Diva Classics. It's not an awful album by any means - the lady is in fine voice and she still overshadows just about anybody trilling their rubbish pop-songs on TV these days (yes X Factor, I'm talking to you). What cripples this album is two-fold. Firstly, the arrangements seem to have been completed and pieced together in a cheap studio. Secondly, many songs are speeded up, rushed even, as though that last train really is due to depart soon. For example, contrast Gladys Knight's sterling regal take on Midnight Train To Georgia and then check out the new 2014 version from Franklin. It's been R'n'B-ed but not in a good way. I Will Survive suffers the same fate AND gets a bootylicious segue with Destiny's Child's I'm A Survivor as a 'bonus'. What was probably seen as a novel idea around the boardroom has ended up sounding rather throwaway. Talking of disposable - if you don't cringe at the irksome reggaetastic summer-pop schlop of No One then fair-play, you deserve a medal. I guess at least she hasn't enrolled lame-assed rappers or diva wannabes as desperate guests to fill in the gaps. She just doesn't need them.
The odd disaster aside, Diva Classics does have its moments. As well as the rousing Adele cover, Franklin's sizey lungs also do justice to DePaul and Cahn's Teach Me Tonight, the housey remake of I'm Every Woman (segued with Respect, natch) and the album's best song, the Etta James standing At Last. As for Nothing Compares 2 U being transformed into a be-bop jazz number and You Keep Me Hangin' On being converted into a '90s club-anfum, I'll leave it to your imagination. One wonders if she'll ever make another album of specially-written numbers - maybe she should sign with XL Recordings and make a decent and proper contemporary long-player with Richard Russell - just a thought.
Aretha Franklin will always earn her respect solely by opening her mouth and belting out classic songs, provided the chosen compositions do her justice in the first place. One for the fans.
This review also appeared on Flipside Reviews
Paul PLEDGER
09/10/2014
---