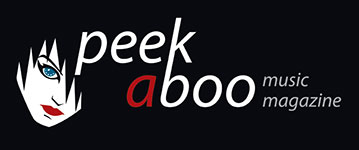 like this cd review
---
TEXAS
Texas 25: The Truth & Soul Sessions
Music
•
CD
Pop
•
Soul
[77/100]

PIAS
17/03/2015, Wim GUILLEMYN
---
Texas exists 25 years and to celebrate that event, it has have released The Truth & Soul Sessions, that features some new and different versions from their well-known classics. And of course, because loyal fans would buy this release too, they added four new songs. Marketing wise indeed what you call a smart idea.
Texas started 25 years ago as a rock band (Southside), but developed more to a popband with Motown and soul influences (White On Blonde). This album kind of refers to the period of that song. It has not become a complete summary of their career, as you won't find any tracks from Mothers Heaven or Rick's Road here. A pity, as I would love to hear a song like So Called Friends with a soul arrangement. Don' t expect big changes as the new versions are reminiscent to the originals, but it is interesting to hear classics like Summer Son or I Don't Want A Lover in such a version.
And then there are the new songs. In the meantime you can hear Start A Family day in day out on the radio. Also Supafly Boy deserves its place on this album. Say Goodbye is an atmospheric tearjerker, while Are You Ready is a popsong with some good qualities.
The album does not give a complete picture of their career, but it surely shows what the band is doing these days or which direction it is heading for. And of course, there is still that irresistible voice of Spiteri!
· CD1 / LP
· THE TRUTH & SOUL SESSIONS
· 1.Start A Family
· 2. Black Eyed Boy
· 3. Say What You Want
· 4. Supafly Boy
· 5. Halo
· 6. Inner Smile
· 7. The Conversation
· 8. Say Goodbye
· 9. When We Are Together
· 10. Are You Ready
· 11. I Don't Want A Lover
· 12. Summer Son
· CD 2 (Deluxe Edition)
· 1. I Don't Want A Lover
· 2. Everyday Now
· 3. Say What You Want
· 4. Halo
· 5. Black Eyed Boy
· 6. Put Your Arms Around Me
· 7. Summer Son
· 8. When We Are Together
· 9. In Our Lifetime
· 10. In Demand
· 11. Inner Smile
· 12. Sleep
· 13. Say What You Want (All Day Every Day)
· 14. The Conversation
· 15. Detroit City
Wim GUILLEMYN
17/03/2015
---
Texas viert dit jaar z'n 25 jaar bestaan, en via The Truth & Soul Sessions werden enkele van hun klassiekers opnieuw opgenomen. Om fans die alles al in huis hebben toch tot deze aankoop te verleiden, zijn er enkele nieuwe nummers toegevoegd.
Texas startte jaren geleden als een poprockband (Southside) en evolueerde langzaam aan naar een popband met Motown invloeden (White on Blonde), een geluid dat je ook op deze cd hoort.
The Truth & Soul Sessions is zeker geen overzicht van hun volledige carrière geworden, zo vind je bijv. geen nummers van Rick's Road of Mothers Heaven op deze compilatie terug. Jammer, ik had best wel eens een nummer als So called Friends in een soulkleedje willen horen. Nu ja, grote veranderingen moet je niet verwachten, want de nummers leunen heel dicht tegen het origineel aan. Toch blijft het interessant om klassiekers zoals Summer Son en I Don' t Want a Lover in deze versies te horen, vooral die laatste is een geslaagde herwerking.
En dan zijn er de nieuwe songs: Start A Family is ondertussen al grijs gedraaid op de radio. Supafly Boy is een aanstekelijk nummer dat zijn plaats tussen de rest verdient. Say Goodbye is eerder een vakkundige, sfeervolle tearjerker, terwijl Are You Ready er als popnummer best mag zijn.
Dit album is al bij al geslaagd, met minstens twee leuke nieuwe nummers en een paar leuke bewerkingen. Het album geeft wel geen volledig beeld van hun discografie weer, en alhoewel dat jammer is, toont The Truth & Soul Sessions wel waarmee Texas vandaag bezig is. En jawel, Spiteris stem klinkt nog altijd als een klok.
De tracks vind je in het Engelse gedeelte.
Wim GUILLEMYN
17/03/2015
---