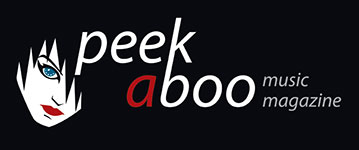 like this cult movies review
---
JAMES BRYAN
Don't Go In The Woods...Alone!
Movie
•
Cult movies
Cult
•
Horror
[48/100]

88 Films
16/03/2015, Didier BECU
---
Do not Go In The Woods... Alone from 1981 is a cult favourite for all the wrong reasons. The main reason why so many people talked about this horror picture is because some fool forbid the screening of it. It is only available in the stores since 2007 (you read that right!). During all those years the film was only available through the black market, of course at prices that make you dizzy. Meanwhile, the film is out on Blu-ray (on 88 Films). All good news, except that after 80 minutes (the length of the film) you start wondering what the fuzz was about, because not one scene is scary or shocking.
Behind the camera stood one James Bryan, who directly mainly soft porn movies, although under a pseudonym. Bryan was not interested whether the movie was good or bad, he only wanted to jump on the train of the slasher genre since John Carpenter's Halloween did so well. Almost everything is wrong in this film. Not only the clumsy directing technique, but the acting is also beyond every form of good taste: the women are expected to scream, while the men pronounce the most stupid phrases. The simple story is about a group of young friends who are walking in the woods, but do not know that a bizarre creature murders everyone who crosses his path.
There isn't anymore to say! In the first half-hour you see how some hikers lose their limbs (without showing these images in close-up). Only after 30 minuted do we learn who or what the killer is. The reason for his actions will always remain a mystery (not that we are keen on solving that issue). All we see is a strange creature, that at first sight looks like a rampaging Neanderthal. And once you know that, you witness how the youngsters run for their life, for another 50 minutes.
The strangest thing about this movie is the bizarre soundtrack by H. Kingsley Thurber. It never fits the story and sounds like electronic slapstick music for The Benny Hill Show. And we haven't even mentioned the bizarre humour: laughing with disabled people in a wheelchair or small abducted children... in Do not Go In The Woods... Alone, you are supposed to find that funny! Only recommended for cult freaks. So, you better think twice before you go into the woods, and you better think three times before you start watching this movie.
Didier BECU
16/03/2015
---
De in 1981 uitgebrachte Don't Go In The Woods… Alone is een cultfavoriet om alle foute redenen. De belangrijkste reden waarom deze horrorprent een hebbeding werd was gewoon omdat één of andere gek het in zijn hoofd kreeg om de film te verbieden. Het duurde tot 2007 (jawel!) vooraleer deze productie in de winkelrekken lag. In al die jaren was de film alleen maar op de zwarte markt te vinden, vaak tegen duizelingwekkende prijzen. Ondertussen is de film zeer vlot verkrijgbaar, zelfs op Blu-ray (op 88 Films). Alleen vraag je je na 80 minuten (zo lang duurt de film) af waarom het allemaal zo'n vaart liep, want de film is niet eens angstaanjagend of choquerend en nog minder interessant.
Achter de camera stond ene James Bryan, die in zijn carrière vooral veel softpornofilms heeft gedraaid, weliswaar onder pseudoniemen. Het interesseerde Bryan wellicht geen moer of de film goed of slecht was, het enige waar het de Texaan om te doen was, was succes in het slashergenre. Zowat alles is fout aan deze film. Er is niet alleen de stuntelige regietechniek, ook het acteerwerk is een zooitje van jewelste. Nu ja, veel acteren komt er uiteindelijk niet aan te pas, want van de vrouwen wordt alleen maar verwacht dat zij gillen en van de heren dat zij nietszeggende stomme zinnetjes uitkramen. Van een verhaal is ook maar weinig sprake. Een groepje jonge vrienden trekt op avontuur in de bossen, maar weet niet dat er een creatuur rondloopt die alle voorbijgangers op wrede manier afslacht.
Meer valt er eigenlijk niet te vertellen, gewoon omdat er niets meer te vertellen valt! In het eerste halfuur zie je hoe wandelaars hun ledematen verliezen (zonder dat de camera deze beelden in close up brengt). Wie of wat de moordenaar is komen we pas na 30 minuten te weten, het waarom van zijn daden zelfs nooit. Al wat we zien is dat het om een vreemde creatuur gaat, die op het eerste gezicht wat op een losgeslagen neanderthaler lijkt. En eens je dat weet, heb je nog recht op vijftig minuten gestuntel, want ons groepje moet natuurlijk de eindmeet halen (of ten minste een paar van hun).
Het vreemdste element in deze film is de muziek van H. Kingsley Thurber, die helemaal niet past bij het verhaal en die de sfeer compleet verknalt. Je kan de soundtrack omschrijven als elektronische slapstick, deuntjes die je eerder bij Benny Hill zou verwachten. En dan hebben we het nog niet eens over de foute humor gehad: lachen om gehandicapten die met hun rolstoel van een helling donderen of kleine kindjes die ontvoerd worden…het moet allemaal kunnen in Don't Go In The Woods… Alone. Alleen maar aan te raden voor cultfreaks die alles slikken. Twee keer nadenken dus vooraleer je alleen het bos intrekt, maar nog meer nadenken alvorens je aan deze film begint.
Didier BECU
16/03/2015
---
---