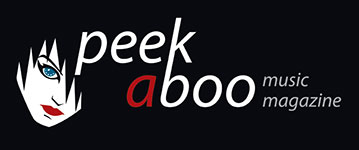 like this cult movies review
---
DAVID CRONENBERG
Rabid
Movie
•
Cult movies
Cult
•
Horror
[81/100]

Arrow
10/02/2015, Didier BECU
---
In 1977, there was probably no one who would have thought that decades later David Cronenberg would be considered as one of the most influential filmmakers. The press detested him throughout his career and showed no mercy for his debut Shivers. The film did so badly, that later Cronenberg struggled to find new money for his next release and it went from bad to worse. Nowadays, critics talk with great respect about Rabid, but back they called it a meaningless horror film, that was nothing more than a tasteless George A. Romero copy. Cronenberg however never gave up and even conquered Hollywood with the remake of The Fly. With Crash he became the new prodigy of Cannes. Suddenly, the press rediscovered his earlier work, and today, Rabid is regarded as a masterpiece of Canada's enfant terrible. Because the film was not released by some major studios (Cinepix who also did Ilsa, The Wolf Of The SS), Rabid appeared worldwide as a DVD on smaller labels, including the lousy quality. But now there is the splendid restoration on (again) Arrow and so it i time to rediscover this bizarre story.
David Cronenberg has always made ​​strange choices when it comes to actresses. In Maps Of The Stars he pulled Carrie Fisher from the dust, in Videodrome starred Deborah Harry (who never acted before) and in Rabid he chose the handsome Marilyn Chambers. Admittedly, his first choice was Sissy Spacek, yet it was very risky to give the head role to a porn actress. Even though Chambers proved that she could more than satisfy men, it was her first and last serious role. Chambers plays the role of Rose, who is the victim of a motorbike accident in the opening credits. The young lady is taken to the nearest clinic, but the surgeon is actually more a charlatan than a doctor. He tests some skin transplant method, and the consequences are enormous. Under her armpit (no, the reviewer was not drunk!) grows a strange opening. And yes, anyone who makes love with Rose, will be rewarded with a disease that has the same symptoms as rabies.
Complete insane, you think? Of course, but that is Cronenberg. In recent years, however, he became more and more serious (just think of the history of psychoanalysis told in film form aka A Dangerous Method), or the insane (unintelligible) film adaption of William S. Burroughs' The Naked Lunch).
You buy an Arrow release also for the extras (we seem to be hawkers!). On this release you find lots of interviews and a documentary about the early years of Cronenberg. It is a must and a film with Marilyn Chambers for your collection for which you do not have to be ashamed!
Didier BECU
10/02/2015
---
In 1977 was er wellicht niemand die dacht dat David Cronenberg decennia later als één van de meest invloedrijke cineasten zou worden beschouwd. De pers, die Cronenberg heel zijn carrière zou verafschuwen, kende geen genade voor zijn debuut Shivers. De film deed het zo slecht dat Cronenbergs zich grote moeite moest getroosten om vers geld voor zijn volgende release te vinden. Het ging van kwaad tot erger. Critici buigen zich nu wel met het grootste respect over Rabid, toch vond men het destijds maar een inhoudsloze horrorfilm, die niet meer dan een smakeloze George A. Romero-kopie was. Cronenberg hield echter vol, veroverde Hollywood met de remake van The Fly, en nadat Crash in Cannes met palmen werd overladen, kon hij zelfs zeggen dat hij het nieuwe troetelkind van de filmkritiek was. Plots ging men ook zijn eerdere werk herontdekken, waardoor Rabid nu als een meesterwerk van het Canadese enfant terrible wordt beschouwd. Omdat de film niet was uitgebracht door één of andere grote studio, verscheen Rabid wereldwijd als dvd op kleinere labels, inclusief de belabberde beeldkwaliteit. Maar nu is er de piekfijne gerestaureerde versie op (alweer) Arrow en dus de hoogste tijd om dit bizarre verhaal te herontdekken.
David Cronenberg heeft altijd rare keuzes gemaakt qua actrices. In Maps Of The Stars haalde hij Carrie Fisher van onder het stof, in Videodrome gaf hij de hoofdrol aan Deborah Harry (die nog nooit had geacteerd) en in Rabid koos hij voor het knappe snoetje van Marilyn Chambers. Toegegeven, de eerste keus was weliswaar Sissy Spacek, toch was het zeer gewaagd om de hoofdrol aan een pornoactrice te geven. Ook al bewees Chambers dat ze meer kon dan manen bevredigen, werd het toch haar eerste en laatste serieuze rol. Chambers vertolkt de rol van Rose die al van in de begingeneriek met haar moto een vreselijk ongeluk krijgt. De jonge dame wordt naar het dichtstbijzijnde ziekenhuis gebracht, maar de chirurg van dienst is eigenlijk meer een charlatan dan een arts. Hij test één of andere huidtransplantatiemethode uit, en de gevolgen zijn enorm. Onder haar oksel (neen, de recensent was niet ladderzat) is er een vreemde opening gegroeid. En tja, wie met Rose vrijt wordt beloond met een aandoening met dezelfde symptomen als hondsdolheid.
Compleet van lotje getikt, denk je? Natuurlijk, maar dat is nu eenmaal Cronenberg. De laatste jaren werd hij wel serieuzer (denk maar aan de geschiedenis van de psychoanalyse verteld in filmvorm, beter bekend als A Dangerous Method), maar wie zijn krankzinnige (onbegrijpelijke) filmadaptie van William S. Burroughs The Naked Lunch ooit zag, weet beslist waarover we het hebben!
Een Arrow-release koop je ook altijd een beetje voor de extra's (we lijken wel venters!), en ook op deze release staan er massa's interviews en een documentaire over de beginjaren van Cronenberg. Je hebt het begrepen, een must, en meteen ook een film met Marilyn Chambers voor je collectie, waarvoor je je niet hoeft te schamen!
Didier BECU
10/02/2015
---
---