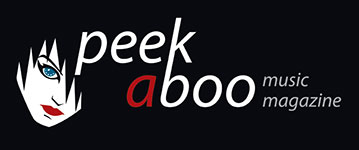 like this tv series review
---
SUPERNATURAL SEASON 10
Movie
•
TV series
Horror
•
Science Fiction
Warner Home Video
20/09/2015, Didier BECU
---
It almost sounds ridiculous, but the tenth season (you read it well!) of The Supernatural is waiting for you at the store shelves, and there is no end in sight, because they now are making an eleventh chapter.
During ten years, the brothers Sam (Jared Padalecki) and Dean Winchester (Jensen Ackles) are fighting all kind of supernatural powers such as devils, vampires and demons. With their 67 Chevy Impala they drive from one American city to another, and in each episode these two ghostbusters resolve a mystery. It is indeed quite simple, but the TV fans are more than a decade obsessed by it, so why change a formula?
The popular series is the brainchild of Eric Kripke, who originally wanted to put some creepy campfire stories in a film (something like Tales From The Crypt or Creepshow), but it became a television series, and even an immensely popular one!
The hunters always have their usual attributes: the Colt Paterson (if a creature is hit by thirteen bullets then it dies), Ruby's magic knife (a former witch) and the Chevrolet Impala, the precious possession of Dean.
The Supernatural is an entertaining series about dark forces that can appeal to a diverse audience, and that's because the scenarios require some imagination of the viewer, but they never are complex. Thanks to this, you're not forced to watch this season in one go, but it is ideal to fill up 40 lost minutes.
The tenth season of The Supernatural is now out on Warner, only on DVD.
Didier BECU
20/09/2015
---
Het klinkt bijna te gek voor woorden, maar ondertussen ligt het tiende seizoen van The Supernatural in de winkelrekken, en zelfs dan komt er geen einde aan omdat men al volop bezig is aan het elfde.
Al tien jaar lang nemen de broers Sam (Jared Padalecki) en Dean Winchester (Jensen Ackles) het op tegen bovennatuurlijke krachten zoals duivels, vampiers en demonen. Met hun 67 Chevy Impala rijden ze van de ene Amerikaanse stad naar de andere, en in iedere aflevering lossen deze twee ghostbusters een mysterie op. Eenvoudiger kan het inderdaad bijna niet, en de televisiefans zijn er al meer dan een decennia lang verzot op, dus waarom aan de formule sleutelen?
De populaire serie is het geesteskind van Eric Kripke, die aanvankelijk een paar griezelige kampvuurverhalen in een filmversie wilde stoppen (zoiets als Tales From The Crypt of Creepshow), maar het werd uiteindelijk een televisieserie, en nog een immens populaire ook!
De monsterjagers zijn er steeds met hun vertrouwde attributen: de Colt Paterson (als een wezen getroffen wordt door dertien kogels is het afgelopen), het magische mes van Ruby (een voormalige heks) en de Chevrolet Impala, het dierbare bezit van Dean.
The Supernatural is een leuke reeks over donkere krachten die een divers publiek kan aanspreken, en dat komt omdat de scenario's wel de nodige fantasie van de kijker vergen, maar nooit nodeloos ingewikkeld zijn waardoor het niet zo erg is als je deze serie niet in één ruk uitkijkt. Dat raden we trouwens ook niet aan, deze sciencefiction-horrorserie is gewoon ideaal om 40 minuten op te vullen waarmee je geen raad weet.
Het tiende seizoen van The Supernatural is nu uit op Warner, alleen op dvd.
Didier BECU
20/09/2015
---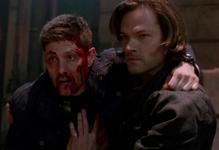 ---