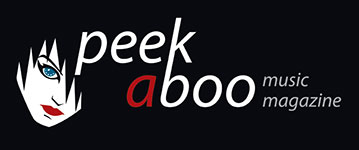 like this movie review
---
SEBASTIEN CORDERO
Europa Report
Movie
Science Fiction
[74/100]

A-Film
04/05/2015, Didier BECU
---
In all fairness, we never have heard the name of Sebastián Cordero from Ecuador before, but what this man did as director in Europa Report, is pretty astounding, and even groundbreaking. Perhaps the success of Interstellar and Gravity has something to do with it, but Europa Report is another one of those sci-fi movies that is scientifically accurate. Well, maybe not the end of the story, but that's how it would happen in reality. This movie is directed with a relatively small budget and thus the makers opted for a found footage approach. Wait a moment: a found footage science fiction movie? We immediately see how countless eyebrows frown, because on paper something like that seems like a terrible idea. That's what we also thought when we started this weird trip, but the final verdict has turned out completely different.
The film is set in the near future. Just as the Enterprise in Star Trek, spacecrafts go to places where no man has gone before. Six astronauts go with the Europa One to Europa (the fourth moon of Jupiter). Scientists have always thought that Europa was nothing more than a massive ice globe, but recent studies suggest that among the thick layer of ice life forms can exist. This discovery would no doubt be the greatest of mankind and therefore it is easy to find astronauts who want to participate in this dangerous (but very interesting) mission. The viewer should not deceive himself. From the beginning, we know that the astronauts will not survive the mission. Fortunately, there are tapes available, which you get to see so you know what has happened to Europa One.
It actually looks like a science fiction story that makes no sense, but that's not the case. It happens rarely, but thanks to the found footage approach the viewer is sucked into the story and feels like he's on board himself. The adventures are incredibly exciting, without the use of monstrosities. So it is, for example, a nail biting experience when the crew is forced to leave the spacecraft to perform an emergency repair. Will the astronaut make it or not? These are the kind of questions that captivate the viewer. Sometimes it (just like it's the case with Nolan) a bit difficult to follow, as big words that no normal person uses in his language are used. It is not always simple, but fortunately the tension remains. Sebastián Cordero is also doing his best to make everything look as real as possible.
Science fiction fans who think that 2001 A Space Odyssey or Interstellar was the ultimate thrill, should give this smaller production a chance.
Didier BECU
04/05/2015
---
Eerlijkheidshalve hadden we de naam van Sebastián Cordero uit Ecuador nog niet eerder gehoord, maar wat deze man als regisseur in Europa Report doet is tamelijk verbluffend, en zelfs grensverleggend. Misschien heeft het succes van Interstellar en Gravity er wat mee te maken, maar Europa Report is wederom zo'n sciencefictionfilm die wetenschappelijk accuraat is. Wel, misschien niet de afloop van het verhaal, maar het zou in ieder geval wel zo kunnen gebeuren. Ook al zie je het niet, is deze prent met een tamelijk klein budget gedraaid en dus opteerden de makers voor een found footage aanpak. Een found footage sciencefictionfilm? We zien meteen ontelbare wenkbrauwen fronzen, want op papier lijkt zoiets een verschrikkelijk slecht idee. Dat dachten we ook toen we aan deze bizarre trip begonnen, maar het eindverdict is helemaal anders uitgedraaid.
De film speelt zich af in de nabije toekomst. Net zoals de Enterprise dat in Star Trek doet, gaan ook hier ruimtetuigen naar plaatsen waar de mens nog nooit is geweest. Zes astronauten gaan met de Europa One, naar Europa (de vierde maan van Jupiter). Wetenschappers hebben altijd gedacht dat deze maan niet meer dan een massieve ijsbol was, maar recente onderzoekingen duiden er steeds meer op dat er zich onder de dikke laag ijs leven zou bevinden. Deze ontdekking zou zonder twijfel de grootste uit de mensheid zijn en daarom is het gemakkelijk om astronauten die aan deze gevaarlijke (maar ontzettend interessante) missie willen deelnemen te vinden. De kijker moet zich geen illusies maken. Vanaf het begin weten we dat de astronauten de missie niet hebben overleefd. Gelukkig zijn er nog tapes beschikbaar. Die krijg je anderhalf uur te zien zodat je weet wat er zich op Europa heeft afgespeeld.
Het lijkt inderdaad op een uit de hand gelopen sciencefictionverhaal dat nergens op slaat, maar dat is het niet. Het gebeurt zelden, maar dankzij de found footage-aanpak wordt de kijker in het verhaal meegezogen alsof hij zelf aan boord is. De avonturen zijn ontzettend spannend, zonder dat er monsters of andere gedrochten worden bijgehaald. Zo wordt het bijv. nagelbijten wanneer de crew wordt gedwongen om het ruimtetuig te verlaten en een dringende reparatie moet uitvoeren. Zal de astronaut het halen of niet? Het zijn dat soort vragen die de kijker anderhalf uur boeien. Soms wordt het (net als bij Nolan) een beetje moeilijk om te volgen, want er wordt met grote woorden, die een normaal mens niet kent, net iets te veel gesmeten. Het is zeker niet altijd simpel, maar gelukkig blijft er ook nog de spanning. Sebastián Cordero doet ook zijn best om alles er zo echt mogelijk te laten uitzien. Er zijn niet alleen de indrukwekkende decors, of de geslaagde found footage, ook worden de opnames regelmatig onderbroken door nieuwsverslagen waardoor alles akelig echt wordt.

Sciencefictionfans die vinden dat 2001 A Space Oddysey en Interstellar de ultieme kick was, moeten deze kleinere productie beslist een kans geven. Een film die jammer genoeg door bijna geen mens is opgemerkt.
Didier BECU
04/05/2015
---
---