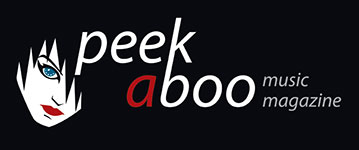 like this tv series review
---
INTRUDERS - SEASON 1
Movie
•
TV series
Horror
•
Science Fiction
•
TV Series
Just Bridge
31/05/2015, Didier BECU
---
The worst thing that can happen to a fan is that producers decide to stop a series. It becomes even more painful when it already happens after one season. Not just because you're stuck with a cliffhanger that will never get a sequel, but you also have a lot of questions for which only your own imagination can find an answer. It happened to the fans of Intruders, a series that was announced by the BBC with pride because it was made by the producers of The X-Files. Unfortunately, the ratings were so lousy that the BBC decided not to make a second season. The key question remains of course who benefits from such a purchase.
Directors Eduardo Sanchez and Daniel Stamm probably had something else in mind when the BBC asked them to adapt the successful book by Michael Marshall Smith. Why did they fail Because this sort of mystery stories has been showed before? Perhaps, nevertheless I bet on the possibility that Intruders is just too confusing, and especially far too slowly.
The members of the sect Qui Reverti are a weird bunch of individuals who believe in reincarnation. A simple object like a regular pen, is a proof of a previous life. There are many people who think that God gave us multiple lives, but these invaders go very far. The former "residents" seek their old body and that causes schizophrenic and dangerous situations, simply because they are convinced that they come back. Jack Whelan (John Simm) was once police inspector in Los Angeles, but decided after a while for a quiet family life with his wife Amy (Mira Sorvino). Suddenly Amy begins to react differently. In her sleep she speaks Russian and she gets other interests. Thanks to his police past Jack is the ideal person to find out what the real problem is. Along with his old friend Gary (Tory Kittles) he discovers that Amy suddenly has become Rose, who claims that she's not married at all. Rose is not even the most dangerous of the lot, that is the nine-year-old Madison (Millie Bobby Brown). She looks innocent, but in her young body houses a serial killer.
It looks like an intriguing story, and it is, but only from the fifth episode (and there are only 8 of them!) Apparently, viewers who have the courage to watch the series will be disappointed because there is no sequel.
Fans of science fiction with a dark side can give Intruders a chance. It is a pity that they never will have an answer to the many questions and mysteries that arise in the first season.
Didier BECU
31/05/2015
---
Het ergste wat een fan kan overkomen is wellicht het feit dat producenten beslissen om de brui aan een reeks te geven. Nog pijnlijker is het als dat al na één seizoen gebeurt. Niet alleen zit je met een cliffhanger opgescheept waarop nooit een vervolg komt, ook zit je met talrijke vragen die je maar met je eigen fantasie moet zien te beantwoorden. Het overkwam de fans van Intruders, een reeks die door de BBC met veel poeha werd aangekondigd omdat het om de producers van The X-Files ging. Helaas bleken de kijkcijfers achteraf zo belabberd te zijn, dat men tijdens de weken van de eerste uitzendingen al besloot om het bij één seizoen te houden. De hamvraag blijft uiteraard wie er baat heeft bij een aankoop als deze. Diegenen die zouden twijfelen, probeert Just Entertainment alvast te paaien met een prachtige uitgave.

Regisseurs Eduardo Sánchez en Daniel Stamm hadden zich wellicht wat anders voorgesteld toen ze van de BBC verleden jaar de opdracht kregen om het succesboek van Michael Marshall Smith te verfilmen. Waarom men faalde? Omdat men dit soort mysterieverhalen net iets te vaak heeft getoond? Misschien, desalniettemin gok ik toch op de mogelijkheid dat Intruders veel te verwarrend is, en vooral veel te traag op gang komt.

De leden van de sekte Qui Reverti zijn een bende rare kwieten die in reïncarnatie geloven. Een eenvoudig voorwerp (bijv. een gewone pen) is voor hen een bewijs uit een vorig leven. Er zijn wel meer mensen die denken dat God voor hen meerdere levens in petto heeft, maar deze indringers gaan wel zeer ver. De vorige "bewoners" zoeken hun oude lichaam waardoor mensen zich plots schizofreen gedragen en levensgevaarlijk worden, gewoon omdat ze er rotsvast van overtuigd zijn dat ze terugkomen. Spilfiguur Jack Whelan (John Simm) was ooit politie-inspecteur in Los Angeles, maar koos na een tijdje voor een rustig gezinsleventje met zijn vrouw Amy (Mira Sorvino). Plotseling begint Amy anders te reageren. In haar slaap spreekt ze Russisch en ze krijgt andere interesses. Dankzij zijn politieverleden is Jack de ideale persoon om uit te vissen wat er loos is. Samen met zijn oude vriend Gary (Tory Kittles) ontdekt hij dat Amy plotseling Rose is geworden, die niets met haar man wil te maken hebben. Meer zelfs, omdat ze nu Rose is, heeft ze helemaal geen man meer. Rose is niet eens de gevaarlijkste van de hoop, dat is de negenjarige Madison (Millie Bobby Brown). Ze ziet er onschuldig uit, maar in haar jonge lichaam huist een seriemoordenaar.

Het lijkt een intrigerend verhaal, en dat is het ook, alleen komt de serie pas op dreef vanaf de vijfde aflevering en het is pas vanaf dan dat je als kijker volledig mee bent. Blijkbaar hadden de televisiekijkers de moed niet om dat wel te doen en dat is jammer, want de laatste afleveringen (en dit in tegenstelling tot de eerste) doen je verlangen naar meer.

Liefhebbers van sciencefiction met een duister kantje, kunnen Intruders gerust een kans afgeven. Alleen is het jammer dat zij nooit een antwoord zullen krijgen op de vele vragen en mysteries die in het eerste seizoen aan bod komen, want wegens de teleurstellende kijkcijfers besloot de BBC om deze reeks vroegtijdig naar de prullenbak door te verwijzen.
Didier BECU
31/05/2015
---