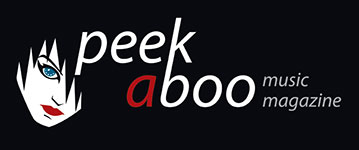 like this movie review
---
ANDY & LANA WACHOWSKI
Jupiter Ascending
Movie
Adventure
•
Science Fiction
[49/100]

Warner Home Video
26/06/2015, Didier BECU
---
Sometimes known directors are not a blessing. For Jupiter Ascending it was even a real curse. At the helm were the brothers (well, actually now brother and sister) Wachowski. Even though it must be said that The Matrix looks 25 years later quite dated, their directing technique is still considered as quite revolutionary. Afterwards it was just getting worse, with Speed ​​Racer as an unforgivable low point. Apparently, the studios still have confidence in Andy and Lana, because they could spend 176 million dollars. It's a decision they surely regretted afterwards, because Warner was so bored with the final result that the film was not released in the summer (a time when blockbusters are competing against each other), but in the spring of 2015.
The biggest problem is the story as the essence is just (too) easy. It starts like a Cinderella story. Jupiter Jones (Mila Kunis) is a Russian immigrant daughter who earns her living by cleaning toilets. The girl does not know that she is actually the ruler of the earth. The fact is that man is not alone in the universe. It is ruled by the Abrasax-dynasty that own all the planets (including our Earth) and exploit them in a capitalist way. No one is aware of that, except Jupiter who is informed by Caine (Channing Tatum on roller skates!) that she's the genetic copy of the recently deceased Abrasax-queen. As a result of that, she is entitled to a large share of the inheritance, with the earth as her main prize. The other three Abrasax-children (a terrible Eddie Redmayne, Douglas Booth and Tuppence Middleton) want to exclude Jupiter from her inheritance. Fortunately, Caine is her guardian angel, and actually falls in love with her.
The story not only sounds silly, it is also done that way. The special effects are indeed expensive, but far from overwhelming. Another flaw is the choice of the leading roles. Channing Tatum is perfect as a dumbass (21 Jump Street or Foxcatcher ), as a hero however he is a disaster, especially if he is like here a half-human half-dog on roller skates. And Mila Kunis is certainly not the best what Hollywood has to offer (at least not when it comes to acting). As brainless entertainment Jupiter Ascending is not bad at all , we can only imagine thousands other ways to spend 176 million dollars.
Jupiter Ascending is now out on DVD and Blu -ray, on Warner.
Didier BECU
26/06/2015
---
Soms zijn klinkende regisseursnamen niet altijd een zegen. Voor Jupiter Ascending was het zelfs een ware vloek. Aan het roer stonden de broertjes (wel ja, in feite broer en zus) Wachowski. Ook al moet worden gezegd dat The Matrix er 25 jaar later behoorlijk gedateerd uitziet, wordt deze regietechniek vandaag nog altijd als tamelijk revolutionair beschouwd. Nadien ging het eigenlijk alleen maar van kwaad naar erger, met het schabouwelijke Speed Racer als niet te vergeven dieptepunt. Blijkbaar hebben de studio's nog voldoende vertrouwen in Andy en Lana, want met de leuke som van 176 miljoen dollar mochten ze opnieuw hun zin doen. Het is wel een beslissing die ze zich achteraf zullen hebben beklaagd, want Warner zat zo verveeld met het uiteindelijke resultaat dat men de film niet uitbracht in de zomer (een periode waarin de blockbusters het tegen elkaar moeten opnemen), maar gewoon in de lente van 2015. Naar Matrix-normen kun je moeilijk beweren dat Jupiter Ascending een succes was, en ook de kritieken waren bijna stuk voor stuk vernietigend.
Het allergrootste probleem is het verhaal. Het wordt wel met veel poeha aangekondigd en eventjes ziet het er naar uit dat je maar beter een stamboom bij de hand hebt wil je het allemaal kunnen volgen, maar de essentie is gewoon (te) eenvoudig. Het begint als een Assepoester-verhaal. Jupiter Jones (Mila Kunis) is een Russische immigrantendochter die haar brood verdient met het poetsen van toiletten. Een mens zou voor minder een doos Xanax slikken, maar het meisje weet niet dat zij eigenlijk de heerser van de aarde is. Het is immers zo dat de mens niet alleen is in het heelal. Dat wordt geregeerd door de Abrasax-dynastie die alle planeten (dus ook onze aarde) op kapitalistische wijze uitbuiten. Wel kunnen ze het zo aan boord leggen dat geen mens het weet dat hij een speelbal van ze is. Jupiter komt daar wel achter wanneer Caine (Channing Tatum op rolschaatsen!) haar komt vertellen dat zij de genetische kopie van de onlangs overleden Abrasax-koningin is. Hierdoor heeft zij recht op een flink deel van de erfenis, met (dit kan je raden!) de aarde als hoofdprijs. De drie andere kinderen (een verschrikkelijke Eddie Redmayne, Douglas Booth en Tuppence Middleton) willen elk op hun eigen manier voorkomen dat Jupiter met haar erfdeel gaat lopen. Gelukkig is er Caine die niet alleen haar beschermengel is, maar ook verliefd wordt op haar.
Het verhaal klinkt niet alleen sullig, het wordt ook zo verpakt. De special effects zijn wel peperduur, maar zien er allesbehalve overweldigend uit. Een ander minpunt is ook de keuze van de hoofdrolspelers. Channing Tatum schittert steeds als dommerik (21 Jump Street of Foxcatcher), als held valt hij toch telkens door de mand, zeker als hij zoals hier half mens half hond is. En Mila Kunis behoort al evenmin tot het beste van wat Hollywood heeft te bieden (ten minste niet als het op acteren aankomt). Als hersenloos entertainment mag Jupiter Ascending er best wezen, alleen kunnen wij duizenden andere dingen bedenken om 176 miljoen dollar op te gebruiken.
Jupiter Ascending is vanaf nu uit op dvd en Blu-ray, en dit op Warner.
Didier BECU
26/06/2015
---
---