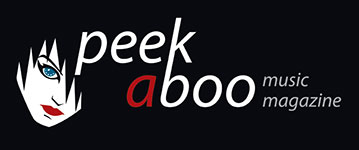 like this article review
---
RABBIT AT WAR
A Band to Discover
Article
Dark Electro
Danse Macabre
25/06/2015, Britta Tabrit
---
You are in need of good music for your ears and you love animals, especially rabbits? Alright, I guess I have something for you: A musical fight is about to start right now! Come and watch the rabbits!
Rabbit at War (R.A.W.) is a German Dark Electro / Industrial / Wave project from Gießen. Guitars and drums, electronic elements, interesting stories behind (and between) their songs: Rabbit at War is certainly not for the faint-hearted but for those with a certain sense of fine dark humour!
R.A.W. was founded in 2010 by Christian " General Rabbit" Wyzinski. The first songs were minimalistic ones, produced for an end-time-event. After a few months the debut album "Welcome to the Wasteland" was released.
In October 2010 Nico "F.F. Ummler" became member of R.A.W. as a support at live shows and for backing vocals but programming quickly caught his interest and shortly after this they produced their first tracks together. In 2010 the EP "Hasenhatz" was published.
Two years later, in 2012, R.A.W. was under contract at Mutant-e Records. It was that year when the "Trotz Therapie" LP was brought to market and at the beginning of 2013 Georg "The Rabbit Beast" and Christian "Bad Ass Drumbeer" joined the Rabbit Army as drummers.
After R.A.W. changed the label to the well-known Danse Macabre Records and their latest album was released in 2014 called "In meiner Anstalt". The same year they played at Wacken Open Air, supported by Alexandar Goldmann ("Lola Angst", "Dark Kasperle Theater"). Following this, the project achieved support by Daniel "Don Dee" (Guitar) and Basti "Baki" (Bass/Guitar).
Rabbit At War performed at the Wave Gotik Treffen this year in Leipzig and had a great time there! Ever since the band has got one more member: Sascha "Sid Armageddon" (former guitarist of the band "Stahlmann – now Bass/Guitar).
If you want to be part of the Rabbit circus, one upcoming show has already been announced:
30./31.10. – Autumn Moon, Hameln, Germany 03.10.2015, Club Eigenart, Lüdenscheid
Discography:
2010: Welcome to the Wasteland (Album, self-released)
2011: Hasenhatz! (EP, Dooload.com)
2011: Promobeats (Album, self-released)
2012: Trotz Therapie (Album, Mutant-e Records)
2013: Es Regnet (EP, Mutant-e Records)
2014: In meiner Anstalt (Album, Danse Macabre Records)
More on the Rabbits, their music and their love for baby carrots:
Facebook: https://www.facebook.com/the.rabbit.at.war?fref=ts
Homepage: http://www.rabbitatwar.de/
YouTube: https://www.youtube.com/channel/UC_Mqg3izOrJMHZDCvu4IQPQ
Soundcloud: https://soundcloud.com/rabbitatwar
Picture by Christian Graf und Ronny Zeisberg, Artwork by Nicolai Singer
Britta Tabrit
25/06/2015
---