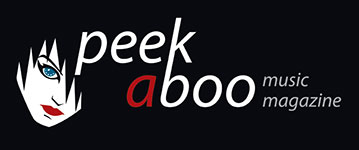 like this cd review
---
VARIOUS ARTISTS
Dependence 2015
Music
•
CD
Dark Electro
•
EBM
•
Future Pop
•
Synth Pop / Electro Pop
[78/100]

Dependent
02/07/2015, Benny CALUWE
---
Dependent Records is one of the leading alternative electronic music labels. The label released some fantastic compilations in the past. Remember the infectious Septic compilations and the first Dependence (Next Level Electronics)! With this new Dependence, the 7th in the series, they take again a step in the good direction, after some less convincing editions.
As usual there is a balanced mix of established bands and new names. The necessary mixes, exclusive and previously unreleased tracks are present as well. Some tracks offer us a taste of upcoming albums such as the new Beborn Beton. Other tracks are taken from recently released albums from acts such as Encephalon, Covenant and Iris. The latter 2 bands released their album already in 2014. Their catchy tracks both got a dance floor treatment with an upbeat club remix.
Mainly the tracks of the established names lift this compilation to a higher level, what makes me worry once again about the future of our beloved genre. (Relative) Newcomers like Ginger Snap5, Chrysalide and Clicks don't succeed in convincing me, Fïx8:Sëd8 forms the exception. While Mesh's contribution sounds kind of cheesy. Mesh often sounded poppy in the past, but the sharp edges they used to have are missing here. Luckily the other big names deliver some quality. Especially the veterans of Click Click stand out with dark atmospheric track. Pride And Fall combines the best of old school VNV Nation and [SITD]. And the Belgian This Morn'Omina's trancy track is also very uplifting with some nice tribal percussion. Frank M. Spinath confirms in being a topper in the synthpop genre with strong contributions with Edge Of Dawn and Seabound.
Dependence 2015 is an interesting and varied compilation, but I can't help looking back nostalgic to those first few overwhelming Septic compilations.
Tracklist:
COVENANT: Prime Movers (Club Version)
ENCEPHALON: Illuminate
GINGER SNAP5: Distant Star (Club Version)
CHRYSALIDE: Substance Over Style (Remix 2.0 by SONIC AREA)
CLICKS: You're Here To Stay
IRIS: Phenom (Club Mix)
BEBORN BETON: 24/7 Mystery
EDGE OF DAWN: Love Lost
MESH: Adjust Your Set (MaBose Extended Version)
PRIDE AND FALL: Norden On Fire
SEABOUND: When She's Hungry (IRIS Mix)
THIS MORN'OMINA: Kachina Red (End Of The World)
DECODED FEEDBACK: Heart Of Stone (Duet)
FIX8:SED8: Hiob
CLICK CLICK: Keep Us Out Of The Way (The Devil's Politician)
Benny CALUWE
02/07/2015
---
---