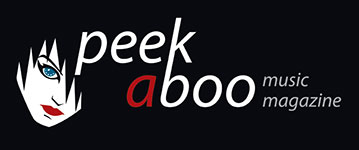 like this cd review
---
SINESTAR
Evolve
Music
•
CD
Future Pop
•
Synth Pop / Electro Pop
[68/100]

Conzoom
09/12/2016, Didier BECU
---
Even though England isn't really interested, there still are bands over there that make future pop (or if you want synth pop). Sinestar is such a band. The lads are from Bristol and in the scene for four years. Their lives changed when Conzoom Records, the German synthpop label, noted the band. The EP Fortunes Faded (which is included as a bonus disc) was released and now there is the CD Evolve, in cooperation with Richard Silverthorne, the keyboard player of Mesh.

These are all facts that should make it clear whether Sinestar is your cup of tea or not, because this band simply makes catchy synth pop that invite you to dance. There's not much depth, for this type of music that is not necessarily a disadvantage.

The disk includes eleven tracks and each one could be a club hit. Unfortunately, some tracks are screwed by Ian Brownlie forced singing style. The Briton is not exactly the best singer in the world, and sometimes the songs lose some of their value when Ian tries to hard. However, this flaw is compensated by the melancholic, catchy tracks. Sometimes Sinestar sets the bar very high. Sentinel comes close to (how could it be otherwise) Mesh, My Perspective flirts with A-Ha,Time Expired is Depeche Mode-like synth pop with an original perspective, and Ready Set Go and Die sounds like a lost Alphaville track.
As a bonus, you get a disc that features eleven remixes of the same track (Fortunes Faded). That is of course a bit too much of the same to say the least, but remember it's a bonus, so...
Didier BECU
09/12/2016
---
Ook al ligt men er in Engeland niet bepaald wakker van, wordt er over de Noordzee nog steeds futurepop (of zo je wil synthpop gemaakt). Sinestar komt uit Bristol en is al zo'n vier jaar bezig. Alles kwam in een stroomversnelling toen Conzoom Records, het Duitse label dat een patent op meezingbare synthpop heeft, de groep opmerkte. De ep Fortunes Faded werd uitgebracht (die je trouwens als bonus op deze uitgave vindt) en nu is er de cd Evolve, waaraan Richard Silverthorne, de keyboardspeler van Mesh, meewerkte.

Het zijn allemaal feiten die je nu al duidelijk zouden moeten maken of Sinestar iets voor jou is of net niet, want deze band maakt louter meezingbare synthpop die je aan het dansen brengt. Veel diepgang is er niet, maar bij dit soort muziek hoeft dit ook niet, meestal werkt zoiets toch alleen maar in de foute zin.

Op het schijfje vind je elf tracks die één voor één clubhit zouden kunnen zijn. Jammer genoeg worden enkele tracks door de zang van Iain Brownlie ontsierd. De Brit is niet meteen de beste zanger en soms hoor je dat hij zich net iets te veel forceert waardoor de songs wat van hun waarde verliezen. Dit minpunt wordt ruimschoots gecompenseerd door de melancholische, hitgevoelige tracks. Soms legt Sinestar de lat wel erg hoog, zo komt Sentinel aardig in de buurt (hoe kan het ook anders) van Mesh, flirt My Perspective met A-Ha, is Time Expired Depeche Mode-achtige synthpop met een originele invalshoek of klinkt Ready Set Go And Die als een verloren Alphaville-track.

Als toemaatje krijg je een bonusschijfje met daarop elf remixes van dezelfde track (Fortunes Faded). Dat is natuurlijk net iets van het goede te veel om het zacht uit te drukken, maar een gegeven paard kijk je nu eenmaal niet in de bek.
Didier BECU
09/12/2016
---