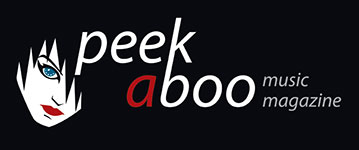 like this cd (ep) review
---
UNCARNATE
Weak Protein Life
Music
•
CD (EP)
Electro
•
Future Pop
[75/100]

Crysella records
09/12/2016, Patrice HOERNER
---
Uncarnate comes from Poland. Two guys who met together at Castle Party Festival: one of the biggest gothic festivals in Europe. And what did they decide? To create their own band as they love the same kind of music. Those two guys are Wojciech Jarzebach and Adam Radziszewski. Wojciech was in several bands before and Adam worked for Orbicide.
The two are proud to release their first EP that is called Weak Protein Life and contains 5 tracks, plus remixes. It is a blend of cold modern electronic sounds and deep melodic vocals. The music make you dance while you feel an internal anxiety. The inspiration comes from various well known bands such Project Pitchfork, Covenant, Laibach and Rotersand.

Let's concentrate on the 5 tracks. The first one (Singularity) perfectly introduce their own style in which the vocals and music start in a sweet way. Elihoreph is the best track of the album, more punchy and totally in harmony. Homesick, Damned and Artist are cold electronic, danceable sounds.
Uncarnate has some good ideas and for sure, we will keep an eye on them!
Patrice HOERNER
09/12/2016
---
Uncarnate nous vient tout droit de Pologne. Deux gars qui en fait se sont rencontrés au Castle Party Festival, un des plus gros show Dark-Gothic d'Europe. Et qu'ont-ils décidé ? De créer leur propre groupe quand ils ont partagé le type de musique qu'ils voulaient réaliser. Ces deux personnes sont Wojciech Jarzebach (voix, lyrisme, conception, composition) et Adam Radziszewski (musique, sons, programmation et production). Wojciech a eu quelques expériences dans différents groupes et Adam a produit des sons assez durs et sinistres pour Orbicide.

A quoi pouvons-nous nous attendre ? Et bien ils ont bossé assez dur et ont pu être fier de sortir à la fin de 2015 leur tout premier opus, un EP intitulé "Weak Protein Life" comprenant 5 morceaux propre à eux additionnés de 4 remix produits par différents artistes.

Comme ils l'affirment d'une seule voix, ce qui suit est un mélange de sons électroniques froids et modernes et de chants mélodiques profonds. La musique vous fait danser tout en contemplant le sentiment croissant de l'anxiété interne. Leur source d'inspiration vient de plusieurs groupes tels Project pitchfork, Covenant, Laibach, Rotersand etc. Et le groupe a finalisé cet album en partenariat avec Crysella Records, un label Britannique spécialisé dans le goth, le metal et l'electro-indus.
Patrice HOERNER
09/12/2016
---
Uncarnate komt uit Polen. Twee jongens die elkaar hebben ontmoet op Castle Party Festival, een van de grootste gothicfestivals in Europa. En wat hebben ze beslist? Een eigen band oprichten, omdat bleek dat ze de liefde voor dezelfde soort muziek deelden. Die twee jongens zijn Wojciech Jarzebach en Adam Radziszewski. Wojciech heeft ervaring in diverse bands en Adam werkte voor Orbicide.

De twee zijn er trots op dat hun eerste ep, Weak Protein Life, in de winkels ligt. Het schijfje bevat 5 tracks, aangevuld met 4 remixes. De muziek is een mix van koude moderne elektronische geluiden en een diepe melodieuze zang. De muziek nodigt je uit om te dansen, ook al voel je een interne angst.

De inspiratie haalden ze uit diverse bekende bands zoals Project Pitchfork, Covenant, Laibach en Rotersand. Laten we ons concentreren op de 5 tracks. De eerste (Singularity) introduceert perfect hun eigen stijl waarin de zang en de muziek op een eerder zoete manier start. Elihoreph is het beste nummer van de ep, het is meer krachtig en volledig in harmonie. Homesick, Damned en Artist zijn koude elektronische, dansbare klanken.

Uncarnate heeft een aantal goede ideeën en we houden ze zeker in het oog!
Patrice HOERNER
09/12/2016
---