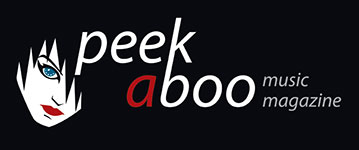 like this album classics review

---
HEAVEN 17
Penthouse And Pavement
Music
•
Album Classics
Synth Pop / Electro Pop
[98/100]

EMI
08/12/2016, Didier BECU
---
Perhaps you do not agree with me, but I think that Penthouse And Pavement can be regarded as the best synth-pop album of all time. It is not an easy task to convince someone, because outside of England, this debut by Heaven 17 is hardly known. Its successor, the brilliant The Luxury Gap, can'tbe compared with the debut from 1983 that was released by Virgin.
The origin of Heaven 17 is Human League, as both Ian Craig and Martyn Ware were not satisfied with the new way Philip Oakey wanted to go. The two started their own label British Electric Foundation (B.E.F.) and took Glenn Gregory (a former photographer) as a singer, and so Heaven 17 (a band that appears in A Clockwork Orange) was born.
The first album, Penthouse and Pavement, was an instant success in England, even though the single (We Do Not Need This) Fascist Groove Thang was boycotted by the BBC. The general public always will remember the three for their hits such as Let Me Go or Temptation, but the true synthpop lover knows that Let's All Make A Bomb, The Height Of The Fighting (with the irresistible chorus He-La-Hu) or Song With No Name are the real Heaven 17 classics.
Fantastic songs that are dominated by synths, and even though LPs from the eighties veften has the same classic concept of three hits and seven fillers, Penthouse And Pavement is great from the first until the last second.
In 2006, this LP was reissued on CD by EMI with bonuses from their former maxis, including the BEF version of Groove Thang and tracks like Are Everything, I'm Your Money, the captivating Decline Of The West and Honeymoon In New York.
But do not worry if you do not dare to buy this. At the flea market you regularly see this gem for a giveaway-price.
Didier BECU
08/12/2016
---
Niet iedereen denkt er natuurlijk zo over, maar zelf durf ik Penthouse And Pavement wel eens als de beste synthpopplaat aller tijden beschouwen. Het is geen gemakkelijke opgave, want behalve in Engeland, is dit debuut van Heaven 17 nauwelijks bekend. En dat in grote tegenstelling tot de opvolger The Luxury Gap, eveneens een schitterende release, maar geen enkel moment te vergelijken met het debuut uit 1983 dat werd uitgebracht door Virgin.

Heaven 17 is gegroeid uit de vroegere Human League, omdat zowel Ian Craig als Martyn Ware niet tevreden waren met de nieuwe weg die Philip Oakey wilde inslaan. De twee startten hun eigen label British Electric Foundation (B.E.F.) en met Glenn Gregory (een voormalige fotograaf) werd Heaven 17 (een band uit o.a. A Clockwork Orange) opgericht.
De eerste lp Penthouse and Pavement werd in Engeland meteen een succes, ook al werd de single (We Don't Need This)Fascist Groove Thang door de BBC geboycot. Het grote publiek zal de drie wel altijd blijven herinneren voor hits als Let Me Go of Temptation, maar de ware synthpopliefhebber weet natuurlijk dat Let's All Make A Bomb, The Height Of The Fighting (met het onweerstaanbare refreintje He-La-Hu) of Song With No Name de echte Heaven 17-klassiekers zijn.
Fantastische nummers waarin de synths overheersen, en ook al hebben eighties-lp's vaak het klassieke concept van drie hits en zeven opvullers, is Penthouse And Pavement van de eerste tot de laatste seconde geslaagd.
In 2006 werd deze lp door EMI op cd heruitgebracht met daarop bonussen die afkomstig zijn van hun vroegere maxi's waaronder de B.E.F.-versie van Groove Thang en tracks als Are Everything, I'm Your Money, het betoverende Decline Of The West en Honeymoon In New York.
Maar geen nood, als je dit niet aandurft. Op de rommelmarkt kom je deze plaat geregeld voor een prikje tegen. Meenemen, het is één van de (vele) vergeten parels uit de jaren 80.
Didier BECU
08/12/2016
---