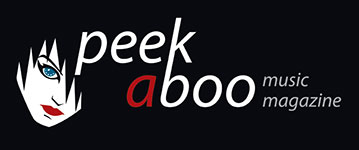 like this concert review
---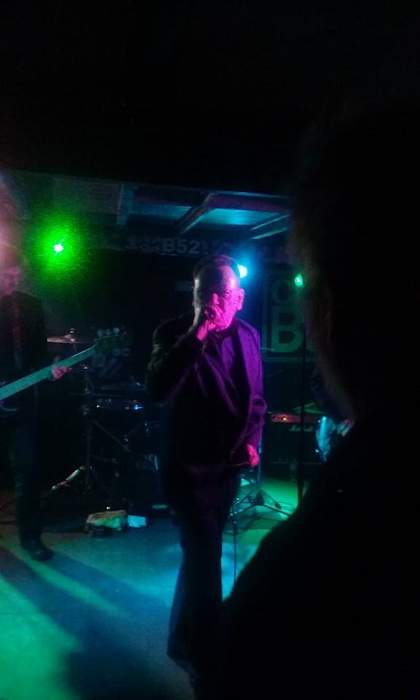 THE GODFATHERS
Eernegem, B52 (23/03/2016)
Concert
08/12/2016, Wim GUILLEMYN
---
Do you remember The Godfathers? The band regularly performed in Europe and scored the big hit Birth School Work Death. However, most of us don't know that it is still alive and kicking, and that a new album was released three years ago. I was curious to see them on stage. Especially as I, strange but true, never got the chance to see The Gotfathers live.

Beuk from Bruges was the support act: garage rock with Dutch lyrics, performed in a good and decent way, and always with a twist or some irony. Short and powerful music which was appreciated by the audience. Innovative? Not really, but fun to see this band on stage. We were told that a new album is in the making.

The Godfathers started with Cause I Said So. The band is still sharp and hungry. The singer has a nonchalant attitude, but on stage the company looks like a real band. "It's rock 'n roll mate" were the words he used in between songs and that is what we got: pure garage rock.

In addition to well-known songs like How Low is Low, Unreal World, a magisterial When I Coming Down, She Gives Me Love, less well-known songs of the latest album Jukebox Fury and the debut Hit By Hit were played: The Outsider, This Damn Nation. The new single Till My Heart Stops Beating sounded live pretty good.

The Fodfathers returned for three encores including Birth, School, Work, Death. The band is a rock machine and will never be as mainstream as during Birth School Work Death, but live the Godfathers definitely are still relevant, and less polished as back then. When I saw the smiling audience afterwards, I knew I was not the only one who enjoyed it.
Wim GUILLEMYN
08/12/2016
---
Waarschijnlijk herinneren zich heel wat lezers The Godfathers nog. Het gezelschap trad hier regelmatig op en had natuurlijk ook die grote hit Birth School Work Death. Velen weten wellicht niet dat The Godfathers vandaag nog altijd alive and kicking zijn en dat er drie jaar geleden nog een album verscheen. Ik was dan ook benieuwd om de band aan het werk te zien. Vooral omdat ik daartoe, raar maar waar, destijds nooit de kans heb gekregen.
Beuk uit Brugge was het voorprogramma. Het brengt Nederlandstalige garagerock. en doet dat goed en degelijk, altijd met een twist of een ironische ondertoon. Kort en bondige muziek die door het talrijk opgekomen publiek werd geapprecieerd. Vernieuwend? Niet echt, maar wel leuk om live bezig te zien. En we vernamen dat er aan een album wordt gewerkt.
The Godfathers startten met Cause I Said So. Het was meteen duidelijk dat hier nog altijd een vinnige en hongerige band op het podium staat. De zanger heeft altijd wel een nonchalante houding gehad, toch straalt de band echtheid uit. "It's rock ' roll mate" was een van zijn bindteksten en dat was het. Bijna pure garagerock. Naast bekende songs als How Low is Low, Unreal World, een magistrale When I Coming Down, She Gives Me Love, stonden ook minder bekende songs uit het laatste album Jukebox Fury en het debuut Hit By Hit op de setlist: The Outsider, This Damn Nation… Ook de nieuwe single Till My Heart Stops Beating werd gespeeld en die klonk live meer dan behoorlijk goed. The Goidfathers kwam terug voor drie bisnummers waaronder natuurlijk ook Birth, School, Work, Death.
The Godfathers is nog steeds een rockmachine. Mainstream zoals in tijden van Birth School Work Death zal de band wellicht niet meer worden, maar live is hij beslist nog relevant en iets minder gepolijst dan op de platen destijds. Als ik het publiek nadien zag, was ik niet de enige die ervan genoten had.
Wim GUILLEMYN
08/12/2016
---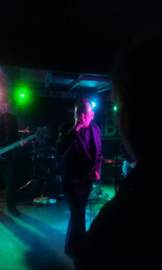 ---