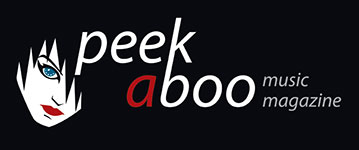 like this cd review
---
NASH THE SLASH
Dreams And Nightmares / Bedside Companion
Music
•
CD
Electronics
•
Experimental
•
New wave
•
psychotic rock
[75/100]

Artoffact
08/12/2016, Peter HESELMANS
---
These reissues of Nash the Slash (Dreams And Nightmares and Bedside Companion) are in fact a tribute to the deceased Canadian musician James Jeffrey Plewman. This multi-instrumentalist, who died in 2014, was known for his eccentric appearance and the use of an electric violin.
These two discs give a good impression of ​​what went on in Jeffs' creative musical mind during 1978-79. He called it new wave horror punk, which was in fact an eclectic range of different styles, sometimes leaning towards rock and pop, sometimes more electronic, and sometimes music that was used for movies.
The highlights of Nash The Slash's musical career were: a tour with Iggy Pop and a collaboration on Gary Numan's album Dance, as well as some guest appearances with his increasingly bizarre outfit (a hat, dark sunglasses and a fully bandaged face).
It is difficult to put this mysterious figure into a musical category. Dreams And Nightmares is early electronic music with various mood swings. There is a central role for his electric violin and mandolin. A special mention goes to Un Chien Andalou, a ten-minute soundtrack that he composed especially for the eponymous surrealist film from 1929: music between beautiful romantic dreams and the worst nightmares. The creative state of his mind provides a broad spectrum of music that was not usual at end of the 70s.
On the remastered Bedside Companion we get another example of this artist's inventiveness. He released the first EP that could be played at two speeds (45 and 33 rpm). This CD includes both versions and offers again a beautiful image of the artistic and original ideas of this too early deceased artist.
Peter HESELMANS
08/12/2016
---
Deze Nash the Slash-heruitgave van Dreams And Nightmares en Bedside Companion is in feite een laat eerbetoon aan de in 2014 overleden Canadese muzikant James Jeffrey Plewman. Deze multi-instrumentalist stond vooral bekend voor zijn excentrieke voorkomen en het gebruik van een elektrische viool.
Deze twee cd's geven een goed beeld van wat er in die tijd (1978 – 1979), omging in 'Jeffs ' creatieve muzikale brein. Zelf noemde hij het newwavehorrorpunk, wat in feite een eclectische waaier was van verschillende stijlen, soms neigend naar rock en pop, dan weer meer elektronisch, tot zelfs muziek die gebruikt werd in films.
De hoogtepunten uit Nash The Slashs muzikale carrière waren: samen toeren met Iggy Pop en het meewerken aan Gary Numans album Dance, alsook een aantal gastoptredens in zijn bizarre outfit (met hoed en bril en het gezeicht volledig omzwachteld).
Deze mysterieuze figuur kon je moeilijk in een muzikaal hoekje plaatsen, zo ook deze uitgaven. Dreams And Nightmares is vroege elektronische muziek met verschillende stemmingswisselingen. Steeds met een centrale rol voor zijn elektrische viool en de mandoline. Een speciale vermelding is er voor het nummer Un Chien Andalou, een tien minuten durende soundtrack die hij speciaal componeerde voor de gelijknamige surrealistische film uit 1929. De vlag dekt hier duidelijk de lading, muziek te situeren tussen mooie romantische dromen en de ergste nachtmerries. De creatieve gemoedstoestand laat je een breed spectrum van muziek horen die niet alledaags was op het einde van de jaren zeventig.
Op de geremasterde Bedside Companion horen we nog een staaltje van de inventiviteit van deze artiest. Dit was indertijd de eerste ep die op twee snelheden (45 en 33 toeren) kon worden gedraaid. Op deze cd zijn beide versies opgenomen en geven nogmaals een mooi beeld van de artistieke en originele ideeën van deze te vroeg overleden artiest.
Peter HESELMANS
08/12/2016
---