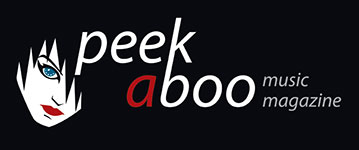 like this cd review
---
NASH THE SLASH
Children of the Night/Dreams and Nightmares:
Music
•
CD
Experimental
•
New wave
[75/100]

Artoffact
10/12/2016, Paul PLEDGER
---
Born James Jeffrey Plewman in Toronto in the late '40s and sadly deceased in 2014, Nash the Slash wasn't your average workaday rock performer, oh no. Seemingly endowed from head to foot in bandages and frequently a wearer of a white top hat and matching suit, hippy sunglasses and a slit for a mouth, Nash was hardly likely to crossover to anyone under sixteen - he probably would have scared the living shit out of them. But he took on Pepsi for using his image in a commercial without permission so fair play to him - he won (out of court).
Thus The Slash's audience was predominantly the curious who had witnessed him tour with Gary Numan or collectors of the Dindisc label, the short-lived Virgin Records offshoot that sported a roster of OMD, The Monochrome Set, Martha and the Muffins and Plewman's nom-de-plume. It wasn't every day you were faced with a bandaged electric-violin maestro with a penchant for avoiding guitars but playing syndrums and 'devices'.
His only long-play venture on Dindisc was Children of the Night, one of the three reissues unearthed by Canadian indie Art of Fact. It's a curious yet ultimately lovable album - opener Wolf is a classic example (literally). Adapted from Prokofiev's stately Peter and the Wolf theme, the piece eddys into earshot before unleashing a pretty fearsome climax that sounds for all the world like a band of hand-drills being fed back through a bank of wearying Marshalls. And it's this approach that makes his cover of the Stones' 19th Nervous Breakdown rather more enjoyable than the original and the somewhat cliched rock histrionics of the title-track all the more bearable. Jan and Dean's standard Dead Man's Curve was nearly a hit when issued as a single while Dopes on the Water borrows directly from all but the title of Deep Purple's most infamous song.
You cannot underestimate Plewman's musicianship though, even if he wrote songs like Iron Maiden but looked like a man out on bail. Check out the instrumentals included here - Danger Zone is relentless and the sound of something unnervingly portentous while Reactor 2 doesn't hold back with the tense atmospherics either. But head to Danger Zone - it is unreal, even at 35 years old and ranks as one of the greatest album-closers in synth-pop history.
Extra tracks include mixes of Swing Shift (including the Smash Hits flexi version) and explosive live tracks that merely hint as to how loud this man must have been in full flow. I'd love to hear Bruce Dickinson wrap his tonsils around Children of the Night. The one-off non-album single Novel Romance is absent though, resulting in another chance missed to round up all the DinDisc catalogue in one place.
Also reissued is the earlier album Dreams and Nightmares, previously available via Slash's CutThroat imprint. Musically on a par with Brad Fiedel's Terminator soundtracks and early Krautrock from Cluster or Neu, D&N comes packaged with the hard-to-find dual-speed EP Bedroom Companion (ArtOfFact have kindly mastered both the slow and fast versions for your enjoyment).
Tracks like The Chase and Moon Curse have all the electrical energy and frantic urgency of later pieces, while the soundtrack epic Un Chien Andalou is perhaps one of the man's most underrated yet most grandiose ten minutes you'll get to hear. Some of it sounds on a par with library music (and there's little wrong with that) but Slash had more in his arsenal than just parody or homage - he had the spirit and eccentricity so typical of the decade in question.
This review also appeared also on Flipside Reviews.
Paul PLEDGER
10/12/2016
---