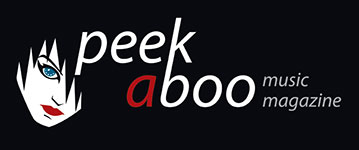 like this cd review
---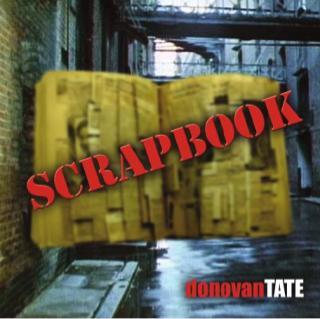 DONOVAN TATE
Scrapbook
Music
•
CD
Electronics
•
Experimental
•
New wave
•
Soundtrack
•
Techno
[76/100]

07/11/2011, Didier PIETERS
---
(S)crapbook?
Donovan Tate is from Birmingham, Alabama.
He worked on different projects over the last 20 years. You want names? Echoes in the Dark, Dawn Chorus, Code Blue, Donovan 2525, Wave Nouveau, Xi-Vox …
"Scrapbook" offers material from Donovan 2525, Wave Nouveau and Dawn Chorus and some new stuff. It's released by Electro Underground Records, Donovan Tate's own label.
I'm not even going to try to tell you what "genre" this is. Or perhaps I should? Is it Retro? New Wave? Gothic? Varied experimental (dance) music might be appropriate … Let's just keep it at Don serving you his unique blend of electronics, sometimes refreshing, other times plain irritating crap (sorry Don), mainly concentrated in the track 8 to 12 zone. Danger! To be avoided at all costs!
Donovan Tate HAS talent, sure … There are some great songs on this album! To mention a few: disco-infused opener "London", "Evermore" (lovely "seventies" song, very nice intro), "Strange" … in every way … elegant piano, Donovan's tormented voice and some weird stuff going on in the background, "Man vs. Machine" and "The Chase", sublime instrumentals in John Carpenter-mode, and merry "Doctor Who", happily ending "Scrapbook". Sensational tracks, enjoy!
Being talented is one thing.
Making the right choices, something else.
There's way to much material on "Scrapbook".
In my opinion there should have been 12 to 14 tracks on this album, not 23.
Experimenting = OK, but putting all of your experiments on CD is not necessary, really not!
And Donovan … "Scrapbook" has quite an UGLY cover! Get some professional help!
The score? 76 … and it could have been more if Mister Tate had been more selective!
One last thing … Donovan Tate? Donny Tate? Donny T.? Don Tate? D. Tate? Or Xi-Vox? I would definitely go for XI-VOX … and stick with it!
That's it, for now, bye folks...
Didier PIETERS
07/11/2011
---
(S)crapbook?
Lang geleden dat ik nog zo'n lelijk hoesje zag. Ook een manier om de aandacht te trekken natuurlijk.
We zijn benieuwd … Let's GO!
Track 1. Een frisse, opgewekte opener met lichtvoetige discotoetsen, een leuk niemendalletje om mee van start te gaan … 1 - 0 voor Donovan.
Track 2. Zweverige zang en elektronica, strak drum-werk, van een machientje uiteraard en jawel, 2 - 0 voor Donovan!
Track 3. Een piano-intro, iets wat uit de jaren '70 lijkt gevlucht, maar best wel mooi. Zeker, die vent kan songs schrijven … 3 - 0 voor Donovan!
Track 4. Een experimentele solo en … een eerste misser. Het kon niet blijven duren natuurlijk …
Track 5. Strange in every way … een eenvoudig pianoriedeltje, Donovan's getormenteerde stem en een hoop vreemd gedoe op de achtergrond … 4 - 0 mensen, 4 - 0!
Track 6. Donovan dartelt vrolijk over het veld en schiet, luid aangemoedigd door een vrouwelijk koortje, in het zijnet!
Track 7. Donny T. gaat voor een instrumentale inschuiver … maar loopt te lang met de bal. WEG KANS!
Track 8. Een kolossale misser. Afkeurend gemor in de tribunes, KOMAAN DONNY! Laat nog eens wat zien …
Track 9. De 100 meter semi-experimenteel neuzelen voor beginners hoort niet thuis op onze heilige voetbalvelden Tate: schrappen die handel! Een vervanging dringt zich stilaan op.
Track 10. Een rustige, beheerste actie over links, maar net geen doelpunt … jammer!
Track 11. Nog meer opvulling vrees ik. Ik begin meer en meer te snappen waarom de CD "Scrapbook" noemt … een bont allegaartje geluiden verveelt ons 1 minuut en 58 seconden.
Track 12. Zie 11, zij het nu 1 minuut en 32 seconden.
RUST: trainer, doe u ding! Donny heeft een schop onder zijn kont nodig!
Track 13. Eindelijk nog eens een instrumentale inspanning die iets oplevert. Hopelijk zijn we vertrokken voor een mooie 2de helft. 5 - 0, zij het wel na een blunder van de keeper.
Track 14. Een omhaal en … GOAL! 6 - 0. DonovanTATE heeft wel degelijk klasse! Een schitterende instrumental die ons weemoedig doet terugdenken aan het betere werk van clubidool John Carpenter.
Track 15. Tate is wakker en scoort met deze eenvoudige instrumental een echte hatrick. 7 - 0.
Track 16. Gerommel in de marge … moet dit echt tijdens een wedstrijd?
Track 17. Een actie met een hoog "Crépuscule"-gehalte, niet vaak meer te zien op onze velden maar een garantie voor succes: 8 - 0 voor Donovan!
Track 18. Penalty en … GOAL! 9 - 0. Op weg naar een vooroorlogse dubbele score?
Track 19. "Donny in Space" … 't is weer eens iets anders. Aan gevarieerd spel geen gebrek op deze CD. Afgeweken bal en een kleine meter boven de kruising.
Track 20. Eenvoud en instrumentale efficiëntie. Een winnende combinatie? 10 - 0. YES!
Track 21. Een trage mix van beat, synthesizer en een piano resulteert bijna in een late goal …
Track 22. De 11 - 0 komt er dan toch! Nog een actie in ware John Carpenter-stijl.
Track 23. Sweet victory! Een kermisriedeltje in blessuretijd. 12 - 0 voor Donovan.
En ga ik dit allemaal naar het Engels vertalen? Fuck no! Niet dus! Not in a million years …
12 / 23 = 52 / 100? Deze keer niet. De goede nummers zijn ook echt goed en vandaar de 76. Als de rommel was weggelaten, was de score waarschijnlijk nog hoger geweest. Meer sorteren en iets minder experimenteren lijkt ons de boodschap!
Donovan TATE? Een getalenteerde speler met progressiemarge, zoveel is duidelijk …
Rest ons de vraag of dit project persé donovanTATE moet noemen? Komaan Donny, zeg nu zelf! En vraag in godsnaam iemand anders om je artwork te verzorgen …
Nog een filmtip om mee te eindigen: pas naar "Hasta La Vista" geweest, echt zotte film, gaat dat zien mensen, gaat dat zien!
Didier PIETERS
07/11/2011
---