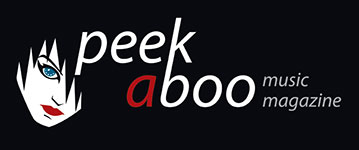 like this cd review
---
COMPUTERUS
compUterus
Music
•
CD
EBM
•
IDM (Intelligent Dance Music)
•
Industrial
[70/100]

Bugs Crawling Out Of People
30/10/2011, Chris KONINGS
---
The world is full of strange creatures that we humans know almost nothing about, making them mysterious and even shunning them through our ignorance. The compUterus is a fine example, imagine a foetus living in a biomechanical womb, hooked up to who knows what with all kinds of wiring and tubes. A ghastly sight but don't let your eyes deceive you, the compUterus is here to help mankind! A biomechanical baby, assembling new forms of music. Ban those thoughts of HAL3000, Metropolis or The Terminator out of you mind, this one's here to help us out!

Greg Kowalczyk thinks he can control this beast and tries to keep its mind busy by injecting new forms and styles of music. But only time will tell if the compUterus is not plotting the demise of mankind, out of sight, hidden in its electromagnetic dna. But so far Greg's plan seems to be working as this debut album is a fine example of how to stay true to the originals like Front 242, Front Line Assembly, Klinik and newer stuff from Hands or Ant-zen, whilst giving it your own twist.
It's solely instrumental and with a lot of variation in styles it should appeal to a broad audience. Opener Grid is IDM with some mild distortion, next one "Progress Is A Train" is a lot harsher with rhythmic industrial and some fun samples comparing nuclear energy with Coca Cola... (progress is a train, you can climb on board, you can get out of the way, or you can be crushed...)
Out Of My Way sounds like a big Klinik-like intro but doesn't really explode into the EBM bomb that it could have been. The real blast comes next with the breaky 7 Souls, followed by the slow paced and evil sounding Creep. I'm not too sure about Trans Form though, the drums sound very lame but it does have some nice background samples, maybe it needs a bit a reworking or a new song implementing those ideas? I'd like to hear some more lyrics too, the song "Manufactory" from his previous EP sounded pretty good so why he kept this debut album instrumental is a mystery to me.
The rest of the album are all neatly distorted IDM industrial mutants that unfortunately lack a bit of pace. They all sound great but the last twenty minutes sound like a long outro. It sure is wonderful for background use so I'm sure the compUterus will come up with some terrific music in the near future! The artwork is by Steph Dumais who also made covers for Assemblage 23 and Negative Format. A fine album worth checking out!
Chris KONINGS
30/10/2011
---