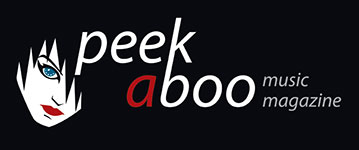 like this cd review
---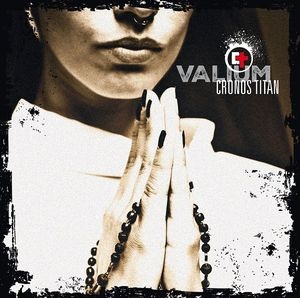 CRONOS TITAN
Valium
Music
•
CD
Electronics
•
IDM (Intelligent Dance Music)
•
Industrial
[88/100]

Emmo.biz
17/01/2016, Didier BECU
---
There is a real story behind the release of this album. Even though the disc was released last year, the music dates from 1997, but cruel events decided that mankind had to wait twenty years to hear it.
Titan Cronos is a Norwegian duo consisting of Per Aksel Lund Green (who played for 4 years with Apoptygma Berzerk) and Preben Bjønnes (who you might know of Defcon 4 that scored a small EBM hit Masturbation).
Brides Of Christ was the first album, but with Valium everything literally fel lto pieces. The master tapes were destroyed in a flooded basement. The two were so disappointed (all their sound material was damaged too) that they had no desire to re-record anthing. A record that never would see the light of day until 2014. By accident Per found three DAT tapes with the recordings of the album in an old T-shirt box. The tapes were given to Roy Julian Digre (Technomancer) who made the recordings ready for digital release. It was not even that hard to find a label because Emmo.biz immediately wanted to release the CD.
This disc contains seven songs and they all have the same title: Valium. It is the kind of dark wave indus-techno that you better listen to with headphones. Without using silly clichés, you can compare the tracks with valium because the music brings your soul to rest. Repetitive indus beats with a lot of beauty, comparable to the early work of Chris & Cosey. It is both experimental and danceable, and with a very naughty cover!
A CD that belongs in any (good) indus-electronics collection!
Didier BECU
17/01/2016
---
Aan de release van deze cd is een heel verhaal verbonden. Ook al werd het schijfje vorig jaar uitgebracht, dateert de muziek van 1997, maar de natuur bepaalde dat het bijna twintig jaar zou duren vooraleer de mensheid dit werkje zou horen.
Cronos Titan is een Noors duo dat bestaat uit Per Aksel Lundgreen (hij zat 4 jaar bij Apoptygma Berzerk) en Preben Bjønnes (die je misschien kent van Defcon 4 met het EBM-hitje Masturbation).

Brides Of Christ was de eerste lp, maar met Valium liep alles letterlijk in het honderd. De mastertapes waren vernield door een ondergelopen kelder en het duo was zo ontgoocheld (ook al hun geluidsmateriaal was naar de haaien) dat Cronos Titan helemaal geen zin had om het hele boeltje opnieuw op te nemen. Een plaat die dus nooit het daglicht zou zien, tot Per in 2014 toevallig in een oude doos met T-shirts nog drie DAT-tapes vond met daarop de opnames van het album. De bandjes werden aan Roy Julian Digre (Technomancer) bezorgd, die de opnames klaarmaakte voor een digitale release. Het was niet eens zo moeilijk om een verdeler te vinden, want Emmo.biz was meteen bereid om de muziek op cd uit te brengen.
Dit schijfje bevat zeven nummers die allemaal Valium heten. Het is inderdaad het soort darkwave-indus-techno dat je best met de hoofdtelefoon beluistert. Zonder onnozele clichés te gebruiken, kun je de tracks met valium vergelijken, want ze brengen je ziel tot rust. Repetitieve indusbeats die veel schoonheid bevatten en heel wat vergelijkingen vertonen met het beginwerk van Chris & Cosey. Het is zowel experimenteel als dansbaar en met een zeer ondeugende hoes!
Een schijfje dat thuishoort in iedere (betere) indus-electronica-collectie!
Didier BECU
17/01/2016
---