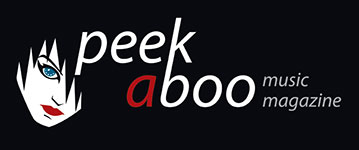 like this cd review
---
PARA NORMAL
The Cold Room
Music
•
CD
Dark Electro
•
EBM
•
Synth Pop / Electro Pop
[72/100]

Space Race Records
15/01/2016, Ruben SAEY
---
Again Mexico sends its sons. Of course, there is Hocico, which is the big name in the electro scene, but now we are introduced to the Mexican electro trio Para Normal.
After Evidence Is Everything, these guys present their second album The Cold Room. Their purpose is quite clear: to conquer the alternative dance floor. Their mix of dark synthpop, EBM, a touch of industrial and some dark wave is not something that you can put in one category easily. Anyway, I hear influences of Depeche Mode, New Order, Covenant or A Split Second.
The album contains 11 pure electric tracks, and Para Normal is clever enough to avoid doing the same song over and over. At the contrary, each track has its own character, but at the end of the day they all fit together. Dark rhythms, sometimes dreamy synths and dark beats that are complemented by harmonious, dark vocals. Do not expect any aggression on this album, just some nice synth pop with the occasional nod to the harder work. That's not surprising when you know that the mixing and mastering was done by Claus Larsen of Leather Strip fame.
Perhaps the intro's of the songs are a bit too long to make them real dance floor killers, but Ghost Radio, Lies, Reaching Hands and Blind World should find their way to the dance floor.
Ruben SAEY
15/01/2016
---
Mexico zendt zijn zonen uit. Hocico draait al een tijdje mee in het elektrowereldje en is een veel gevraagde liveband. Nu maken we kennis met het Mexicaanse elektrotrio Para Normal.

Na Evidence Is Everything laten deze jongens hun tweede album The Cold Room op de wereld los. Ze hebben daarmee maar één bedoeling: de alternatieve dansvloer veroveren. Met hun mix van duistere synthpop, EBM, een vleugje industrial en darkwave laten ze zich niet meteen in één vakje stoppen. Ik hoor invloeden van Depeche Mode, New Order, Covenant of A Split Second.
Het album bevat 11 pure elektrotracks zonder dat ze in herhaling vallen. Elk nummer heeft zijn eigen karakter, maar past mooi binnen het geheel. Duistere ritmes, soms wat zweverige synths en dark beats die aangevuld zijn met een harmonieuze, doch donkere zang. Agressie moet je op dit album niet verwachten, wel aangename synthpop met hier en daar een knipoog naar het hardere werk. Dat is niet verwonderlijk als je weet dat de mixing en mastering in handen was van Claus Larsen (Leather Strip).

Om echte dancefloorkillers te worden lijken de intro's me wat te lang, al moeten Ghost Radio, Lies, Reaching Hands en Blind World toch wel de weg naar de dansvloer kunnen vinden.
Ruben SAEY
15/01/2016
---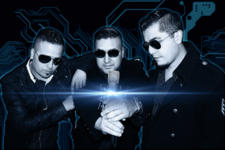 ---