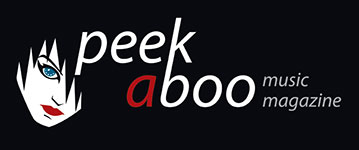 like this cd review
---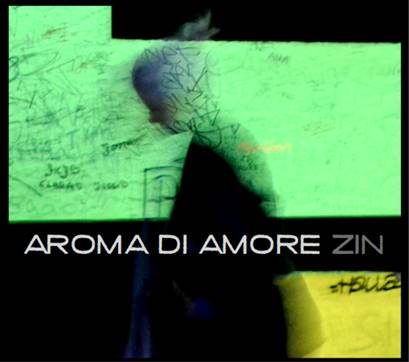 AROMA DI AMORE
Zin
Music
•
CD
New wave
•
Post Punk
[85/100]

Starman Records
13/01/2016, Didier BECU
---
Note: Aroma Di Amore is one of the most important Belgian post-punk bands. One of its trademarks is the use of razor sharp lyrics, and in some way the band is comparable to their country mates of Arbeid Adelt!
The following words are almost the same as those we used when we reviewed Slik by Arbeid Adelt! some months ago. The 80s are back. And no, for once we are not referring to the great music, but we're talking about the anxiety, the fear that the earth can explode within seconds. During the 80s, Elvis Peeters, Fred Angst and Lo Meulen were (and still are!) the mouthpiece of the socially critical Fleming in the style of Marcel Vanthilt's band. And to expand the comparison: just like Arbeid Adelt!, Aroma Di Amore is back. And how!
The danceable (and sublime) digital single De Nacht En Het Kwaad already revealed it a bit: Zin is post-punk at its best! The band was assisted by Geert Waegeman, Luc Van Lieshout, Barbara Sarmentero and Judith Van Eeckhout. After hearing the new album, you almost get the impression that the band reinvented itself.
There are twelve tracks on the new CD, and on each of them Aroma Di Amore shows the stupidity of mankind. All actual elements are covered that make Mother Earth not always such a perfect planet. Weg sounds like an alarm signal. "They know how they'll find me, they are not always friends", Elvis Peeters sings (in Dutch). It is the start of a black, almost cynical album. Kwaad Bericht just lasts two minutes and it sounds like the early days of Wire, pure post-punk!
Het Andere Meisje has an eerie atmosphere. It is one of the most poignant (yet punky) songs Aroma Di Amore ever composed. It's a shame to say it in 2016, but Dansen Op De Korte Golf is a song about radioactivity, and it sounds more topical than ever before.
"God is my prophet. He tells what I forget", Elvis sings in Mijn Profeet. It is an indictment of the importance of religion. T-shirt is a protest song against child labor in the textile industry. The drums are like lashes and Elvis's voice feels like a slowly penetrating deadly poison.
Leef Mij Uit is a punk song with great fuzz guitars that sound like The Birthday Party. Post-punk can be mystic, and that's demonstrated in Jouw Masker. The album closes with Smalle Blinde God, the track makes you silent.
Zin is a hard (in all its senses), but fantastic album! What a comeback!
Didier BECU
13/01/2016
---
Bijna dezelfde woorden gebruikten toen we Slik van Arbeid Adelt! bespraken, want de jaren 80 zijn terug. Neen, we hebben het nu eventjes niet over de heerlijke muziek, wel over het angstgevoel, de vrees dat de aardbol iedere seconde kan exploderen. En tja, net zoals de band van Marcel Vanthilt dat destijds was, waren ook Elvis Peeters, Fred Angst en Lo Meulen in de jaren 80 de spreekbuis van de maatschappijkritische Vlaming, ook al lijkt die nu soms dood. En om de vergelijking met Arbeid Adelt! helemaal compleet te maken: ook Aroma Di Amore is terug, en hoe!
De dansbare (en sublieme) digitale single De Nacht En Het Kwaad liet het al vermoeden en Zin is postpunk van het allerhoogste kaliber. Zelden klonken de drie (geholpen door Geert Waegeman, Luc Van Lieshout, Barbara Sarmentero en Judith Van Eeckhout) zo fris, en na het beluisteren van de nieuwe plaat krijg je bijna de indruk dat de band zichzelf heeft heruitgevonden.
Er staan twaalf tracks op de nieuweling en in elke compositie wijst Aroma Di Amore de mensheid op zijn domheid. Zowat alle actuele elementen die ervoor zorgen dat deze aardbol niet altijd zo'n leuke planeet is, komen op de nieuwe cd aan bod. Weg klinkt als een alarmsignaal. "Ze weten mij te vinden, het zijn niet altijd vrienden", zingt Elvis Peeters. Daarmee is meteen de toon gezet voor een zwarte, bijna cynische plaat. Kwaad Bericht duurt amper twee minuten en de song lijkt wat op de begindagen van Wire, pure postpunk dus!
Het Andere Meisje heeft een angstaanjagende sfeer. Het is zonder twijfel één van de meest aangrijpende (maar tegelijkertijd ook punky) nummers die Aroma Di Amore ooit componeerde. We zouden er ons anno 2016 voor moeten schamen, maar Dansen Op de Korte Golf (een nummer over radioactiviteit) klinkt actueler dan ooit.

"God is mijn profeet. Hij vertelt wat ik vergeet", zingt Elvis op Mijn Profeet. Het is een aanklacht tegen het belang van de religie in een wereld die het nog nauwelijks waard is om moeder aarde te worden genoemd. T-shirt is een prangende protestsong tegen de kinderarbeid in de textielindustrie. De drums lijken bijna zweepslagen en de stem van Elvis voelt aan als een langzaam doordringend dodelijke gif.

Leef Mij Uit is een punknummer met heerlijke fuzzgitaren die klinken als The Birthday Party. Dat postpunk ook mystiek kan zijn, wordt mooi bewezen in Jouw Masker. Het album wordt afgesloten met Smalle Blinde God, je wordt er bijna stil van.

Zin is een harde (in alle betekenissen van het woord), maar fantastische plaat! Wat een terugkeer!
Didier BECU
13/01/2016
---