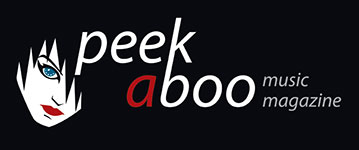 like this cd review
---
DIE FORM MUSIQUE CONCRETE
Cinema Obscura
Music
•
CD
Ambient
•
Avant-garde
•
Dark Wave
•
Electronics
•
Industrial
•
Neoclassical
[80/100]

Bain Total
12/01/2016, Benny CALUWE
---
One year after the release of Rayon-X, Die Form's most club orientated album in years, Philippe Fichot is back. For the release of Cinema Obscura he resurrected the Bain Total label. He returns to his avant garde days as Die Form ÷ Musique Concrète.
Musique Concrete is a French music style that features sounds of existing instruments and environmental sounds, electronically processed to compositions and sound collages. The term musique concrete was developed by Pierre Schaeffer in 1949 for noise and tonal structures cultivated by electronics. In order to maintain a certain liveliness no synthetic sounds were used, but organic or realistic sounds from a technical or natural environment. The recorded material was electronically processed by cutting, pasting, transformation and deformation. (Die Form = deform).
Cinema Obsure opens with Melodica Melancolica. The spooky track also opened Die Form's terrific set at BIMfest 2014. Other great tracks are Mnemodrame (Théâtre De La Mémoire) with oriental sounds, Presomniac Fields with samples from classic piano and singing birds, and my favorite Mental Room. The album ends with the title track with brooding cellos.
Fichot worked with samples of piano, strings, female voices, muted guitar and the sound of birds or simply the weather. In Vivarium he surprises us with a horn sound you hear at the football field. Fichot surely has guts, but he also shows his creative side. He uses all kinds of sounds, styles and emotions. Cinema Obsura combines ambient, psychedelic, noise and neoclassical elements; it sounds both menacing, dreamy, dark, hectic, hypnotic and suffocating.

The strength of Die Form always was the combination of Fichot's cold electronics and Eliane's ethereal voice. On Cinema Obscura however, Philipe proves that he can do fascinating things without Eliane. Cinema Obscura is an album in which all kinds of things happen. A labyrinth in which you have to find your own way.

If you are a Die Form fan who is not afraid of experiment, then can buy this album without thinking. But if you never bought an album by Die Form before (and you should as a goth-industrial collection without one is not complete), then you better buy Rayon X, Noir Magnétique or the compilation Best OF XXX.
Benny CALUWE
12/01/2016
---
Het Franse cultproject Die Form mag dan vooral bekend zijn van clubhits als Silent Order, Savage Logic, Masochist en Bite Of God, toch is de veelzijdige Philippe Fichot tot veel meer in staat. De elektromuzikant en multimedia-artiest begon in 1978 experimentele cassettes op te nemen op Bain Total. Ook toen waren de onderliggende thema's erotiek, dood en andere taboeonderwerpen. Op het album Corpus Delicti uit 1991 kwam Eliane P. bij het project. Tot op vandaag maakt de fantastische zangeres nog altijd deel uit van Die Form. Latere albums zoals Suspiria De Profundis en L' Äme Électrique zijn poëtischer en dromerig, en hebben een rijkere sound met neoklassieke elementen. Duality uit 1997 is de perfecte symbiose tussen koude elektronica en warme strijkinstrumenten. Ook in het afgelopen decennium bracht Die Form keer op keer goede platen uit.
Ongeveer één jaar na de release van Rayon-X, hun meest clubgeoriënteerde album in jaren, is Philippe Fichot er opnieuw. Voor de release van Cinema Obscura werd het Bain Total label weer tot leven gewekt. Fichot gooit het over een heel andere boeg en keert terug naar zijn avant-gardeverleden. Hij doet dat solo, onder de naam Die Form ÷ Musique Concrète.
Musique Concrète is een Franse muziekstroming waarbij men geluiden van bestaande instrumenten en alledaagse omgevingsgeluiden met behulp van elektronica bewerkt tot composities en geluidscollages. De term werd door Pierre Schaeffer in 1949 bedacht voor een procedé waarbij ruis- en toonstructuren elektronisch worden bewerkt. Om een zekere levendigheid te behouden, die volgens sommigen bij elektronische muziek ontbrak, gebruikte men geen synthetische geluiden, maar organische of realistische geluiden uit een technische of natuurlijke omgeving. Het opgenomen materiaal wordt elektronisch bewerkt door middel van knippen, plakken, transformatie en deformatie. (Die Form = déformé).
Cinema Obscure opent met Melodia Melancolica. Het spookachtige nummer herkende ik meteen als de track waarmee Die Form zijn optreden op BIMFest 2014 opende. Andere voltreffers zijn Mnemodrame (Théâtre de la mémoire) met oosterse klanken, Presomniac Fields met samples van fluitende vogels en een heerlijke klassieke piano, en mijn favoriete nummer Mental Room, een onbestemde donkere droom. Het album eindigt met een titeltrack vol dreigende cello's.
Fichot ging aan de slag met samples van piano, strijkers, vrouwenstemmen, gedempte gitaar en het geluid van weerelementen of vogels. In Vivarium verrast hij met het geluid van een toeter zoals je die hoort op voetbalvelden. Fichot heeft lef, maar toont zich tevens van zijn creatiefste kant. Hij speelt met allerlei klanken, stijlen en emoties. Cinema Obsura verenigt ambient, psychedelische, neoklassieke en noise-elementen; het klinkt zowel dreigend, dromerig, donker, hectisch, hypnotisch als verstikkend.
De sterkte van Die Form vond ik steeds de combinatie van Fichots onderkoelde elektronica en Elianes warme engelenstem. Op Cinema Obscura bewijst Philippe evenwel dat hij ook zonder Eliane boeiende en soms zelfs beklijvende stukken kan maken. Cinema Obscura is een album waarop allerlei dingen gebeuren. Een labyrint waarin je je weg moet zoeken. Sommige tracks laten zich moeizaam beluisteren, maar door de experimentele klanken hoor je gaandeweg gangbare Die Form-geluiden.
Fans van Die Form die zich niet laten afschrikken door experiment, kunnen dit album blindelings aanschaffen. Als je echter voor het eerst in je leven een album van Die Form koopt (en dat zou je moeten doen, want een gothic-industrial collectie is niet compleet zonder Die Form), zou je je beter richten op een regulier Die Form-album zoals Rayon X, Noir Magnétique of de compilatie Best OF XXX.
Benny CALUWE
12/01/2016
---