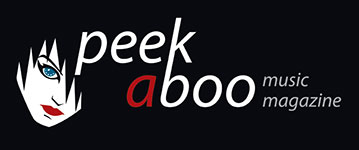 like this cd review
---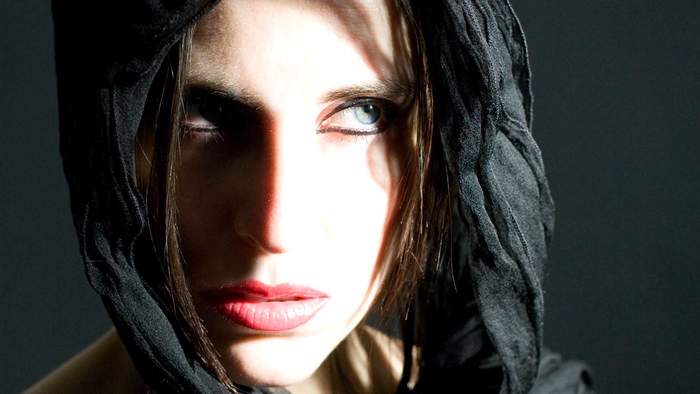 AIMA
Haiku Irregolari In Forma Di Musica
Music
•
CD
Ambient
•
Dark Folk
•
Ethereal / Heavenly Voices
•
Neoclassical
•
Neofolk
13/08/2019, Tom PLOVIE
---
With a title such as "Haiku Irregolari In Forma di Musica" you can only be intrigued as an art lover. And this particularly beautiful jewel, a perfectly elaborated concept, is highly rewarding. The title makes perfectly sense. The Japanese haiku poetry forms the basis. On top of that comes the wonderful music. To turn it into a full concept, all of that is integrated through the publication of an 83 pages illustrated book. The illustrations are made with watercolors, by a scale of cold tones and were realized by the artist Diego Cinquegrana. This piece of art is released in a limited edition of 100 copies only and comes in a sealed envelope, which makes the opening of it already an exciting thing to do! That sense for detail: I love it.
For someone who is not used to read and interpreted poetry, as I am myself - but more about that later, let's start with a brief introduction on what haiku is. Haiku is a poem of three lines: the first line has five syllables, the second one seven and the third one ends with another five. In its content it expresses a brief moment of experience which can be linked to, or is inspired by zen. Wikipedia then defines it "as a thimble full of emotion, with little room for dissections and explanatory descriptions". A couple of weeks ago I couldn't think about being introduced into poetry by an Italian singer.
As a reviewer to have direct contact with an artist is a nice surplus in exploring a new work or just as a general introduction or acquaintance. A fellow reviewer gave me an incentive to start that contact and so it happened.
First a brief explanation of who AIMA is. She was born in Varese (Italy) in 1977 and is a professional photographer. An eye for beauty and aesthetics is not strange to her. She graduated in Characters of European Cinema specializing in Scandinavian films at Alma Mater Studiorum University of Bologna. An overview of her publications can be found on her website, such as her portfolio as a photographer - with a focus on black and white photography. She takes a little place in the international poetry ambit too. Since 1999 she has been actively participating in the Festival of Contemporary Poetry "Altramarea" organized by Angelo Tonelli, a poet and a big name in Italy as translator of Greek classical literature. Oh yes, there is also music! She is the founder of the band 'Les Jumeaux Discordants' and obtains several collaborations with other musicians, which is sometimes called 'Aimaproject'. Her musical heroes are Diamanda Galas, Coil, Nick Cave, The Moon Lay Hidden Beneath A Cloud, Dead Can Dance, Lisa Gerrard,... all those influences are noticable through her own music. In addition, she also runs a communications agency. I was going to keep it short, but with AIMA's talent that's not easy.
Let's go back to my contact with the artist herself. In one of our chats I confessed her to be a layman in terms of poetry. It is an art form that I find difficult to connect to. That haiku are little lovely poems, gave me courage to dive into this particular form of poetry. "They are born to give life to multiple and personal interpretations. You have to let yourself get carried away by the overall image and the one that transfers you." A first poetry class through Messenger, but a great step towards understanding this work.
And so we are at the core of this concept album: the poems. AIMA gave me some explanation on several of them. With permission by the artist I'll share one with you. Translated from Italian into English: "Light the Swan/agony drags, Upon the Water". It's the track 'Agony', put to music by Gerhard Hallstatt (Allerseelen). Inspiration for this poem came when AIMA watched a swan on the lake during the night. "It was an intricate period", she says. The specific and repetitive way the swan glided through the water, reinforced some anguish in her. "The Swan drags light (or agony?) upon the water. The swan is white and it's light, but the wake upon the dark water is a feeling of agony. The 'darkness' symbolizes that feeling of agony and anguish." she explains. The repetitive and restless music enforces the atmosphere of this image and overall feeling.
Before diving into the music itself, I need to say that for this project (like her previous album "Di AIMA il Segno"), AIMA has worked together with a wide variety of guest musicians. Those collaborators are: Wutanes Heer, INsCissorS, Daimatland, Vinz Aquarian, Marco Milanesio, Miel Noir, Arthur Geoffrey, Nico Guerrero and Northgate. Heretoo I have to admit: these names are unknown to me, but getting in touch -through this project- is another fine first step to take. A notable difference from its predecessor is that on 'Haiku' the vocal part is less dominant. The airy and ethereal soundscapes are its core, which gives a perfect sound to the abstraction that poetry brings.
No haiku form is found on the second album track "Invocazione a Sparta". There's a section of 'Altre Poesie' ('Other Poems') in the book too. We hear an impressive declamation that aims to create a parallelism between the Peloponnesian War (the legendary battle between Athens and Sparta) and a new form of necessary "War" against all this "Emptologism" (a neologism to explain the contemporary current with a void of ideologies). The Greek musicians from INsCissorS let the drums roll, but simultaneously they sound restrained as well. Intriguing! In addition there's an evocative declamation of AIMA's call for a bloody battle ("The time has come. Time to wage war, O Spartan souls!"). It has an instant effect of goosebumps on me. A true epic sound! On top of that there's still a quotation of Heinrich Heine's poem 'Meergruß', in a translation from German into Italian. To hear AIMA sing in Italian is a personal surplus on this highlight. She prefers singing in English: it makes things more comprehensive and she doesn't like Italian singing because "it is the language I use to communicate every day" – she entrusts me. A pity, but that's only this reviewer's opinion. In general, this track reminds me of Diamanda Galas impressive 'Orders from the Dead'.
I make a personal connection with the Greek tragedies when I listen to 'Le ore silenziose' ('The silent hours'), another haiku. The short and repetitive melody on the monotone bass brings me back to a special cultural experience: attending the 24 hour theatrical performance 'Mount Olympus', created by Jan Fabre in 2015. The music composed by Dag Taeldeman accompanies several dream sequences ('the silent hours'), and hearing this music from Vinz Aquarian brings me back into that moment. I can see those dreamy images on stage again, feel that special and unique atmosphere. I remember AIMA's words: "get carried away by the overall image and especially that one that transfers you". Here we are!
The title track of the album, a collaboration with Daimatland and Annamaria Bernadette Cristian on cello, was already been released on "Di AIMA il Segno" (Show Me Your Wounds Prod.). It is also the longest track with a duration of +8 minutes. The ambient setting complements the poetic approach: both musing and meditative. The interaction between the vocals and cello is so harmonious that it creates an almost spiritual aura. After listening to this album I have entered a different and unearthly world, which AIMA had personally wished me on the title page of her book: "May this little piece of Art bring you in other worlds." Mission accomplished.
Tom PLOVIE
13/08/2019
---
Met een titel als "Haiku Irregolari In Forma Di Musica" kan je als kunstenliefhebber alleen maar geprikkeld worden. En met dit bijzonder mooie kleinood, een perfect uitgewerkt concept, zelfs rijkelijk beloond. De titel dekt meteen de lading. De Japanse haiku-dichtkunst vormt de basis. Zij wordt muzikaal verklankt en aangevuld met een publicatie in boekvorm die van zwart-witillustraties is voorzien door Diego Cinquegrana. Dit op slechts 100 exemplaren uitgebracht kunstwerkje wordt afgeleverd in een verzegelde omslag, wat het openen alleen al spannend maakt! Dat oog voor detail: ik houd ervan.
Voor de poëzieleek, en ik reken mijzelf daarbij - maar daarover straks meer, misschien even kort schetsen wat een haiku is. Het gaat om een gedicht van drie regels waarvan de eerste regel vijf, de tweede zeven en de derde regel opnieuw vijf lettergrepen telt. Inhoudelijk drukt zij een ogenblikervaring uit en kan gelinkt of geïnspireerd zijn door zen. Wikipedia omschrijft het vervolgens "als een vingerhoed vol emotie, waarin weinig ruimte is voor ontledingen en benaderende omschrijvingen". Dat een cd van een Italiaanse zangeres mij dichter tot poëzie zou brengen had ik enkele weken terug niet gedacht.
Als reviewer is rechtsteeks contact met een artiest(e) een mooie surplus bij het verkennen van nieuw werk of als algemene kennismaking tout court. Een collega-reviewer gaf mij een stimulerende aanzet tot contactname en zo geschiedde.
Eerst een korte toelichting wie AIMA is. Zij werd in 1977 in Varese (Italië) geboren en is professioneel fotograaf. Een oog voor schoonheid en esthetiek is haar niet vreemd. Afstuderen deed ze op de Alma Mater Studiorum Universiteit van Bologna in karakters uit de Europese cinema met een specialisatie in Scandinavische films. Een overzicht van diverse publicaties is op haar website terug te vinden, net als haar portfolio als fotografe met een focus op zwart-witfotografie. Met poëzie ging ze ook aan de slag. Sedert 1999 neemt ze actief deel aan het Festival voor Hedendaagse Poëzie 'Altramarea' georganiseerd door Angelo Tonelli, dichter en een grote naam in Italië als vertaler van de Griekse klassieke literatuur. Oh ja, er is dus nog de muziek! Ze is stichtend lid van de groep 'Les Jumeaux Discordants' en houdt van diverse samenwerkingen met andere muzikanten waarbij ze zich dan 'Aimaproject' noemt. Haar muzikale helden zijn o.a. Diamanda Galas, Nick Cave, Coil, The Moon Lay Hidden Beneath A Cloud, Dead Can Dance, Lisa Gerrard,... en die invloeden zijn hoorbaar. Daarbovenop runt ze ook een communicatiebureau. Ik ging het kort houden, maar met AIMA's talenten is dat niet evident.
Terug naar het fijne contact met de artieste zelve. In één van onze chats biechtte ik haar op een leek te zijn wat poëzie betreft. Het is een kunstvorm waar ik moeilijk binding mee vind. Dat haiku's kleine pareltjes zijn, gaf mij toch moed ze grondig te bekijken en op te nemen. "Ze worden geboren om leven te geven aan meerdere en persoonlijke interpretaties. Laat je meevoeren door het algemene beeld en vindt daarin dat ene beeld dat jezelf in vervoering brengt." dixit AIMA. Een eerste les poëzie via Messenger, maar prima opstapje om dit werk te capteren.
En zo belandden we bij de kern van dit conceptalbum: de gedichten. AIMA gaf er bij enkelen toelichting. Ik deel er één met jullie – met permissie. Vertaald van het Italiaans naar het Engels is er: "Light the Swan, agony drags, Upon the Water". Het werd de track 'Agony', op muziek gezet door Gerhard Hallstatt van Allerseelen. Inspiratie voor dit gedicht kwam toen AIMA 's nachts een zwaan gadesloeg. Ze voelde zich toen niet zo lekker. De specifieke en repetitieve manier waarop de zwaan door het water gleed versterkte bij haar een zekere zielsangst. In de haiku is er het wit ('licht') van de zwaan met daartevenover zijn spoor op het water: wat de 'duisternis' symboliseert, hier dus een gevoel van agonie of zielenleed. Haar amechtig en hijgend voordragen van de tekst, op de zich herhalende en onrustige muziek, versterkt de sfeer van dit beeld.
Laten we verder gaan met te zeggen dat AIMA voor dit project, net als haar vorige album 'Di AIMA il Segno', zich opnieuw heeft laten bijstaan door diverse gastmuzikanten. Om enkelen bij naam te noemen: Wutanes Heer, INsCissorS, Daimatland, Vinz Aquarian, Marco Milanesio, Miel Noir,... Best ronkende namen en toegegeven: voor mij veelal onbekenden, maar hierdoor net een fijne manier om hen te leren kennen. Een opmerkelijk verschil met de voorganger is dat het vocale werk op 'Haiku' minder opvalt. De soms ijle soundscapes vormen de hoofdbrok van de muziek en drukken daarmee meteen een gepaste stempel op de abstractie die eigen is aan poëzie.
Op 'Invocazione a Sparta' laat ze de haiku los en volgt een indrukwekkende declamatie over de Peloponnesische Oorlog: de legendarische strijd tussen Athene en Sparta. Die heeft tot doel een parallel te maken tussen deze strijd uit de Oudheid en een nieuwe noodzakelijke oorlog: deze tegen het "Emptologism" (een neologisme dat de hedendaagse leegte aan ideologieën benoemt). Het Griekse INsCissorS laat de drums opzwepend en tegelijk ingehouden klinken. Voeg daarbij de evocatieve voordracht van AIMA's aanvoerende oproep tot bloederige strijd ("The time has come. Time to wage war, O Spartan souls!") en het nummer zorgt voor onversneden kippevelmomenten. Episch! Dat ze daartussen nog een citaat aanhaalt uit Heinrich Heine's gedicht 'Meergruß' maakt van de track een waar hoogtepunt. Ze zingt het in een Italiaanse vertaling uit het Duits. Haar horen zingen in het Italiaans vind ik een persoonlijke surplus, maar zelf zingt ze liever in het Engels. "Dat begrijpen meer mensen en Italiaans is de taal waarin ik dagdagelijks communiceer..." - liet ze mij nog weten. Jammer vind ik dat. Het nummer doet me trouwens denken aan Diamanda Galas indrukwekkende 'Orders from the Dead'.
Een persoonlijke link met de Griekse tragedies maak ik bij het beluisteren van 'Le ore silenziose' ('The silent hours'), opnieuw één van de haiku's. De korte en repetitieve melodie op een monotone bas brengt me terug naar een bijzondere ervaring: het bijwonen van 'Mount Olympus': de 24 uur durende theatrale performance van Jan Fabre uit 2015. De muziek van Dag Taeldeman begeleidde er diverse droomsequenties ('de stille uren') en met deze track van Vinz Aquarian zie ik opnieuw die beelden voor me en voel ik terug de unieke sfeer van toen. Het "persoonlijke beeld dat je in vervoering brengt" wist ik hier dus meteen te vatten.
De titeltrack van het album, een samenwerking met Daimatland en Annamaria Bernadette Cristian op cello, werd reeds uitgebracht op 'Di AIMA il Segno'. Ze is de afsluiter en meteen ook de langste track met ruim 8 minuten. De sfeerzetting past perfect bij de poëtische insteek van de plaat: mijmerend en meditatief. Het samenspel tussen de zang en cello is zo harmonieus dat er een bijna spiritueel aura rondhangt. Na het ééntijds beluisteren van dit album ben ik dan ook in een andere wereld beland, hetgeen AIMA me persoonlijk had toegewenst op het titelblad van haar boek: "May this little piece of Art bring you in other worlds". Mission accomplished.
Tom PLOVIE
13/08/2019
---
---