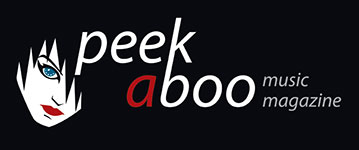 like this cd review
---
BRUNO BAVOTA
Out Of The Blue
Music
•
CD
Neoclassical
[85/100]

Sono Luminus
11/12/2016, William LIÉNARD
---
Out of the Blue, the new album of Neapolitan neoclassical composer and multi-instrumentalist Bruno Bavota, is released on the Sono Luminus label with worldwide distribution by Naxos. That is very good news, because the successor of Mediterraneo (2015) is not only a logical extension of what the Italian musician recorded in the past, again the album contains a strong selection of neoclassical melodies that have convinced us from the first spin. The album contains 13 tracks and as a result of the smooth pace, the listener is never distracted. Out of the Blue shows us an artist in top form.
The repetitive piano in the title track Out of the Blue leads us slowly into the world of Bruno Bavota. Backed by a silky cello (Michael Nicolas), the track turns into a nice classic ballad. Very beautiful and actually too short. Imagine the outline of a mountain range, Bruno Bavota suggests in the accompanying press release of Mountains, in which the piano is accompanied by electronics: a highly visual track as a translation of the superhuman grandeur of his subject. Marea (Tide) is as ebb and flow, topped with a simple but beautiful melody, tingling and cheerful. The combination of guitar and piano sounds great in Heartbeat: a fairly repetitive and gentle track.
Mr. Rail is a character from a novel by the Italian author Alessandro Baricco about a man who is always traveling, but without a specific destination. Bruno Bavota recreates the character in a short and intense composition. We are all travellers, it sounds in the press release of Passengers, in which the piano rolls out of the speakers in large gusts, and an unexpected encounter not necessarily leads to warm human contact. The opposite happens in Lovers, in which the piano and a stringed instrument start an attractive dialogue. Warm Embrace is a composition for acoustic guitar and piano, with the careful violin sound of J Freivogel in the background: the repetitive pattern is like a sequence of sincere caresses, while Dusk in the East goes back to Bavota's fascination for this phenomenon in Eastern Europe and Japan, where it is so very different from the dusk in his hometown.
Something you can chase, it's not so far, Bruno Bavota writes in the press release of Horizon, a beautiful atmospheric track in which two piano melodies are fighting for supremacy, but the dark eventually draws the longest straw. Breath is an older composition that is given a new approach and a new sound. The piano is accompanied by violin and cello, and the overall sound is exciting but never bombastic. Snow closes the album with falling snowflakes, followed by a musing piano for the resulting white carpet.
Very beautiful, this new album by Bruno Bavota: a series of tracks full of emotion and love, performed in a stunning way and a valuable addition to his catalogue.
Tracklisting:
1 Out of the Blue
2 Mountains
3 Marea
4 Heartbeat
5 Mr. Rail
6 Passengers
7 Lovers
8 Beyond the Clouds
9 Warm Embrace
10 Dusk in the East
11 Horizon
12 Breath
13 Snow
William LIÉNARD
11/12/2016
---
Out of the Blue, het nieuwe album van de Napolitaanse neoklassieke componist en multi-instrumentalist Bruno Bavota, is verschenen op het Sono Luminus label en wordt wereldwijd verdeeld door Naxos. Dat is heel goed nieuws, want de opvolger van Mediterraneo (2015) is niet alleen een logisch vervolg van wat de Italiaanse muzikant eerder componeerde, het album bevat opnieuw een sterke selectie neoklassieke melodieën die ons vanaf de eerste draaibeurt overtuigen. Het album bevat 13 tracks en als gevolg van het vlotte tempo krijg je als luisteraar nooit de kans om te worden afgeleid. Bruno Bavota is in topvorm.
De repetitieve piano in titeltrack Out of the Blue leidt ons langzaam binnen in de wereld van Bruno Bavota. Gesteund door een zijdeachtige cello (Michael Nicolas), ontpopt de track zich tot een frisse klassieke ballade. Heel mooi en eigenlijk veel te kort. Stel je de contouren van een bergformatie voor, schrijft Bruno Bavota in de begeleidende perstekst bij Mountains, waarin de piano wordt vergezeld door elektronica. Het is een zeer visuele track waarin hij de bovenmenselijke grootsheid van het onderwerp vertaalt. Marea (Getijde) is als eb en vloed, met bovenop een eenvoudige maar wondermooie melodie, tintelend en fris. De combinatie van gitaar en piano werkt uitstekend in Heartbeat: een vrij repetitieve en lieflijk klinkende track.
Mr. Rail is een personage uit een roman van de Italiaanse auteur Alessandro Baricco over een man die altijd onderweg is zonder specifieke bestemming. Bruno Bavota wijdt er een kleine pianocompositie aan. We zijn allemaal reizigers, klinkt het in de perstekst bij Passengers, waarin de piano in ruime vlagen uit de geluidsboxen rolt, maar een ontmoetingen niet noodzakelijk tot warm menselijk contact leidt. Dat is wel het geval in Lovers, waarin piano en snaarinstrument met elkaar in een aantrekkelijke dialoog treden. Warm Embrace is een compositie voor akoestische gitaar en piano, met voorzichtig vioolgeluid van J Freivogel op de achtergrond: het repetitieve patroon volgt de opeenvolging van welgemeende strelingen, terwijl Dusk in the East teruggaat op Bavota's fascinatie voor dit verschijnsel in Oost-Europa en Japan, dat zo heel anders is dan in z'n geboortestad.
Something you can chase, it is not so far, schrijft Bruno Bavota in de perstekst bij Horizon, een prachtige atmosferische track waarin twee pianomelodieën om de voorrang strijden, maar het donker het uiteindelijk wint van het licht. Breath is een oudere compositie die op Out of the Blue een nieuwe aanpak en een nieuw geluid krijgt. De piano wordt vergezeld door viool en cello en het totaalgeluid is spannend maar nooit bombastisch. Snow sluit het album af met pianoklanken als vallende sneeuwvlokken, gevolgd door een mijmerend pianospel voor het witte sneeuwtapijt dat er het resultaat van is.
Heel erg mooi dit nieuwe album van Bruno Bavota, een serie tracks vol emotie en liefde, bloedmooi uitgevoerd en een waardevolle aanvulling van zijn catalogus.
Tracklisting:
1 Out of the Blue
2 Mountains
3 Marea
4 Heartbeat
5 Mr. Rail
6 Passengers
7 Lovers
8 Beyond the Clouds
9 Warm Embrace
10 Dusk in the East
11 Horizon
12 Breath
13 Snow
William LIÉNARD
11/12/2016
---