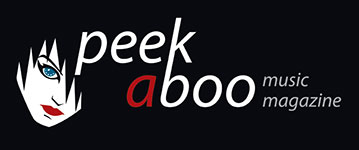 like this concert review
---
BRUNO BAVOTA
Chamber Concert (Rapertingen/Hasselt, Domein Henegauw, 20/10/2015)
Concert
Ambient
•
Classical
•
Neoclassical
[90/100]

22/10/2015, William LIÉNARD
---
The delicate music of the young Neapolitan neoclassical composer Bruno Bavota sounds good in an intimate environment, and therefore it was an excellent choice of the Cultural Centre of Hasselt to organize the event in a living room, although the living room of the Tithe Barn at Domain Henegauw can hardly be compared to an everyday dining room. The building from 1737, has been superbly restored by the current owner and the interior with its wooden ceilings, marble floors, inlaid tables, elegant draped curtains, Baroque seating area and cast iron paravents, radiates the rich atmosphere of a luxurious restaurant, albeit with very personal touches of its residents.
The concert started at 20:00, by which time darkness had set in on Domain Henegauw. The facade of the Tithe Barn was immersed in blue artificial light and behind the adjacent construction site - where the 18th century castle, which burned down in 1974, is being rebuilt according to old and original drawings - you could just see the tops of the 200-year old beech trees in the distance. Next to the grand piano, Bruno Bavota's electronic piano, guitar and MacBook had been installed, together with the pedal to create loops. By the time the musician sat down at the piano, some fifty music lovers had found a seat in the beautiful interior, where they were offered a glass of Spanish (and later Italian) red wine from the cellars of the domain.
Within the span of one hour, Bruno Bavota played 12 tracks and one encore from his four albums, and of course, the emphasis was on his latest CD Mediterraneo, released earlier this year by Dronarivm. His performance began with Neve, a piano composition for which a multi-layered loop was created, over which an emphatic melody was draped, followed by Amour, a composition that unfolds like a matryoshka with constantly new variations of the same repetitive melody and a beautiful piano solo halfway, emphatic, but also melancholic. The Dostojevsky-inspired Les Nuits Blanches is a meditative composition that makes the piano fly as a result of the beautiful repetitive melody and the hectic pace. For Hands, Bruno Bavota created a basic track of muffled piano sounds (later shifting to violins) on his MacBook, to which the colorful sound of the grand piano was added, whereby the track fanned into an atmospheric composition as the soundtrack for solitary walkers in the dark. Very nice. Who Loves, Lives joined almost seamlessly with an anthem-like melody reminiscent of Wim Mertens.
For The Man Who Chased the Sea, a rhythmic guitar loop was created, layered and circular, with afterwards an emphatic and eloquent piano on top, again a wonderful composition as a rain of water droplets: fragile and touching, and it was not surprising that some listeners had trouble keeping their eyes dry... but thé emo moment was clearly reserved for Mediterraneo, a composition that, according to Bruno Bavota, was inspired during long walks along the water. The piano created a grandiose melody as to describe the immense body of water, the waves and the strong autumn winds. However, the lighter tones suggested sunlight, uncertain at the start, but later convinced and triumphant. Afterwards, the musician had trouble finding his words. I myself can become emotional from time to time, he said as an excuse, and of course it applied equally to his audience. For The Night, the lights were extinguished. You'll feel the melody and the meaning much better, was Bavota's commentary, trying to stretch that fragile sense of vulnerability and modesty a little longer in this beautiful nocturne for piano, with lots of light tones (a candle, a lantern), but very dark ones too.
In Hasselt, they also got to hear the premiere of a new composition by Bruno Bavota, a track from his upcoming album called Heartbeat, and once again a composition in which the guitar plays an important role: a multi-layer loop track with percussion (the back of the guitar) and strummed fragments (one of which distorted?), later accompanied by the piano for a broad and attractive melody. Il Dito si Muove sul Vetro Appannato ( he Finger Moves on a Fogged Glass) was inspired by Paolo Sorrentino's film This Must be the Place, which resulted in a soundtrack-like composition, starring a sometimes erratic and hectic piano, slow and then fast, light and dark, repetitive and at times even loud. For the final, the artist linked two compositions: the mindful Respiro, a composition for piano and silence, for which a large and warm melody was created, melancholic, nostalgic and yet always playful as the relief after a deep sigh, followed by the gently waltzing Tempesta, music for a music box with a dancer on one leg, later progressing to a groovy and upbeat melody. Very, very nice.
Obviously, the public wanted more and Bruno Bavota played Home from the album Mediterraneo. Meanwhile, it started to rain lightly, not in the fairy garden of Domain Henegauw, but in the Tithe Barn, MacBook-made...

A minimalist and rather silent concert, but that is exactly what you would expect from Bruno Bavota, who avoids big gestures and a loud ambiance, and creates very emphatic musical miniatures that evoke deep emotions. After 60 minutes it was over, but it was a beautiful and a memorable concert.
William LIÉNARD
22/10/2015
---
De tere klanken van de jonge Napolitaanse neoklassieke componist Bruno Bavota komen het best tot hun recht in een intieme omgeving en het was dus een uitstekende keuze van het Cultureel Centrum van Hasselt om het evenement in een huiskamer te organiseren, al kan je de huiskamer van de Tiendenschuur op het Domein Henegauw bezwaarlijk een alledaagse eetkamer noemen. Het pand uit 1737 is door de huidige eigenaar uitstekend gerestaureerd en het interieur met z'n houten zolderingen, marmeren vloeren, ingelegde tafels, sierlijke gedrapeerde gordijnen, barokke zithoek en gietijzeren paravants, ademt veel meer de sfeer van een luxerestaurant, zij het met zeer persoonlijke accenten van de bewoners.
Het concert begon om 20.00 uur en tegen die tijd was het donker geworden op het Domein Henegauw. De gevel van de Tiendenschuur was in blauw kunstlicht gedompeld en achter de belendende bouwwerf – waar het 18de-eeuwse kasteel, dat in 1974 afbrandde, naar oude plannen opnieuw wordt opgebouwd – kon je nog net de kruinen van de 200 jaar oude beuken onderscheiden. Naast de vleugelpiano van de heer des huizes, hadden de elektronische piano, de gitaar en de MacBook van de muzikant een plaatsje gekregen, samen met de pedaal waarmee hij veelvuldig gelaagde loops creëert. Tegen de tijd dat Bruno Bavota plaatsnam aan de piano, hadden een vijftigtal muziekliefhebbers een zitje gevonden in het prachtige interieur en konden ze tegelijk genieten van een Spaanse (en later Italiaanse) rode wijn uit de kelder van het domein.
Binnen de tijdspanne van een uur speelde de Italiaanse componist 12 tracks en één encore uit z'n 4 albums, maar uiteraard lag de nadruk toch een beetje op z'n recentste worp Mediterraneo, het album dat eerder dit jaar door Dronarivm is gereleaset. Het optreden begon met Neve, een pianocompositie waarvoor eerst een vierlaagse loop werd gecreëerd waarover een nadrukkelijke melodie werd gedrapeerd, gevolgd door Amour, een compositie die zich ontvouwt als een matroesjka met steeds nieuwe variaties van dezelfde repetitieve melodie en een prachtige pianosolo halfweg, nadrukkelijk, maar ook melancholisch. Het op Dostojevski geïnspireerde Les Nuits Blanches is een meditatieve compositie die de piano vleugels geeft als gevolg van de bloedmooie repetitieve melodie en het jachtige tempo. Voor Hands creëerde Bruno Bavota op z'n MacBook een basistrack van omfloerst pianogeluid (later verschuivend naar violen), waaraan voorzichtige het geluid van de vleugelpiano werd toegevoegd waardoor de track uitwaaierde tot een atmosferische compositie als de soundtrack voor eenzame wandelaars in het donker. Heel erg mooi. Who Loves, Lives sloot haast naadloos aan met een anthem-achtige melodie die herinneringen oproept aan Wim Mertens.
Voor The Man Who Chased the Sea werd een ritmische gitaarloop gemaakt, gelaagd en circulair, met nadien een nadrukkelijke en welluidende piano bovenop, opnieuw een wondermooie compositie als een regen van waterdruppels: fragiel en ontroerend en het verbaasde niet dat in het publiek hier en daar een traan werd weggepinkt… maar hét emo-moment was duidelijk gereserveerd voor Mediterraneo, een compositie die Bruno Bavota naar eigen zeggen wandelend langs het water heeft gecomponeerd, op verdrietige momenten, maar ook als er sprake was van een zoektocht naar inspiratie. De piano creëerde een groots opgezette melodie als om de immense watermassa te beschrijven, de golfslag en de felle najaarswinden. Maar de lichtere tonen suggereerde zonlicht, eerst onzeker, later overtuigd en triomfantelijk. Na afloop kwam de Italiaan heel even moeilijk uit z'n woorden. Ik word er soms zelf een beetje emotioneel van, zei hij als verontschuldiging, maar dat gold evenzeer voor z'n publiek. Voor The Night werden de lichten gedoofd. Dan voel je beter de melodie en de betekenis, was Bavota's commentaar, waarmee hij dat fragiele gevoel van kwetsbaarheid en ingetogenheid nog even probeerde te rekken in deze nocturne voor piano, met heel veel lichte tonen (een kaars, een lantaarn), maar ook heel veel donker.
In Hasselt kregen ze ook de première van een nieuwe compositie van Bruno Bavota te horen, nl. Heartbeat, een track van zijn volgende album en opnieuw een compositie waarin de gitaar een belangrijke rol speelt: de vierlaagse looptrack met drum (op de achterkant van de gitaar) en drie getokkelde fragmenten (waarvan 1 distorted?) kreeg na verloop van tijd het gezelschap van de piano voor een brede en aantrekkelijke melodie. Voor Il Dito si Muove sul Vetro Appannato (De Vinger Beweegt over Bedampt Glas) liet Bruno Bavota zich inspireren door Paolo Sorrentino's film This Must be the Place, wat resulteerde in een soundtrackachtige compositie met in de hoofdrol een soms grillige en jachtige piano, traag en dan weer snel, licht en donker, repetitief en bij momenten luid. Voor de finale koppelde de artiest twee composities aaneen: het bedachtzame Respiro, een compositie voor piano en stilte, waarvoor een grote en warme melodie werd opgezet, melancholisch, nostalgisch en toch altijd speels als de opluchting na een diepe zucht, en dan het voorzichtig walsende Tempesta, geluid voor een muziekdoos met een danseresje op één been, later evoluerend tot een swingende en optimistische melodie. Heel erg mooi.
Uiteraard liet het publiek Bruno Bavota niet zo maar vertrekken. Als Encore koos hij de track Home uit het album Mediterraneo. Ondertussen begon het zachtjes te regenen, niet in de sprookjesachtige tuin van Domein Henegauw, maar in de Tiendenschuur, MacBook-made…
Een minimalistisch en eerder stil concert, maar dat is precies wat je van Bruno Bavota mag verwachten, waarbij hij niet mikt op grote gebaren en sfeer, maar zeer nadrukkelijk op kleine muzikale miniaturen en diepe emoties. Na nauwelijks 60 minuten was het voorbij, maar het was een heel erg mooi en stemmig concert.
Dit concert is onderdeel van het tweejaarlijke project Warm Aanbevolen, dat dit jaar de deelgemeente Rapertingen in de kijker plaatst en waarvoor gedurende 14 dagen activiteiten door, voor en met de plaatselijke bewoners worden georganiseerd. Naast Bruno Bavota treden dit jaar ook Leonore, Marco Z en Lyenn in een Rapertingse huiskamer op, terwijl die andere neoklassieke componist, de Engelsman Michael Price, in de Sint-Jozefkerk te gast is.
William LIÉNARD
22/10/2015
---
---