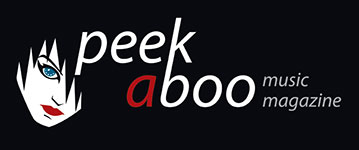 like this movie review
---
FILMFEST GHENT 2015
László Nemes: Son Of Saul
Movie
Drama
[70/100]

Filmfest Gent
21/10/2015, Didier BECU
---
There are many films made about the Holocaust, and that's a good thing, because sometimes people forget that these atrocities took place in the heart of Europe less than a century ago. At that time some people felt that they were better than others and so they that they thought they had the right to exterminate the "inferior" ones. Unfortunately, there is too much trash among the many Holocaust films and they often shamelessly (mis)used this hell to make commercial products.

Son of Saul by the Hungarian filmmaker László Nemes is anything but that. The young director chooses to film with the 1.1: 33 aspect ratio and so you almost see nothing. It is a deliberate choice and it works, because the viewer becomes one with Saul (Géza Röhrig) as he only sees what the director sees! Saul is part of the Sonderkommando (those who were forced to take the Jewish prisoners into the gas chamber). You almost get the feeling that the camera is continuously hanging in the neck of the protagonist and as a result the camp of Auschwitz-Birkenau is truly grim, the film almost is a documentary!

During two hours we follow the sad story of Saul, who wants to take care of the corpse of a Jewish boy. The child reminds him so much of his own son, that the prisoner risks everything (even his own life) to give the boy a burial rather than dump him disrespectfully in a mass grave.

Son of Saul is not easy cinema and anyone who wants to see a film like, say, like Schindler's List, probably will think this Hungarian arthouse is a dull affair, but if you open your mind, it'll stick to your heart!
Didier BECU
21/10/2015
---
Het aantal films over de Holocaust is talrijk en dat is maar goed ook, want soms vergeet een mens wel eens dat deze gruwel minder dan een eeuw geleden in hartje Europa plaatsvond. Bepaalde mensen voelden zich destijds zo verheven boven de rest, dat ze vonden dat ze daardoor het recht hadden om hun "minderwaardige" medemens uit te roeien. Tussen de vele Holocaustfilms zit er helaas ook heel wat Hollywoodrommel die schaamteloos deze hel ge(mis)bruikt om er commerciële producten mee te maken.

Son of Saul van de Hongaarse cineast van László Nemes is dat allesbehalve. Zo kiest de jongeman doelbewust voor het 1.1:33-beeldformaat waardoor je weinig te zien krijgt. Neen, het is een doelbewuste keuze en het werkt, want het is net daardoor dat de kijker één wordt met Saul (Géza Röhrig) die deel uitmaakt van het Sonderkommando (degenen die werden gedwongen om de joodse gevangenen naar de gaskamer te brengen). Doordat je bijna niks ziet, krijg je het gevoel dat de camera voortdurend in de nek van de protagonist hangt, waardoor het beeld uit het kamp van Auschwitz-Birkenau akelig echt wordt, de film bijna een documentaire!
Gedurende twee uur volgen we het trieste relaas van Saul die zich wil ontfermen over het lijk van een Joods jongetje. Het kind doet hem zo veel aan zijn eigen zoon denken, dat de gevangene alles riskeert (zelfs zijn eigen leven) om de jongen een volwaardige begrafenis te gunnen in plaats van respectloos het lichaam in een massagraf te dumpen.
Son of Saul is geen gemakkelijke cinema en wie een film als pakweg Schindler's List verwacht, zal deze Hongaarse arthouse maar een saaie bedoening vinden, maar het blijft wel aan de broek plakken.
Didier BECU
21/10/2015
---