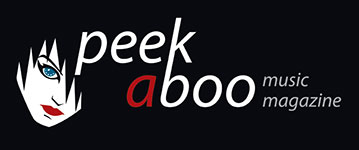 like this movie review
---
FILMFEST GHENT 2015
Yuriy Bykov: Durak
Movie
Drama
[80/100]

Filmfest Gent
25/10/2015, Didier BECU
---
It takes a lot of courage, but there are Russian filmmakers who dare to denounce Putin's Russia. Leviathan by Andrey Zvyagintsev is of course the most famous example, but Durak (The Madman) by Yuriy Bykov is at least as strong.

The madman is Dima, a plumber who is studying at night so he can get a better job, and a better life. During one of his jobs, the young guy discovers a huge crack in a building where 800 people live. Dima fulfills his duty and informs the (drunken) local politicians about the risk of collapse. But they don't listen to his counsel, on the contrary, Dima must flee.

Corrupt politicians and drinking vodka seem to have become the two main characteristics of modern Russian cinema. Indeed, there is a lot of drinking and the Russian ​​words thatyou learn from Durak are not exactly what you'd call the most beautiful ones, but this film is another uppercut. Wondering whether Putin shares our opinion!
Didier BECU
25/10/2015
---
Het vergt heel wat moed, toch zijn er Russische cineasten die het aandurven om het Rusland van Poetin in films te hekelen. Leviathan van Andrej Zvjagintsev is natuurlijk het bekendste voorbeeld, maar Durak (De gek) van Yuriy Bykov is minstens even sterk.
De gek is Dima, een loodgieter die 's avonds vlijtig studeert zodat hij wat hogerop in het leven kan geraken. Tijdens één van zijn klussen ontdekt de jonge kerel in een flatgebouw waar 800 mensen leven een enorme scheur waardoor de constructie op instorten staat. Dima vervult zijn plicht en klopt bij de (alweer ladderzatte) lokale politici aan. Ze zijn echter niet van plan om te luisteren naar Dimas raad, integendeel de jonge knul moet wegvluchten.
Corrupte politici en vodka zuipen lijken wel de twee hoofdkenmerken van de moderne Russische cinema te zijn geworden. Er wordt inderdaad weer flink wat afgezopen en de Russische begrippen die je uit Durak kan leren zijn niet meteen de mooiste woorden, maar als film is dit alweer een uppercut. Benieuwd of Poetin onze mening deelt!
Didier BECU
25/10/2015
---